One of the biggest hurdles for a new dropshipping entrepreneur is finding the best dropshipping products, especially when there is endless competition and every other eCommerce Store is trying to follow the same strategy.
So the question is, how can it be possible to sell trending products online and earn more money? The quick answer is to be unique, be vigilant, and experiment more often. However, this is not an easy task. You have to give time to this.
If you are concerned about which is the best dropshipping product to sell in 2023? then after reading this article, I hope you will not have any problem choosing a good dropshipping product.
The most common mistake most people make at this stage is to choose a product based on personal interest or passion. This is an acceptable strategy if interest in the product is your primary objective, not necessarily commercial success.
If you want to make a profitable dropshipping site a top priority, you need to set aside your personal passion when doing market research. Because choosing the right products requires you to do a lot of research with different Dropshipping suppliers and millions of products.
However, starting a dropshipping store is the easy part. but the real challenge is knowing which products to sell. Whether you're selling on Amazon eBay, BigCommerce, WooCommerce, Shopify, or any other selling platform.
If you haven't started your journey as a drop shipper yet – there's no better time than now…so without wasting more time testing which items may or may not sell. You can start your dropshipping business stronger and better with the product ideas in this guide!
let's start
Trending Products To Sell Online At Your eCommerce & Dropshipping Store In 2023
Most eCommerce stores fail because they are not getting the trending products to sell online. With so many products already available in the market, finding the best-selling product has become a daunting task especially when there is endless competition and every other eCommerce store is trying to follow the same strategy.
So do you know which thing will get you more money? Be unique, be vigilant, and experiment more often. in a hurry? Navigate directly to the list of the best products to sell online.
Best Beauty And Health Dropshipping Products To Sell In 2023:
The beauty and health industry is currently flourishing around the world. The industry is known to be highly resistant to major economic crises, and consumers are spending more on beauty and health products. The key to successfully selling beauty products is to promote them through social media pages, either by themselves or by influencers.
Also, try to give discounts, offers, or samples to anyone who wants to promote your product or has a positive review. A positive environment is important to make your products stand out from others. Select the best products to dropship and offer a wide range of items to attract as many people as possible. And a plethora of natural and organic health products you can sell online.
Here is a list of some high-performing trending beauty and health products to sell online that can help you find one for dropshipping:
Mineral Rich Magnetic Face Mask
Facial Anti-Age Silicone Lifting Cups
Teeth Whitening Kit & Beard oil
Anti-dandruff Shampoo
Tea Tree Oil
Yoga Mat
Eyelash Extensions & Eye Liner
Bee Free Warrior Mix
Skincare products
Face Massagers
Frozen Yoghurt
Organic Grains
Facial Sprays & Face Rollers
Mascara & Lip Liner
Concealer &Highlighter
Best Kitchen Dropshipping Products To Sell In 2023: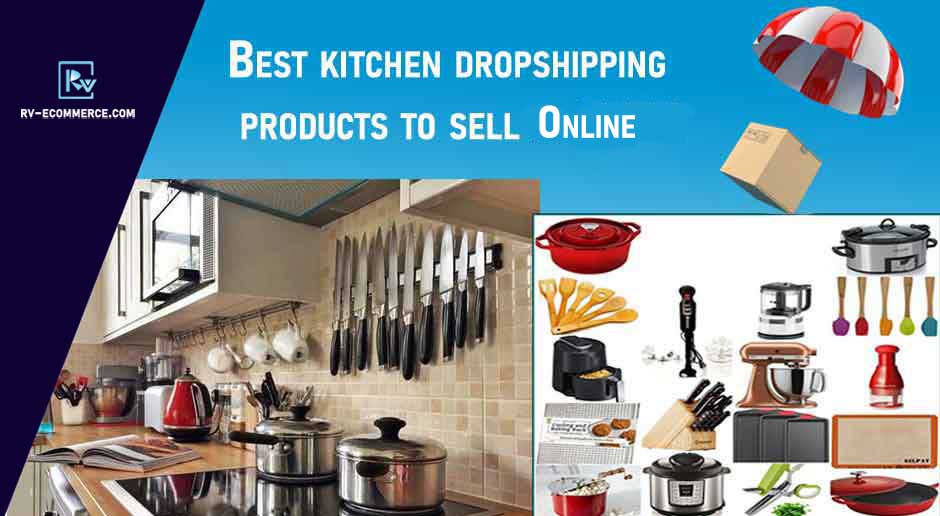 The kitchen sector broke new records this year and is expected to grow next year as well. This evergreen spot is on sale year-round, and the best part is, that you won't need to refresh its products with seasonal kitchenware. So a drop shipper can't ignore it.
Here is a list of some of the top trending kitchen products for dropship that can help you find the right products for dropshipping.
Plastic food container.
Flexible cutting board.
Salad Cutter Bowl.
Folding Trash Bin.
Cup holder hook.
Pop-up Toaster.
cookie cutters.
knife set, etc.
Best Fashion & Shapewear Dropshipping Products To Sell In 2023:
According to experts, the shapewear market is expected to reach an incredible $5.6 billion in sales in 2023. And given the huge demand for undergarments designed to temporarily change the shape of the wearer, shapewear is a lucrative dropshipping product to sell online.
Currency correction belts are also in high demand, so pick out these types of top dropshipping products to sell in 2023 from the best dropshipping suppliers.
Summer-ready bodysuit. (Open Bust Body Shaper)
Seamless Underwear & Yoga leggings
High-waist thong. (Core Control Thong)
Sunglasses & RFID Wallet
Shapewear shirt. (Level 2 Shaping Top)
Sports bra & Tote Bags
No-slip option. (Higher Power Short)
Semi-sheer short. (SuperPower)
Lace brief. (Control Brief)
An arm shaper.
An opaque slip.
Best Baby Dropshipping Products To Sell In 2023: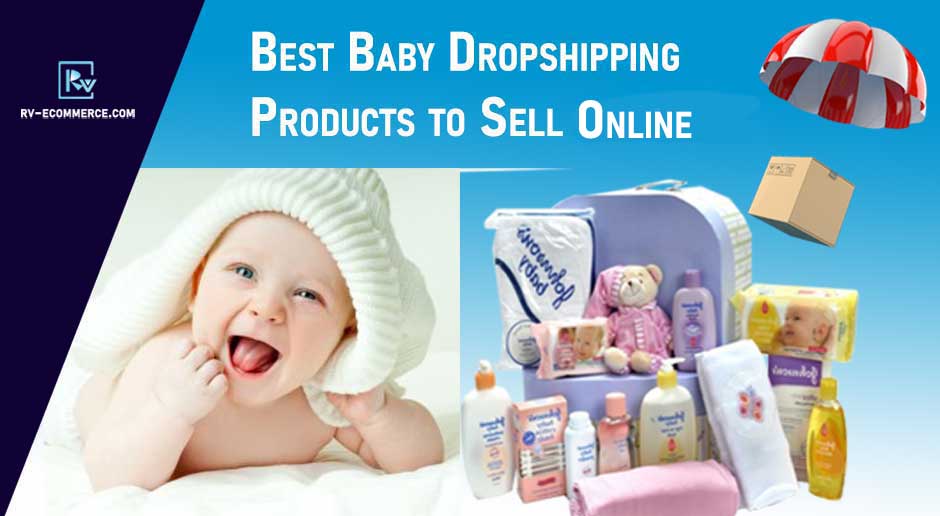 Dropshipping baby products is always in high demand. What can be challenging, however, is certainly worth the risks. It is considered a suitable point of entry for any novice online retailer as these products.
And the best part is that there are always new products coming out in this segment, it is one of the categories that will sell the most in 2023, and there is no reason for you not to join in the fun. But keep in mind to stay away from products that are small and dangerous such as suffocation hazards and more.
Here is a list of some of the best baby products to sell online that can help you find the best baby products to sell by dropshipping stores or eCommerce stores.
Diaper Backpack w/ Changing Pad.
Hand/Footprint Jewelry Kit.
Dispenser for baby wipes.
Diaper Caddy Storage Bin.
Inflatable water play mat.
Organic Baby Wipes.
teething toys.
LED Bath Toys, etc.
Best Tech Gadgets Dropshipping Products To Sell Online In 2023:
We love most about tech gadgets most because they sell out every year for a long time. There is never an "off-time" to sell tech gadgets. You just need to research to know which dropshipping items are popular and in demand. For example, did you know that (temperature-controlled smart mugs are a hot trend for 2023?)
Here is a list that can help you choose the best tech products for sale online in 2023:
Waterproof Floating Phone and Tablet Cases
Temperature Controlled Smart Mugs.
Portable Mini Air Conditioner
Pocket Language Translators
Self Cleaning Water Bottle.
Star Projector Night Light.
Magnetic Charging Cable
Charging Cord Bracelet.
Baby Humidifier.
Wireless Charger
Mirror Alarm Clock
Smart Watches
Bluetooth Speaker
Moon Lamp
Also, check out our article to know in detail about the best UK dropshipping supplier in 2023 based on product and niche. Hope it will definitely help you to choose the right product from the best suppliers.
Best Trending Toys Dropshipping Products To Sell In 2023:
Toys and hobbies came. Is another evergreen spot that sells out every year for a long time. You just need to know which products under this category will be hot by 2023.
And also keep working on micro-niching in this category. Because this category is full of surprises with many high-profit margin products.
Here is a list of some of the top best toy and hobby products that can help you find the best dropshipping products.
Hand Operated Drones.
Digital Drawing Boards.
Dress Up & Pretend Play.
Remote Control Car.
Foldable Mini Drone.
Building Toys.
Plush Toys.
Puzzles, etc.
Best Dropshipping Products For Pets To Sell Online In 2023:
People are not only crazy about their pets but also eager to buy these products. And the pet industry is estimated to be worth more than $75.38 billion. Plus, marketing these products can be a lot of fun because pet supply brands post pictures of cute pets on their social media accounts, and they appeal to pet lovers.
Did you know that 67% of American households, the equivalent of approximately 85 million households, have a pet in their home? According to the American Pet Products Association, these figures are accurate. And according to the database, there has been a significant increase in online sales of pet products this year.
Also, check out our article to know in detail about the best USA dropshipping supplier in 2022 based on product and niche. Hope it will definitely help you to choose the right product from the best suppliers.
Some of the best-selling niches in high-demand pet products and categories of good dropshipping sales will include:
Puppy Seatbelt
Dog Leash Harness
Grooming Gloves
Chew Ball Toys
Novelty Pet Bed
Car seat protector.
Dog Jacket
Claw Rider.
Novelty pet bed.
Dog raincoat.
Dog Travel Bag.
Cat litter mat.
Pet Grooming, etc
Best Jewelry Dropshipping Products To Sell Online In 2023:
Fine minimalist jewelry is trending as a successful dropshipping item. Like tribal jewelry, trendy finger rings, charm bracelets, and anklets are some of the top dropshipping products in this category.
Here is a list of more great jewelry products to sell online that can help you choose the best.
Boho Dangle Earrings.
Angel Wing Necklace.
Teardrop Earrings.
Choker Necklace.
Jewelry Storage.
Chakra Bracelet.
Cross Jewelry.
Chain Jewelry.
Best Handmade Dropshipping Products To sell In 2023: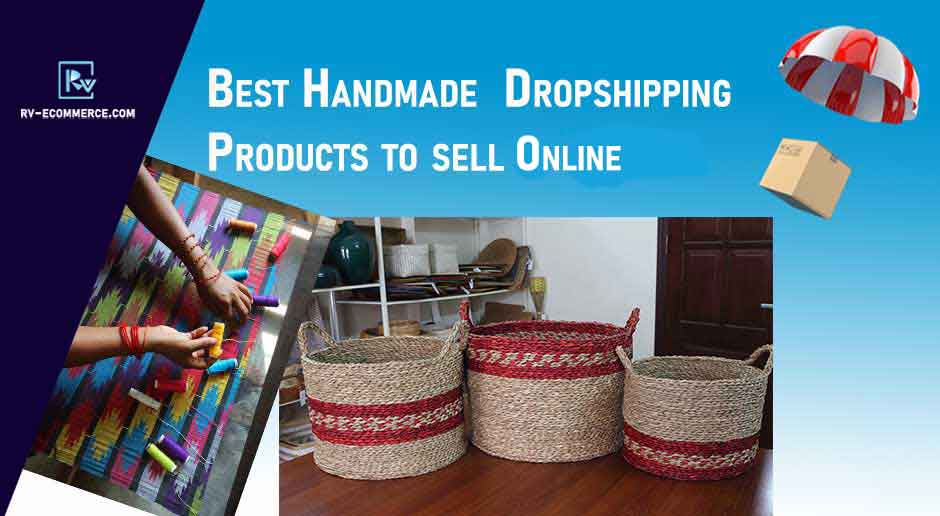 Handmade products are another evergreen niche for dropshipping, and The good thing is that people from all over the world have always liked handmade products. Clothing and jewelry are the most popular categories for handmade items as can include many different things.
Also, in the homemade categories for beginners, there are so many options you can easily consider dropshipping, such as homemade cookies, knit blankets, organic soaps, handmade jewelry, and beauty products. Provided you have a reliable supplier.
But one important thing to remember here is that household products will usually cost more because of the effort involved. So make sure your target audience is comfortable paying that kind of money.
Here is a list of some of the best homemade dropshipping products that can help you find the best product for dropshipping.
Handmade pillows and furniture
Handmade pet toys
Homemade Cookies & organic soap
Knitted blanket, & carpet.
handmade beauty products
Hair Accessories
Handmade Beauty products
Wooden Toys.
Handmade Fashion Products
Scarves & Hats
Handmade jewelry,
Paintings & Bags
Dolls & Candles
Pillows & Furniture
Handmade Sculptures
Handmade fashion products
Best Home & Garden Dropshipping Products To Sell In 2023:
Household products do not necessarily mean decoration items. Recently, there has been a great demand for scratch-off travel maps. These show off which countries you've been to and serve as perfect decor items to hang on the wall. Crystal Water Bottles, Hair Stopper Showers, Makeup Organizers, Throw blankets, DIY Wall Art, Reusable Straws, and Edible Cutlery are some of the other top dropshipping products that can be dropshipped.
Also, if you are still confused, check out our article to know in detail about Best Dropshipping Countries in 2023 with high demand for trending products based on customer requirements in e-commerce markets. Hope That it will definitely help you choose the right product.
On this basis, there is another category of home and garden, which we cannot deny the increase in sales of home and garden products.
Also, don't forget to expand these product ideas with more products that are similar to them. This way, you will stand out from the rest and get additional sales.
Crescent Moon Shelves.
Mirror Wall Sticker.
Gardening Tool Kit.
Flammable tea lights.
RGB floor lamp.
Glass Terrarium.
Garden sculpture.
Hanging Planter.
There Is The List Of Other Top Trending Products To Sell Online In 2023
Best Summer Products for Sale Online:
Breathable Mesh Running Shoes
Baby Kids Water PlayMat
Portable Electric Ionic Hairbrush
Beach Towels, etc.
Best Winter Products for Sale Online:
Shoe Dryer
Touchscreen Gloves
Waterproof Pants
Plush Blankets
Winter Coats, etc.
Top Spring Products for Sale Online:
Minimalist Wallets
Hiking Backpacks
Bear Claws, etc.
Best Autumn (Fall) Products for Sale Online:
Waterproof Shoe Cover
Hooded Raincoats, etc.
Some Other Best Products List For Sell Online:
You can also consider selling these all-time trending products online at your dropshipping store or e-commerce store.
Artificial Flowers
Rice cookers
Vegetable Chopper
Facial Cleanser
Back Cushion
Calligraphy Pens
Massagers
Electric Flea Comb
Printed socks
Security cameras
Smoothie blender
Portable Blender
Nail Polish
Wireless Phone Chargers
LED Submersible Lights
Portable Projector
Bluetooth Speaker
Phone Lenses
Shapewear
Strapless Backless Bra
Doormats
Car Phone Holder
Home Security IP Camera
Wifi Repeater
Laser Hair Removal Machines
Portable Car Vacuum
Baby Swings
Matcha Tea
Eyebrow Razor
Seat Cushions
Phone Tripod
Laptop Accessories
Smart Watch
Temporary Tattoos
Bookends
Posture Corrector
Electric Soldering Iron Gun
Manicure Milling Drill Bit
Flexible Garden Hose
One Piece Swimsuit
Waterproof Eyebrow Liner
How To Choose The Best Items To Sell Online In 2023?
Selecting the best products to sell for dropshipping can seem overwhelming. Because the potential market will offer many different products across categories to choose from. Let's take a look at different ways to choose the best products to sell online through your online store.
View The Products Trends:
First, you should see how long a product has been popular, and think about the future of that product. or determine whether a product is worth selling is to pay attention to trends. choosing a product that's consistently in demand will help ensure consistent, long-term results. however, No choice is inherently right or wrong.
Consider A Quality Product:
Make sure to always choose high-quality products to sell. Of course, it's not possible for every item to be luxury-quality, but you do have to choose the items you're charging for. You can order samples of a few different products to get an idea of ​​their quality which will help you decide which direction to go.
Check Top Site For Quality And Usability:
Visit the top-ranked sites for a market and put yourself in the place of a customer. Do they seem inviting and welcoming or out of date and old? Are the sites streamlined and easy to navigate? Do they provide high-quality information and detailed product listings or do you have to scramble to create grainy product images?
Measuring The Competition For Your Products:
Performing competitive analysis on a potential market can be difficult. Too much competition and you will have a hard time building traffic and competing with established players. Too little competition can indicate a small market which will greatly limit how big you will be able to grow.
Although some dropshipping stores use paid advertising. But most dropshipping stores will rely heavily on free traffic from SEO to build a profitable business model.
with this, in mind, the best way to measure overall competitiveness in the market is to systematically examine the sites listed (i.e. not advertised) on the first page of Google for a specific period of time. To generate a good level of traffic, you must successfully complete (ie, outrank) sites with the first page of Google.
The Number of Linking Domains:
Google's ranking algorithm relies heavily on links. All else being equal, the more links a site gets, the higher it ranks in search results. Knowing how many links are pointing to a site will give you an idea of ​​how much work and time it will take to outperform your competitors (in terms of monetization and link building from your site).
Google places more emphasis on unique linking domains, so you should do the same. The best way to get this statistic is to use a tool like Link Explorer, which provides a number of valuable SEO metrics and data, including "linking to the root domain."
Always Choose Demand Products:
If no one wants to buy your chosen product, it will be difficult for you to make money! Even it doesn't matter if your niche fits 100% of the characteristics listed above. So make sure you always choose a product that is in high demand.
How Can I Measure Demand For Dropshipping Products?
There are many online tools that allow you to measure demand for a product or market. The most papular and trending is the Google Keyword Tool. Just type a word or phrase, and the tool tells you how many people are searching for it each month.
Make sure you look at the difference between the local search volume in your country or user-defined region and the global search volume. If you're selling in the U.S., you should focus on local search volume, not global results, as most of your customers will be here.
Geographical Concentration:
This is a useful feature to see where people are searching for a term geographically, which can help you identify where your customer base is most concentrated for a given location. For example, if you're selling fashion and beauty-based products, a chart of geographic concentration can help you determine whether the majority of your customers will come from the northern U.S., Alaska, and Hawaii.
Also, if you are still confused, check out our article to know in detail about Best Dropshipping Countries in 2023 with high demand for trending products based on customer requirements in e-commerce markets. Hope That it will definitely help you choose the right product.
Understanding Market Weather:
If the demand for a product changes dramatically at different points in the year – this is important. Since the Keyword Tool provides data on a monthly basis, you can draw somewhat misleading conclusions if you measure search volume during the wrong time of year.
You need to take the time to understand the intricacies of specific search volume for any product you're seriously considering. And with the Google Trends tool, you can get information about search volume, geographic concentration, high-level search trends, and seasonality. Which will help you avoid mistakes and optimize your marketing efforts.
How To Succeed in Online Sales in 2023?
Selecting an in-demand dropshipping product is only part of the equation. But to build a successful dropship business, you must do at least one of the following:
Access to Exclusive Pricing or Delivery:
If you have the ability to access exclusive pricing from the best dropshipping suppliers or manufacturers. Then you can profitably sell online without creating your own product. However, arranging these arrangements can be difficult, but not impossible…
Add Value to Non-Pricing Terms:
You can provide valuable information that complements your products as the best way to differentiate yourself and charge a premium price. And giving expert advice and guidance within your niche is also the best way to build a profitable dropshipping business.
Try to Sell at The Lowest Price:
If you can offer the lowest price, you can steal the trade from a large segment of the market. To the point of profit margins though, it's hard to follow. But not always for some time you can try this option.
Adding Value to eCommerce:
Well, it's easier said but not easier to do. Some products and niches lend themselves more to this strategy than others. You should be looking for some key features that make value addition in educational content very easy.
And, you can add some value to complex and confusing niches in a number of ways, including:
Creating a comprehensive buying guide.
Investing in detailed product descriptions and listings.
Creating Installation and Setup Guides
Creating in-depth videos showing how the product works.
Establishing an easy-to-follow system for understanding component compatibility.
FAQ About Best Dropshipping Products:
How to Find the Best Dropshipping Products to Sell Online in 2023?

Take a look at the best different ways to choose the top trending products to sell online in 2023.

1. Check out the quality and usability of the top dropshipping products site.
2. See trends for the top products for dropship.
3. Measuring the competition for your product.
4. Find the best niche dropshipping products.
5. Consider a quality product.
6. Choose a demand product.
How can I make my online sales successful in 2023?

1. Access to exclusive pricing or delivery
2. Add value to non-pricing terms
3. Invest in detailed product descriptions and listings.
4. Adding Value to eCommerce
5. Creating in-depth videos showing how the product works.
6. Try to sell at the lowest price
What are the most profitable dropshipping products to sell online in 2023?
What are the most profitable niches to dropship in 2023?
1. Beauty and health products
2. Fashion and Shapewear products
3. Tech Gadgets Products
4. Kitchen products
5. Baby products
6. Handmade products
7. Jewelry products
8. Home & Garden product
9. pets products
Conclusion:
Dropshipping is one of the most popular and sustainable business models in the modern eCommerce business. If you are at the beginning of your dropshipping adventure, waste no more time. Select the best dropshipping products to sell in 2022 and then back them up with a strong customer engagement marketing strategy, a strong SEO, and impactful email marketing.
All categories are filled with trending products to sell in your dropshipping store which will continue to grow in 2023 and the coming year as well. So upgrade your store's statistics and profits with these highly sought-after products, along with the best ways to practice in your store.
Here is a list of the best dropshipping suppliers for 2023. Where you can easily find all the best dropshipping products mentioned in this guide. without wasting time you should check now.
1. SaleHoo.
2. AliDropship.
4. Spocket.
5. Printful.
6. Inventory Source.
7. Worldwide Brands.
8. Dropified
9. Dropship. me
10. Wholesale2B
The products listed above can certainly be a starting point. So, tell us what you think and if there are any other products that you think would be ideal for dropshipping? Please leave a comment below.

We have some other articles on dropshipping that will help you succeed in dropshipping. You must read those articles for specific information. This will help you make the right decision and make it easier for you to find potential partners for your dropshipping business

If you know someone who might benefit from this article? Click the share button to send them this page.

Hope you are helping them, and helping us by promoting our website!

Have a nice day!🙂🙂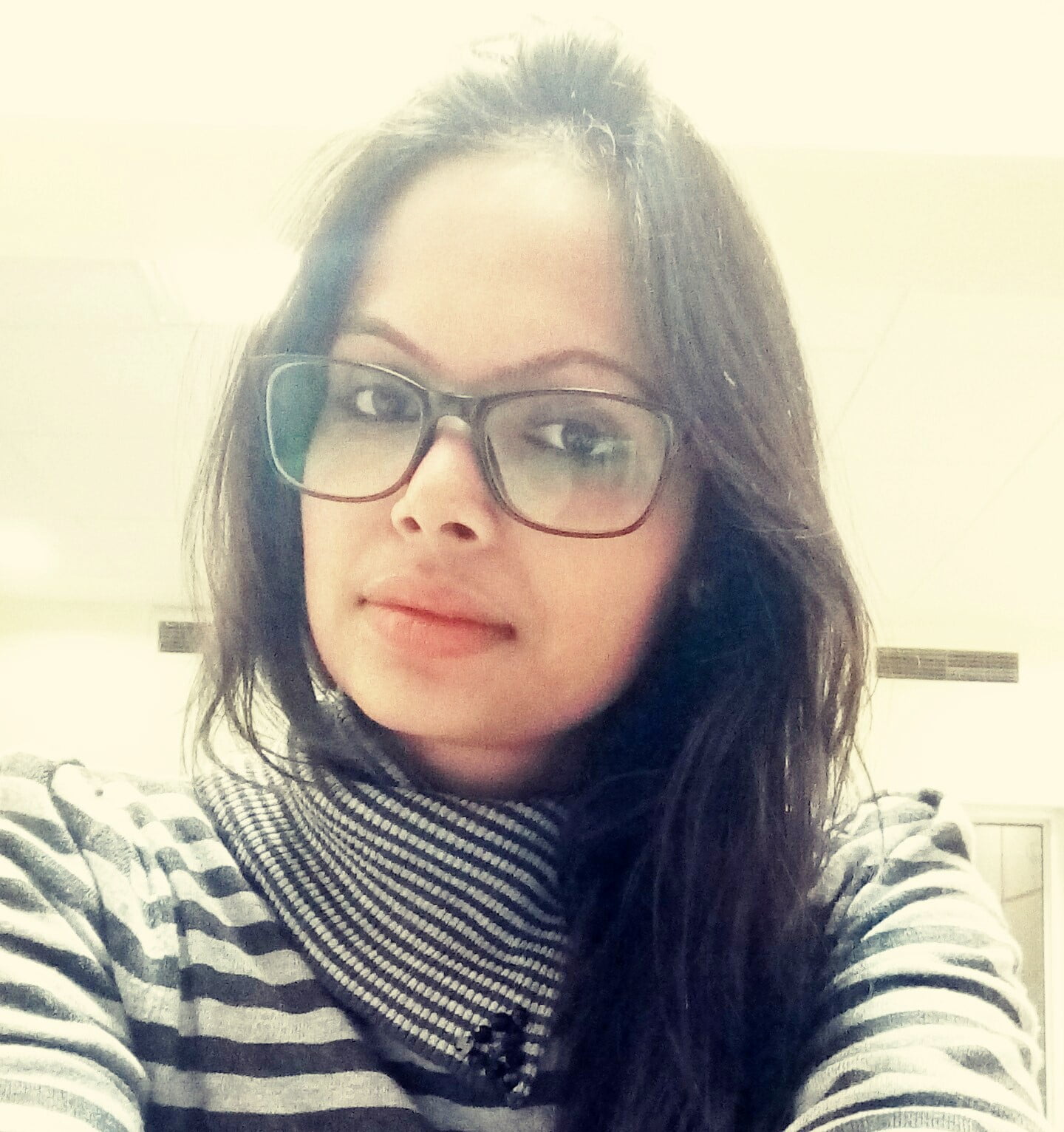 Hey, I am a fashion designer by profession and a blogger by passion, I regularly do extensive research on all things online and I am passionate about spreading my knowledge and supporting people in their online business journey. During my spare time, I like to travel to hilly places and further improve my skills by learning various things.