Do you want to start an online e-commerce business in 2023 and you are new in this field or you do not know very well what is eCommerce? How do people do their business in this area? And how do they sell their products?
If many such questions come to your mind, then you should read this article to know everything in detail about the history and future of eCommerce before starting your eCommerce business. Hope it will help you a lot.
What Is eCommerce?
E-commerce or electronic commerce is a business model where customers buy and sell goods and services transactions through the Internet online. E-commerce is used to cover a wide variety of data systems and devices.
And the transaction of money through online banking, online ticketing, mobile shopping, as well as all types of online business operations Refers to aspects.
Also describes commercial transactions that are very simple and convenient via the Internet.
The first transaction of e-commerce took place on August 11, 1994. A man named Phil Brandenberger sold a CD (Tales of Sting Summon) to his friend through an American retail platform through his website.
This is the first example of eCommerce sales making it known to the world that e-commerce transactions are open to consumers purchasing products of trade through the Internet.
Type Of eCommerce Business
There are all main models of eCommerce that can be classified as that between consumers and businesses.
1. Business To Consumer (B2C)
When an e-commerce business sells products to an individual consumer, for example, when you buy shoes from an online shoe retailer, it is a business-to-consumer transaction. Called B2C, it is the most popular sales model in the e-commerce business.
Nike and Macy's, these companies are engaging in B2C eCommerce.
2. Business-To-Business (B2B)
When a business Sales its services between businesses, for example, a manufacturer and a wholesaler, or one business uses software, another uses the service for other businesses.
Business-to-business e-commerce model sales mostly focus on raw materials.
3. Consumer-To-Consumer (C2C)
When a consumer sells a product to another consumer, this sale is called C2C. this service is available on eBay or Amazon, for example, you can sell your old computer on Amazon.
4. Consumer-To-Business (C2B)
This e-commerce business model represents the transactions of individual consumers where consumers make their products or services available to business buyers. Which helps businesses to increase their profits.
like, a freelance platform (freelancer,) and (iStockPhoto)
5. Business-To-Administration (B2A)
This eCommerce model incorporates transactions made between online businesses and administration. like, OpenGov is a company that refers governments to cloud-based platforms for communication, reporting, and budgeting.
6. Consumer-To-Administration (C2A).
This E-commerce model includes online counseling, consumers paying taxes & electronic bills online health insurance prepare, and Focused on the increased efficiency of government through the support of information technology.
Examples of eCommerce
E-commerce businesses are being carried out in various forms as well as involving different transaction relationships between consumers. These transactions are also exchanged for different types of goods.
1. Retail -The retailer sells goods by the business to the customer directly.
2. Wholesale – Where wholesalers sell goods in bulk, to a retailer who then sells them directly to consumers.
3. Dropshipping – where the sale of goods, which one manufactured by a third party and shipped to the consumer.
4. Crowdfunding – Where collection of funds is available from consumers in advance of a product, to raise the necessary startup capital to bring it to market.
5. Membership – where the automatic recurring buy of a product or service on a regular basis until the customer chooses to cancel.
6. Physical Products – Any tangible goods that need replenishing in an inventory and ordered to send to customers as a sale.
7. Digital Products – Content that is downloadable digital, such as templates, courses, and media.
8. Services – Skills provided instead of compensation or prescribed skill.
E-commerce Timeline History Of Evaluation
CompuServe: (Industry– Internet and communication Founded-1969)
CompuServe has known as the (First major American e-commerce company), that was founded by John R. Goltz and Jeffrey Wilkins. Both were electrical engineering students at the University of Arizona.
CompuServe is also known as CIS (CompuServe Information Service). it was the first American online service to offer internet connectivity as well as the first major commercial in the United States.
In the 1980s, CompuServe developed an online chat system and by the 1990s CompuServe dominated the eCommerce landscape.
Michael Aldrich (Known for inventing electronic shopping):
Born- 22 August 1941 Died- 19 May 2014
Electronic shopping was invented in 1979 by inventor and entrepreneur Michael Aldrich. He enabled online transaction processing, by connecting a modified TV to a transaction-processing computer via a telephone line. Today is known as e-commerce.
Boston Computer Exchange (Online Marketplace, Founded- 1982)
The Boston Computer Exchange started in 1982, is a major bulletin board system-based (BBS) marketplace, a public dial-up BBS developed by Ward Christenson.
And, Randy Suess, as CBBS (Computer Bulletin Board Service) Also known as software running a computer server.
It was the world's first e-commerce platform, where users connected to an online marketplace to sell their used computers.
According to InfoWorld, there were 60,000 BBSs serving 17 million users in the United States only in 1994, which was much larger than major online services such as CompuServe.
Minitel (Online marketplace, Founded- 1982)
Minitel, a pre-Internet videotex online service started in 1982. Use of this service was available only in France. Because by the late 1980s, its use was limited to a few applications.
Electronic Mall (Online marketplace, Founded -1984)
The first comprehensive electronic mall commerce service started in April 1984. It is a popular online marketplace founded by CompuServe in the US and Canada. It offered color photographs of the products
Computer scientist Timothy John Berners Lee (known as the inventor of WorldwideWeb)
The first web browser and web media editor was released in 1990 by Tim Berners-Lee.
Another name for WorldWideWeb is Nexus later renamed to avoid confusion between software and the World Wide Web
It was the only web browser at the time, as well as the first WYSIWYG HTML editor, Millions of people who have access to the Internet can now browse e-commerce platforms more easily.
Book Stacks Unlimited, (founded by Charles M.)
It was an American online bookstore, first launched in 1992 as an online book marketplace. Then in 1994 the site switched to the Internet and operated from www.books.com.
Netscape (founded in 1994 by Marc Andreessen & James H. Clark)
Industry- Internet, Software, & Telecommunication
Netscape Navigator started as a web browser. It is a very prominent web browser, Netscape Navigator, was the first company to attempt to capitalize on the emerging World Wide Web in the 1990s.
Ipswitch IMail (Founded– 1994)
This is the first software Ipswitch IMail server that becomes available for sale as a product online and then immediately downloads through an open market.
Amazon (Founded in 1995 by Jeff Bezos)
Amazon is a very popular online marketplace, initially, it was introduced as an eCommerce platform for books,
The success of Amazon in the mid-1990s gave the retail industry a new identity in the development of eCommerce.
eBay ( Industry – E-Commerce)
eBay is an American multinational e-commerce corporation based in San Jose, California, founded in 1995 by Pierre Omidyar which is also a highly popular online marketplace.
IndiaMART,
IndiaMart is an Indian online e-commerce company, founded in 1996 by Dinesh Aggarwal and Brijesh Agarwal. Which provides B2C, B2B, and C2C sales services through its web portal.
DoubleClick (Industry-Online Advertising)
DoubleClick is one of the first services to advertise on the Internet, launched in 1996 by Kevin O'Connor and Dwight Merriman. Was acquired by Google in 2007
Netflix
Netflix is an American over-the-top content platform, a popular subscription video-on-demand service, founded in 1997 by Reed Hastings and Marc Randolph, which began offering online video streaming in 2007 And also provided a DVD delivery service.
PayPal (Industry-Financial services, E-commerce payment system)
Founded- December 1998 (as Confinity) November 1999 (as X.com)
PayPal (Industry-Financial Services, E-Commerce Payment System)
1998: PayPal is an American company that operates an online eCommerce payment system, PayPal was founded in December 1998 by Max Levchin, Peter Thiel, and Luke Nosser.
In 2000, Confinity merged with online banking company X.com, founded by Elon Musk. he was optimistic about the future success of the money transfer business,
Following PayPal's IPO, the company was acquired for $ 1.5 billion by eBay in 2002.
Alibaba (founded in 1999 by Jack Ma)
Industry-Technology company
Alibaba launched as a Chinese online marketplace with more than $ 25 million in funding, Gradual became an e-commerce giant.
It delivered large-scale B2B, C2C, and B2C platforms which are over the wide area used today.
StubHub (Industry- Ticket exchange, Ticket resale)
StubHub is an American popular exchange and resale online marketplace, founded in 2000 by Eric Barr and Jeff Fuhr.
Where ticket buyers and sellers receive services for sports music, theater, and other live entertainment programs.
Google launches AdWords
Founded-2000 Developer- Google Type-Online advertising
Google launches Google AdWords in 2000, as an online advertising service platform for e-commerce businesses where users show an advertisement in Google search.
Walmart (Founded- 2000)
In 1962, Walmart, its website founded by Sam Walton, allowed people to shop online. According to Fortune Global, in 500 lists, in 2020, Walmart was the largest company in the world with revenues of US $ 548.743 billion.
Etsy (Established 2005)
Etsy is the perfect platform for hand-made creative products that allow short sellers to sell through the online marketplace.
Amazon Prime (Founded- 2005, Owner-Amazon)
2005: Amazon launches Amazon Prime Membership.
Amazon Prime was launched to get free two-day shipping to customers at an annual fee. Amazon's strategy was to boost customer loyalty and encourage repeat purchases.
Today, free shipping and delivery speeds become the most common and popular requests from online consumers.
During the COVID-19 epidemic, Amazon Prime announced that it would focus on most essentials because Amazon struggled to meet extraordinary demand. In the US, Prime Express has in most cases delivered a one-month delay instead of 1-2 days.
Shopify (Industry- E-commerce Online storefront service)
Shopify is a Canadian multinational e-commerce company. that was founded in 2006 by Tobias Lutke, Daniel Wayand, and Scott Lake. Which is an e-commerce platform for online stores and retail point-of-sale systems.
Shopify provides online payment, marketing, shipping, and customer engagement tools services.
According to a survey, in January 2021 there were more than 1,000,000 businesses in about 175 countries using this platform but According to Build, Shopify operates more than 3.6 million online stores.
Facebook
In 2007 Facebook begins allowing users to sponsor posts, which helps give their posts or products more publicity by Targeting people, followers, and those to whom the post is relevant
In 2011, Facebook introduced the initial advertisement to business page owners via sponsored stories. So that eCommerce businesses can reach specific audiences.
January 2021 Alexa Internet ranks seventh in the global Internet
Flipkart:
Owner– Walmart (81.3%), Tiger Global Management- (4.70%), Microsoft- (1.3%), Accel- (1.1%)
The Flipkart company is an Indian popular e-commerce marketplace, founded in 2007 by Sachin Bansal and Binny Bansal, selling products to consumers such as consumer electronics, fashion, household essentials, groceries, and lifestyle products.
BigCommerce (Industry-eCommerce):
BigCommerce was 100% bootstrapped, a public technology company. Launched in 2009 by Australians Eddie McLaney and Michelle and also offers a SaaS eCommerce platform.
Google Wallet (E-commerce payment system):
Initial release- May 26, 2011
2011: Google Wallet was released as a digital payment method.
Google Wallet was introduced as a peer-to-peer payment service, it allowed people to send and receive money from mobile devices or desktop computers.
By connecting a digital wallet to a debit card or bank account, users can pay for products or services through these devices.
In 2018 Google Wallet was added to Android Pay which is now known as Google Pay.
Apple Pay (E-commerce payment system):
In 2014, Apple Pay was introduced as a mobile payment method and digital wallet service. and Allows users to pay on the web on iOS apps and iPhones. As online shoppers began to use their mobile devices more.
Apple introduced Apple Pay, allowing users to pay for products or services with an Apple device.
Jet.com (Founded in 2014 by Marc Lore, Nate Faust & Mike Hanrahan)
Jet.com was an American e-commerce company, was founded by entrepreneur Marc Lore, Jet.com, an online marketplace, company that competes with Costco and Sam's Club,
Pinterest (Founded in 2009 by Ben Silbermann, Paul Sciarra & Evan Sharp)
The development of Pinterest started in 2009 and the website was released in March 2010.
Pinterest enters the field of e-commerce In June 2015, by adding buyable pins that allow users to sell & buy things direct from Pinterest. compare to normal link pins have much more informative.
Instagram (Social online marketplace)
E-commerce partner – BigCommerce
Shoppable Instagram launches in 2017, Instagram allows users to sell directly from social media platforms, users can click on an item and visit the product page directly for the purchase.
Growth of Ecommerce
E-commerce has come a long way since CompuServe's launch in 1969 Changes in technology e-commerce have given impetus to growth. Today, e-commerce must full fill all consumers' expectations for security and convenience.
June 2020 United Parcel Services Inc. jumped epidemic-fuel growth and high profit by 13% and in the meantime, PS saw a 65% increase in deliveries
Amazon grew by 19.1% in 2019 from US e-retail sales and exceeded US $ 222.6 billion.
According to experts, by the end of 2024, estimated online spending will exceed $ 476 billion.
Impact of Ecommerce
E-commerce markets around the world are growing rapidly. According to experts, it's anticipated that e-retail revenue will grow to US $ 4.88 trillion in 2021, and is expected to grow 2% in traditional markets during the same period. Let us look at the impact of e-commerce
Impact on large retailers and markets
E-commerce has affected globally from small businesses to large retailers, the growth of e-commerce for many retailers' has expanded the reach of their brands. and forced large retailers to sell online.
E-commerce reduces geographical barriers for customers and allows them to purchase products at any time. While traditional retailers offer fewer numbers of products due to shelf space
Amazon Prime has removed the shipping price, making more consumers comfortable with online shopping.
Online marketers offer lower prices, greater product selection, and arrive at relatively low prices early. Due to this, customers like to shop online.
In February 2019, online sales overtook general merchandise stores, including department stores, warehouse clubs, and supercenters for the first time.
eCommerce Impact on Small and Traditional Businesses
Small business owners are reaching out to more customers by launching eCommerce stores, with growing eCommerce small business owners feel they will have to strengthen their eCommerce capabilities.
23% of small business owners have created a website since the COVID-19 lockdown began
The growth of e-commerce like Amazon forced traditional retailers to change their sales strategies, increasing digital efforts to woo small shoppers and help sell directly to customers globally.
eCommerce impact on marketplaces
Ecommerce marketplaces have been growing worldwide since the mid-1990s, we can see that Amazon is at the forefront of eCommerce marketplace growth,
Amazon leads eCommerce marketplace growth. Amazon is known for its separate development strategy that has helped lead Amazon to mass sales, but Amazon does not do it alone.
In 2020, 52% of products on Amazon were sold by third-party vendors. Those sellers make high profits on sales from the market, but these sellers are required to sell by following strict rules enforced by Amazon.
According to experts, by 2026, B2B transactions are expected to reach $ 63,084 billion.
E-commerce solutions enable self-service and provide customers with an online platform with more user-friendly for price comparisons, and help B2B brands keep up with products, B2B companies are working to improve their customer experiences in online e-commerce platforms and start offering B2C-like online ordering experiences
E-commerce impact on supply chain management
According to the survey, the main effect of e-commerce on supply chain management is that it shortens the product life cycle.
Implementing e-commerce ERP systems such as SAP ERP, and Xero which have created new capabilities, have helped companies manage operations easily with customers and suppliers.
E-commerce has given a more practical and effective way to distribute the benefits of new supply chain technologies
Some warehouses are offering services to make e-commerce and retail operations more seamless and effective, such as online vs. retailing, segregation of stock/storage for various packaging services, and inventory / logistic oversights.
Ecommerce impact on customers
E-commerce has had a major impact on customers. The modern Internet is revolutionizing the way consumers shop in the world. E-commerce brings the convenience of time shopping for customers.
According to experts, 51% of Americans now prefer to shop online rather than in-store, and 96% of Americans use online internet stores at some point in their lives.
Because e-commerce provides detailed information about products so that customers can research products, and compare prices, besides, online shopping often offers sales promotions or discount codes so that the customer is more effective.
Social media created an interesting social impact on online shopping growth, it allows consumers to share products to buy online.
Today, e-commerce shoppers sell products or services based on recommendations from friends, peers, and trusted sources on social networks such as Facebook, Instagram, and Twitter. Which is a social influence as it relates to eCommerce.
eCommerce impact on employment
E-commerce-related jobs over the past five years are 2x, outpacing other types of retail in relation to growth. According to experts, since 2002, e-commerce jobs have increased to 334%.
E-commerce creates jobs that need skilled workers to manage large amounts of information, customer demand, and production processes. It provides new employment opportunities for information-related services, software, apps, and digital products.
Yet, there have also been job losses in some areas. As such, retail, postal, and travel agencies have large projected employment-loss sectors.
E-commerce requires advanced stock that can deliver on time to customers, warehousing becomes an important element.
The warehouse requires more staff to manage, supervise and organize, thus the condition of the warehouse environment will be a concern to employees.
Advantage of eCommerce
E-commerce customers can buy the products at any time as per their choice, apart from this, the order fulfillment interval time can be obtained in the smallest, such as Amazon Prime.
E-commerce helps companies reach new customers from all over the world thereby increasing business sales. The e-commerce store is not limited to a specific region.
it is open to anyone who can see it online. With the added benefit of social media advertising and email marketing, brands have the ability to engage with massive relevant audiences
E-commerce retailers can start their own online store with minimal operating costs, it allows organizations to trade 7 days and 24 hours a week, helping merchants make their tasks easier to increase sales.
Disadvantages of Ecommerce
ECommerce is growing rapidly today but still has many disadvantages.
A major disadvantage of the e-commerce market is that customers want to check product quality, it can be very difficult to assess product quality with physical experiences such as apparel and beauty products, allowing customers to see the uncertainty of the product. Can be experienced. Or seller.
On an e-commerce platform, customer requirements can be difficult to understand. Security is a primary problem for e-commerce. The online market concern is the security of online transactions, Security Protecting businesses' websites and customers from unauthorized use, such as phishing, hacking, and cyber vandalism.
Ecommerce websites use various tools such as firewalls, encryption software, and digital certificates to prevent security threats.
E-commerce businesses are completely dependent on technology
If for some reason your eCommerce website is slow or unavailable to customers, you cannot make a sale due to site crashes and technology failures. Which can damage your relationships with customers and negatively affect your bottom line.
Future of eCommerce
E-commerce COVID-19 Lockdown Global retail website traffic reached 14.3 billion visits during March 2020, reflecting the future growth of eCommerce.
According to the survey, by 2022, eCommerce revenue in the US alone is expected to reach $ 479 billion, with toys, hobbies, and DIY verticals showing the highest growth. And 29% of shoppers said they would not want to go back to shopping in person again;
In the UK, 43% of consumers expect a similar purchase to continue after the lockdown is over.
This means that e-commerce retailing in COVID-19 has a significant impact on e-commerce and is expected to reach $ 6.5 trillion in sales by 2023.
eCommerce expert Gary Hoover has data projects over the coming years that e-commerce retailing will run out with brick and mortar as well.
Customers will be able to research, browse, shop, and shop between different devices and between different platforms such as a standalone web store, Amazon presence, etc.
Expected in the future that e-commerce will be involved in trends such as digital currencies, artificial intelligence-enabled shopping, strong customer journeys, and personalization.
The future of eCommerce will depend on the preferences of the buyers. Although eCommerce has many advantages and disadvantages, there are more opportunities for expansion in the future.
Conclusion:
Friends, I have looked at all aspects of eCommerce, such as what is e-commerce, the history of its beginnings, the type, and how e-commerce has evolved over the years, what are its advantages and disadvantages, what impact has it had on consumers, and how the business operates is. And it has also been talked about on several occasions for its expansion in the future.
Frequently Asked Questions Related to E-commerce
What is an eCommerce marketplace?

An e-commerce marketplace is an online website where sellers connect with buyers through the site who want to buy and sell their products and services.
Here the e-commerce marketplace website acts as a digital middleman, such as Amazon, eBay, Alibaba, and Walmart. These are often part of an omnichannel sales strategy.
What is an e-commerce platform?

An eCommerce platform is a software tool that allows you to create your own online digital store and manage website, sales, and eCommerce operations.
Shopify and Bigcommerce are eCommerce platform websites that provide such features.
Is Amazon an eCommerce platform?

No, Amazon is an online marketplace, not an eCommerce platform. Where people buy and sell products globally. This means that Amazon allows retailers to sell from their marketplace along with other online sellers.
Is eCommerce secure?

Yes, its secure E-commerce stores provide this satisfaction to shoppers at all times with the help of solutions that host multilevel e-commerce security transactions in the Gulf, regular PCI scans, SSL certification, protection against DoS / DDoS attacks, and PCI compliance. They ensure that online shopping done by consumers is in a safe environment.
What is e-security?

Electronic security protects e-commerce businesses and personal property from both external and internal theft. such as saving money, furniture, online transactions, etc.,
e-security is one of the cheapest prevention measures under non-disclosure conditions.

How do I start an eCommerce business?

There are many different ways to start an eCommerce business,
1) Forecast customer needs in the markets
2) Find what is missing from the market.
3) Create your business plan.
4) Build a great website according to the need
5) Spread the word about your new business.
6) Follow up with your customers.
7) Continue to learn and be an expert on your products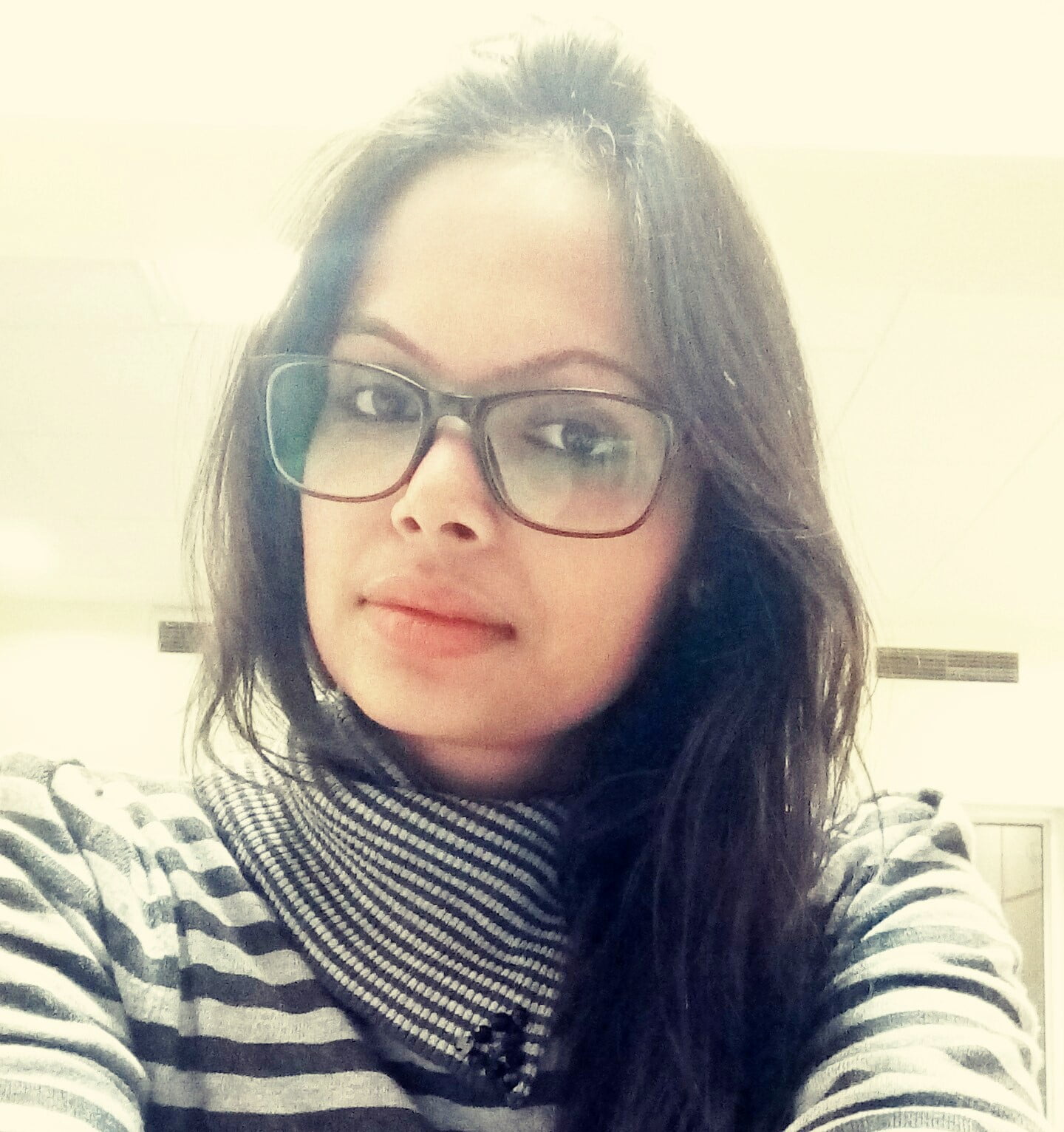 Hey, I am a fashion designer by profession and a blogger by passion, I regularly do extensive research on all things online and I am passionate about spreading my knowledge and supporting people in their online business journey. During my spare time, I like to travel to hilly places and further improve my skills by learning various things.