With the help of an eCommerce website, you can take your brand to national and international customers and increase your sales. And during COVID-19 eCommerce businesses grew very fast day by day all over the world as COVID-19 has changed the shopping behavior of buyers, most customers prefer to shop online instead of offline. So in this article, I will walk you through some of the easy steps on how to create a profitable eCommerce store in 2023.
Also, according to Statista projects, annual worldwide eCommerce sales will grow 33% to reach $6.5 trillion by 2023. And 20% of that would be from across the border. If you are not selling to buyers all over the world, you are missing out on a huge opportunity.
But before we would dive into details. First, we get to know what is an eCommerce website and how to build an eCommerce business in 2023.
What Is An E-commerce Website?
E-commerce websites are online marketplaces, where the website allows buying and selling of goods through online transactions.
The eCommerce business is developing very fast worldwide, due to the impact of online business development, established business houses have also started selling online through eCommerce stores.
So, if you want to further develop your own online business then an eCommerce platform is the best way to expand your professional network. But to start an e-commerce business, first of all, it is mandatory to know how to create an e-commerce website.
How To Build Your eCommerce Store From Scratch:
Here I will guide you on how to easily set up an e-commerce site without any technical expertise. So that you can easily build your eCommerce store by following these steps. The growth of US eCommerce in online shopping has increased by more than 30%.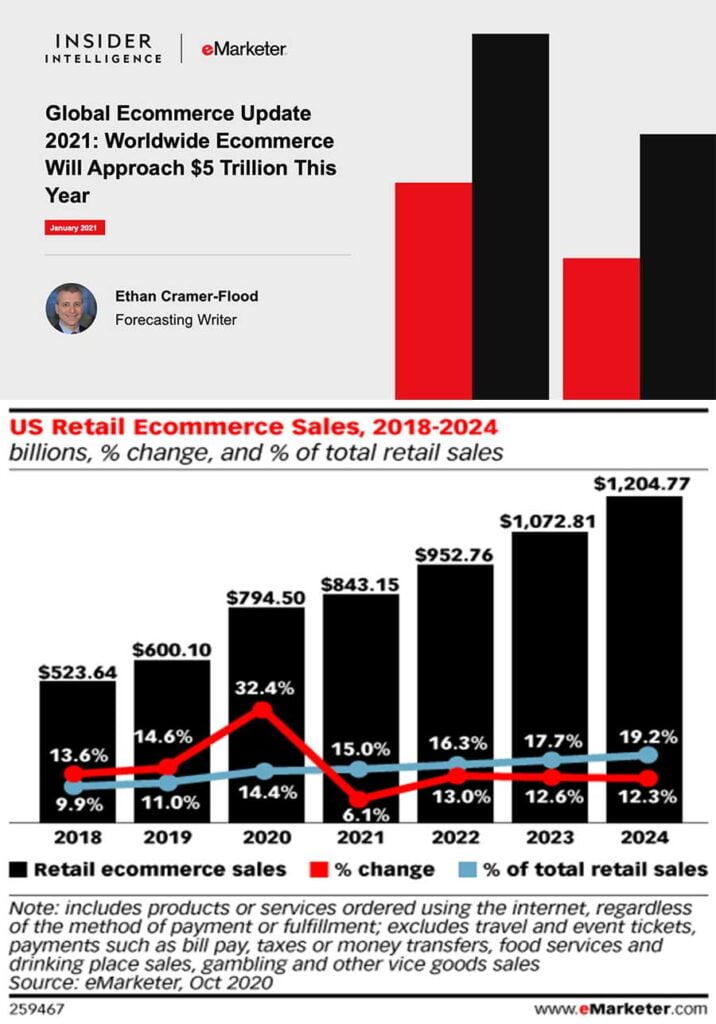 Also, According to experts, it is estimated that in 2021, e-retail revenue will increase by US $ 4.88 trillion, By the end of 2024, estimated online spending will exceed $ 476 billion. And in the same period, the traditional market will only get 2%.
See also the image of the e-commerce future development graph. If you want to know about the development and history of the eCommerce business. So you can read this article. Here I have explained everything about e-commerce
Follow these steps to create your eCommerce website in the best way.
Step-1) Decide The Product You Want To Sell:
In the beginning, it is important to estimate local demand when you decide on the product for your business that you want to sell through the website. This will benefit you as shoppers prefer to buy items from local vendors, whether online or offline.
Step-2) Choose Your Business Domain Name:
After determining your product and business model, the next step is to choose a business name and create a domain according to your business products.
A domain name is the physical address of your website. The domain name takes the form of two main elements. For example, Facebook.com includes a website name (Facebook) and a domain name (.com). Read this article to know the domain name in detail.
Your business name should be relevant to the products so that it is easy for the target audience to remember because sharing a domain with an established name makes it easy to reach your target buyers.
After the business grows, you should have a dedicated domain for your business that helps in search engine optimization (SEO) and easy identification.
Web hosting is the home where your website resides. This is the actual computer where all the files on your website are stored. These computers, called servers, are offered as a service by hosting companies.
There are mainly three types of web hosting such as shared hosting, VPS hosting, and dedicated hosting. You can choose any hosting according to your budget and requirements.
Install SSL certificate on your website, it protects online data transfer on your website and their connection is secured by Secure Security Layer (SSL). And it builds trust among your customers. Google also recommends every website for SSL certificates.
Most hosting companies offer free SSL certificates. So make sure that if for some reason you have not received a free SSL certificate from the hosting company, then you will have to purchase and install it on your website,
Also, check here for a quick overview of the top 10 eCommerce hosting lists for 2023 based on your business needs for your successful eCommerce business.
Step-4) Choose Your Business Model:
As the owner of an eCommerce business, you can sell products through your online store. And at the same time, you can sell your products on markets like Amazon, eBay, etc. by choosing the needs of your business model
This means that you can sell your products on many more platforms at the same time through your eCommerce website. So choose your business model as per your business requirement and increase sales.
Step-5) Design Your eCommerce Website:
You must make the website attractive for online representation. Also, your eCommerce website design should be convenient for buyers.
Also, your web page product display should be organized and easy so that buyers are never confused.
On your eCommerce website, the most important thing is that all photos of your products should be very clear with high resolution, and also ensure that all products on your site should have a clear and unique product description.
Full details, pictures, prices, ratings, and users' comments about salable products and services on the website should all be included on the web page for guidance to potential buyers.
Step-6) Set Up Payment Gateway:
As an e-commerce business, your website should have many payment options available to customers. being able to pay through credit card, debit card, online wallet, net banking, COD, etc.
Step-7) Select Your Shipping Partner:
When you start selling products from your eCommerce website. Then you need the assistance of courier services to send the product to your customer. E-commerce logistics aggregator services are a good option for ships. They offer several courier agency options to send you with low shipping fees,
These are the basic steps that you should follow in order to sell immediately and create an eCommerce website for your product or service.
How Does An eCommerce Website Work?
The functions of electronic commerce and retail industries are similar, the only difference in the eCommerce business is that all the work is done online by setting up an eCommerce website.
Buttons like CTA (Buy button) are placed on the eCommerce website for the convenience of customers. They can pay by clicking the button and purchasing the product.
To place their order the customers here, have to provide the required details. Such as filling in the delivery address form, etc.
However, in the eCommerce industry payment gateways, PayPal, credit cards and cash payments on delivery, Google Pay, and other convenient payments are also included for buyers.
If the customer does not like the quality of the product, the customer can return the goods using a reverse logistics system and get the money back. There are two main ways of advertising on an eCommerce website, one is digital advertising and the other is email marketing.
These advertisements are done through social media platforms and by sending personal emails after creating an email list of all visitors.
What Are The Legal Requirements For an E-commerce Website?
launching a commerce website. You should follow these legal data privacy laws. Which applies to your audience.
The first two rules are GDPR and CCPA, which affect mass storage, data collection, and usage. All these you need to set well on your eCommerce website. There are some basic policies like Terms and Conditions, Privacy Policy, and Disclaimer (eg – Services, Content, Affiliates, Products).
In addition, policy pages are standard practice for online businesses, And the policy page helps customers understand how you conduct your business. It also helps protect you from a customer dispute case. Terms of service are an agreement between you and your customers. how you will work and what rights you will reserve.
All these basic policies should state to your visitors.
If you use cookies on your website, you need to ensure users' permission to store your data in cookies.
What Are The Best Features Of An eCommerce Website?
Most customers look for some key elements on an e-commerce website that make their shopping experience easier.
Let us look at the main features of the eCommerce website briefly.
1.) E-commerce websites should be compatible and functional for all mobile devices.
2.) There should be a discount code and promotion on the eCommerce website. Where shoppers can use the discount code on the website.
3.) Security features should be reliable for e-commerce websites and secure payment processing.
4.) The eCommerce website should be user-friendly for easy navigation tools and checkout flow etc. for easy-to-use features.
5.) E-commerce websites should have social proof recognized by previous customers and reliable sources. And, it should be capable of user reviews, photos, and ratings. That adds to the ethos of the offerings…
What Important Integrations Do I Need for An eCommerce Store?
See some integration details below that you should consider for the eCommerce store
Point-of-sale system (POS)- This is to keep track of the inventory of your store.
Payment integrations: – allow customers to safely pay how they want
Shipping integrations:- will help with the delivery part of your store.
Analytics integrations:- Tracks customer behavior within your store and makes data-driven decisions easily to improve your sales.
Inventory integrations:- These are more necessary for more complex stores.
Accounting integrations:- It will manage payroll, budget, cash flow statement, buy-sell and chart, and profit-and-loss chart in your store.
Email and marketing integrations:- This will help you reach your target customer.
CRM integration- It helps you manage relationships with customers and improve customer loyalty.
Customer support integrations- This can improve your customer service efforts. Like, chatbot or live chat.
What Is An eCommerce Fulfillment?
E-commerce fulfillment is one that involves the entire process of receiving new online orders and sending them to the customer. like inventory management, packing, shipping, and sending emails to the customer. This entire process is known as eCommerce fulfillment. and it's managed through dropshipping for order fulfillment service.
What Is An eCommerce Platform?
An eCommerce platform is a software tool, where the platform allows you to create your own online digital store and manage eCommerce sales operations on a website. Like, such as Shopify, BigCommerce, and Wix.
FAQ Related to E-commerce Website:
Can I build an eCommerce website on my own in 2023?
Yes, you can build an e-commerce website. This is not a difficult task. There are many easy and best eCommerce platforms where you can create your own eCommerce website without any technical skills if you go through all these important steps which I have mentioned in this article.
How do I start a profitable eCommerce business in 2023?
Things to consider when building an eCommerce.
1. Forecast customer needs in the markets
2. Find what is missing from the market.
3. Create your business plan.
4. Build a great website according to the need
5. Spread the word about your new business.
6. Follow up with your customers.
How To Build An eCommerce Website From Scratch in 2023
How to Build an eCommerce Website step by step pdf.
1)- Choose your business name and get your domain.
2)-Choose your eCommerce platform based on your business needs.
3)- Plan and build your eCommerce website.
4)- Set up payment, tax, shipping, and marketing tools.
5)-Test and launch your eCommerce website.
Is eCommerce growing?

Yes, e-commerce has been steadily growing year on year, and online efforts have grown more globally during the Covid-19 lockdown, by the end of 2020, US online spending had reached $ 375 billion and according to experts, online spending would exceed $ 476 billion by the end of 2024…
How much will it cost to run an eCommerce website in 2023?

 An eCommerce website running cost depends on the size of the business of the platform you choose. Platforms of eCommerce are different plans & subscription models depending on your business needs.
The Conclusion:
Creating an e-commerce website is not difficult. In this article, we have mentioned all the important things from scratch on how you can create an eCommerce store, If you go through all these important steps then you will soon build an e-commerce website. There is no need to know the code or any technical experience through this process.
And after implementing all these strategies, and sharing the comments on your results, I would love to hear about your experience.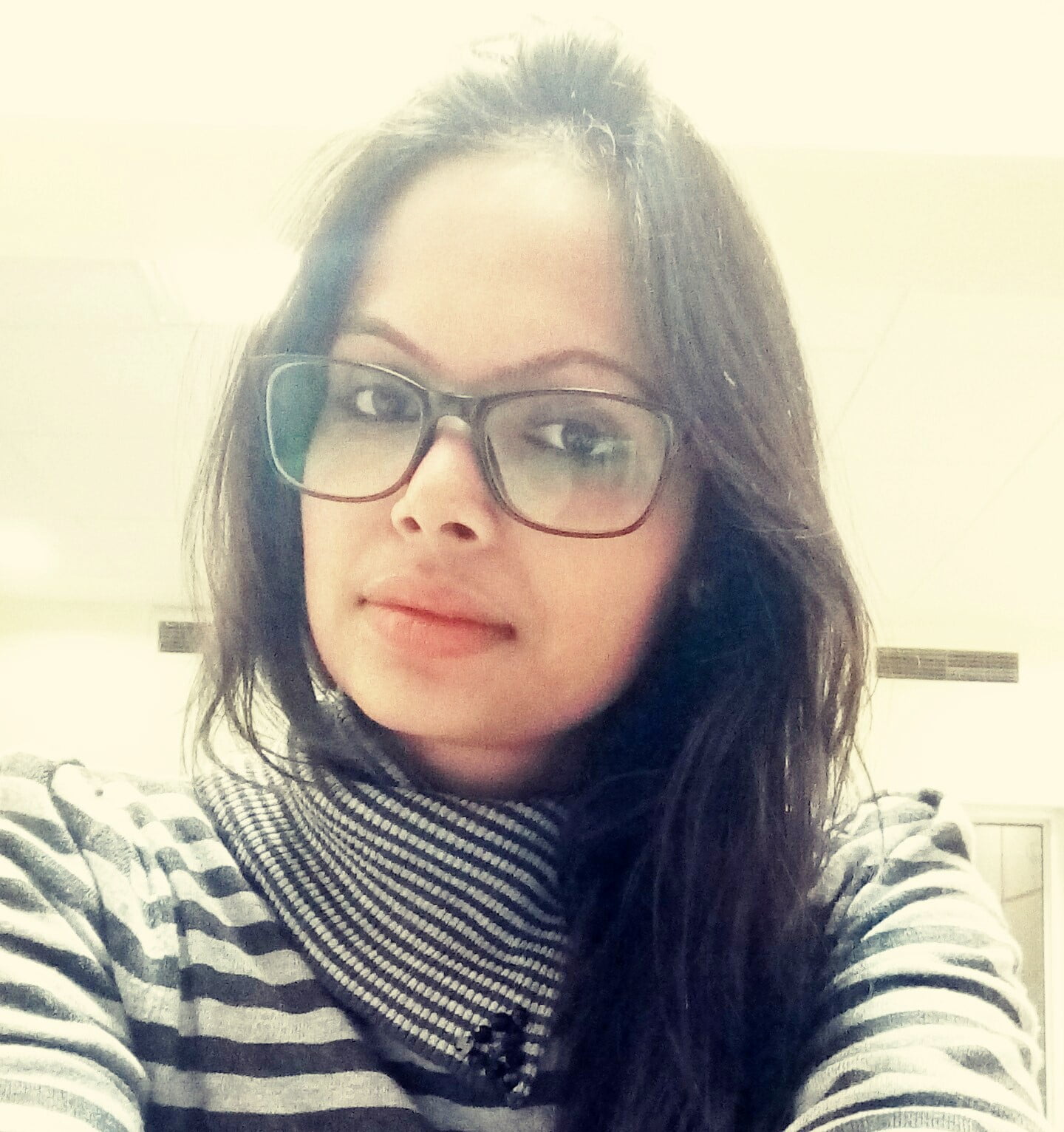 Hey, I am a fashion designer by profession and a blogger by passion, I regularly do extensive research on all things online and I am passionate about spreading my knowledge and supporting people in their online business journey. During my spare time, I like to travel to hilly places and further improve my skills by learning various things.