Dropshipping Business is by far one of the most sustainable business models in modern eCommerce times. However, dropshipping is not what it used to be a decade ago. To become a successful drop shipper you need some special business knowledge and you should be a good marketer and advertising manager.
First, you need to understand what a dropshipping business is, what problems you might face, and how to compete with other popular dropshipping companies.
What Is Dropshipping?
Dropshipping is a simplified form of retail business in which a seller accepts orders from customers but does not keep an inventory of the goods sold. Instead, the seller transfers the customer's order and shipment details to the wholesalers, then the wholesalers ship the goods directly to the customer. Retailers make their profit on the difference between wholesale and retail prices.
How Does Dropshipping Work?
Operating dropshipping is really no different from a general cargo business. Typically, for bulk orders, you'll send the entire box to the other party, and when using dropshipping, the other party may request a return receipt, along with sending 20 items to 20 different customer addresses. The return address is requested by the other party. This way, there will be a huge difference in delivery costs in your favor, and usually, a product is delivered directly to the end customer, where the shipping method is usually not used.
For a better understanding, you can see the image of how dropshipping works.
If you use dropshipping to ship directly to a foreign customer, the end customer may face tariffs and other issues. However, all the delivery, tariffs, and other costs to the end customer are not what you need to pay, but the retailer, you only need to send the goods as per the requirements of the retailer.
If you are an individual, and you don't even need to rent an office, you can start the entrepreneurial model of drop shipping at home. Since the entire business chain, packaging, and shipping are done for you, your labor cost is also saved, and finally, the drainage cost. If you only use social drainage at the beginning, the cost is almost negligible, so the total cost can be limited to your time cost + product purchase price + logistics cost. So what if you think you need a lot of money? So the answer is no, you do not need to invest a lot of money.
Hope by now you have understood what exactly dropshipping meaning is and what qualifications are required in this business. Ok so let's move on to know some more important topics about dropshipping business.
Is It Worth It To Start A Dropshipping Business In 2023?
Dropshipping is still worth it in 2023. You can also view the Global Dropshipping Growth Graph. E-commerce is the future based on statistics. But it depends on your ability and how adaptable you are as an entrepreneur. If you are really dedicated and implement it properly, it is very profitable online e-commerce.
See the Global Dropshipping Market Analytics
Source: databridgemarketresearch.com
There has been a change in the shopping behavior of customers across the world after COVID-19. And now there is more competition than before so you have to treat eCommerce as a real business.
US eCommerce growth in online shopping has increased by over 30%. And according to experts, e-retail revenue is estimated to increase to US $ 4.88 trillion in 2021, with online spending estimated to exceed $ 476 billion by the end of 2024. And the traditional market will get only 2% in the same period.
By the end of 2021, 73% of e-commerce sales will be on mobile devices (Statista, 2019). 29% of shoppers said they would never want to go back to shop in person again;
In the UK, 43% of consumers expect similar purchases to continue after the lockdown is over. This means that e-commerce retailing has a significant impact on e-commerce in COVID-19 and is expected to reach $6.5 trillion in sales by 2023.
So if you want to start a dropshipping business in 2023? Based on these statistics dropshippers can't be ignored and dropshipping business is still worth it.
So the Question Is, Why Is It Worth To Starting A Dropshipping Business In 2023?
Internet penetration increased
Increasing purchasing power in developing regions
high mobile phone usage
automated management solutions
favorable cost of products
convenient online payment processing
How Can One Get Into The Dropshipping Business?
Dropshipping is a low-risk business model. If you have no industry experience, you can enter the shipping business directly, but the premise is that you should find a trustworthy best dropshipping supplier who will assist you in handling the delivery, packaging, and transportation of your orders. In the process, you need to do research with a few mouse clicks.
If you want to know the list of the best dropshipping suppliers or companies in 2023, don't forget to check this article later here. This includes what can help you make the right decisions and make it easier to find potential partners for your dropshipping business.
Also, if you want to know in detail how the dropshipping business model works? How to start a dropshipping business? Or want a step-by-step guide to building a successful online drop shipping business? So don't forget to check this article here later.
What Are Some Useful Tips? To Start A Dropshipping Business And Make A Quick Profit?
In the e-commerce industry, dropshipping is widely used, and the number of drop shippers used by some of the larger shopping websites is usually 2,300 or even more than 1,000.
Most people think that selling online is easy cash. But if you want to earn $10,000 per month doing almost anything, then as always the right answer is hard and smart work.
Some Useful Tips Before Starting Dropshipping:
I recommend you study a lot about dropshipping approach first and read and research the main topics as follows:
1: Learn how to find a profitable dropship niche.
2: How to set up your dropship selling platform.
3: Which suppliers are the best and how do get approval from them?
4: How to optimize your platform for the best conversions.
5: How to quickly validate your marketing for sales.
6: What key statistics to measure to increase business and sales?
7: Finally, learn how to scale and automate your dropship business.
Finding a niche market (best dropshipping country) This is the most important step. And to find the best product for that place. There are certain criteria like price, margin potential, competitiveness, if it is popular on competitors' sites, etc.
Secondly, finding the best and most reliable dropshipping suppliers is important and one of the mainstays of running a successful dropshipping business. If you partner with the wrong supplier, you can ruin your dropshipping business. So it is important that you do not rush on this step.
Building your dropshipping store on the best eCommerce platform is also an important step in your dropshipping because, in dropshipping business, you are not in control of many things like product quality and returns can be a deterrent.
If you supply your own products (they must be MAP suppliers) either from a third-party marketplace, a landing page such as Instapage, or your website created by WordPress, Bigcommerce, Shopify, WooCommerce, or others.
What Is The Strategy For Increasing Leads For New Dropship Entrepreneurs?
After completing all the basic steps to start a dropshipping business, you need to know the strategy of increasing leads as a drop shipper like how to promote your products on Facebook, Instagram, and Google Ads, because most of your orders are from here Will.
1. Pay Attention to Order Fulfillment:
You may start getting orders, but if you don't fulfill them fast and stay connected with people, you'll lose those orders pretty soon. So, focus on order fulfillment as this is how you are going to make the most of the sale. This will also lead to recurring orders in the future.
2. Never Forget Quality:
However, quality doesn't just apply to your products. This also applies to your service. Providing customers with high-quality products and services is an enduring truth of your dropshipping business.
4. Find A Supplier With Good Drop-Shipping Benefits:
Cooperating with excellent suppliers allows you to get today's dropshipping niche products, fast logistics, and favorable prices.
5. Be Active Daily:
Learn to be persistent even when you fail. You can fail. The best products may not be sold. So, just be in the game. If you stay in the game, you can learn to grow consistently.
Here are some more important tips for increasing leads as a new dropship entrepreneur which include:
7. Create an Amazing Offer for Your Customers
8. Focus on Mastering Marketing Strategy
9. Avoid Underestimating Your Products
10. Automate Much of Your Business
11. Make Sure Your Website Is Presentable
12. Provide Exceptional Customer Service
13. Order product samples first
14. Build a Trustworthy Brand
15. Focus on Holidays Like Black Friday
16. Create High-Quality Custom Content
Would It Be Possible For One Person To Run A Dropshipping Business?
A drop-ship business can be run very well by one person as you do not have to go through the hassle of managing physical stock.
How much you can handle in a dropshipping business depends on the type of products you sell and the systems you have in place to manage it: If the products are easy to use then you will have to deal with less customer support which is one of the hurdles for a small business.
Once you deal with 5+ suppliers and get more than 10 orders per day, it is a pain to manage. If you don't have any automation, you will have to use a lot of emails, reminder tools, etc. just to track what you ordered, and what you paid, did you update the customer with the tracking number has done. delay in shipping etc.
Having an automated system for support is the key to saving a lot of time and hassle. And nowadays with many tools to help you manage your drop-ship business, you can make blogging on eBay and eCommerce easy.
Up to a certain scale of business, you can manage it yourself, I suggest you lay the foundation from day one so that you can develop yourself smoothly.
What Is The Best Place For Dropshipping Suppliers For 2023?
Here's a list of the Best Dropshipping Companies to Find Good Products with the Best Dropshipping Suppliers for Your Successful Dropshipping Business.
1. SaleHoo.
2. AliDropship.
4. Spocket.
5. Printful.
6. Inventory Source.
7. Worldwide Brands.
8. Dropified
9. Dropship. me
10. Wholesale2B
If you want to know in detail about (Dropshipping Suppliers USA) or a list of the best dropshipping suppliers or companies in 2022, don't forget to check out this article. Which will help you make the right decision and make it easier to find potential partners for your dropshipping business.
FAQ About Dropshipping
Can you still make money from drop shipping in 2023?

Yes. Dropshipping is still profitable in 2023 due to changes in customer behavior following COVID-19, eCommerce online sales growth, and the number of eCommerce activities taking place around the world. It is not only profitable but also thriving! E-commerce and dropshipping profits exceed $4 billion, a 7% year-over-year increase over the past 10 years.
Does Dropshipping Require a Qualification?

Running a dropshipping business does not require qualifications.  dropshipping is not a job, it is a business. But you need some special business knowledge and also you should be a good marketer and advertising manager.
How do I dropship on Amazon for no money?

1. Identify your product and link it with your chosen supplier.
2. List your product on Amazon Dropshipping and start promoting the product.
3. The customer places an order on you (the seller).
4. After that, you forward the customer's order to the supplier.
Is AliExpress Dropshipping Center Free for 2023?

Yes, AliExpress Dropshipping Center is free to use. And it's a great option for a newbie who doesn't want to spend money on dropshipping. And want to start your own dropshipping business.
How can I reach AliExpress dropshipping center?

1. Sign up for the Aliexpress Dropshipping Center,
2. Then go to your Aliexpress profile, and you will find it in the Menu tab at the top of your profile. Or, you can access it by signing in to AliExpress.
3. After signing in, you will be immediately directed to the dashboard.
How do I start a dropshipping business on the Shopify platform?

1. Create an account on Shopify.
2. Then look for a dropshipping app to find and add the products you want to sell.
3. Set up your store and design it to give your brand a better look and feel.
4. After that, you need to add a domain name.
5. Set up the final payment and choose a plan for Shopify to get started.
Conclusion:
Hope this guide has given you all the information about dropshipping, such as what is the meaning of dropshipping, and what are the qualifications required in this business. And how to start a business.

And the person who wants to start dropshipping, I wish you all the very best for your future successful dropshipping business.

We have a few more articles on dropshipping that will help you succeed in dropshipping. You must read those articles for specific information. This will help you make the right decision and make it easier for you to find potential partners for your dropshipping business

And, if you don't get the specific information, comment below, we will create a new article from your question!

If you know someone who might benefit from this article? Click the share button to send them this page.

Hope you are helping them, and helping us by promoting our website!

Have a nice day! 🙂🙂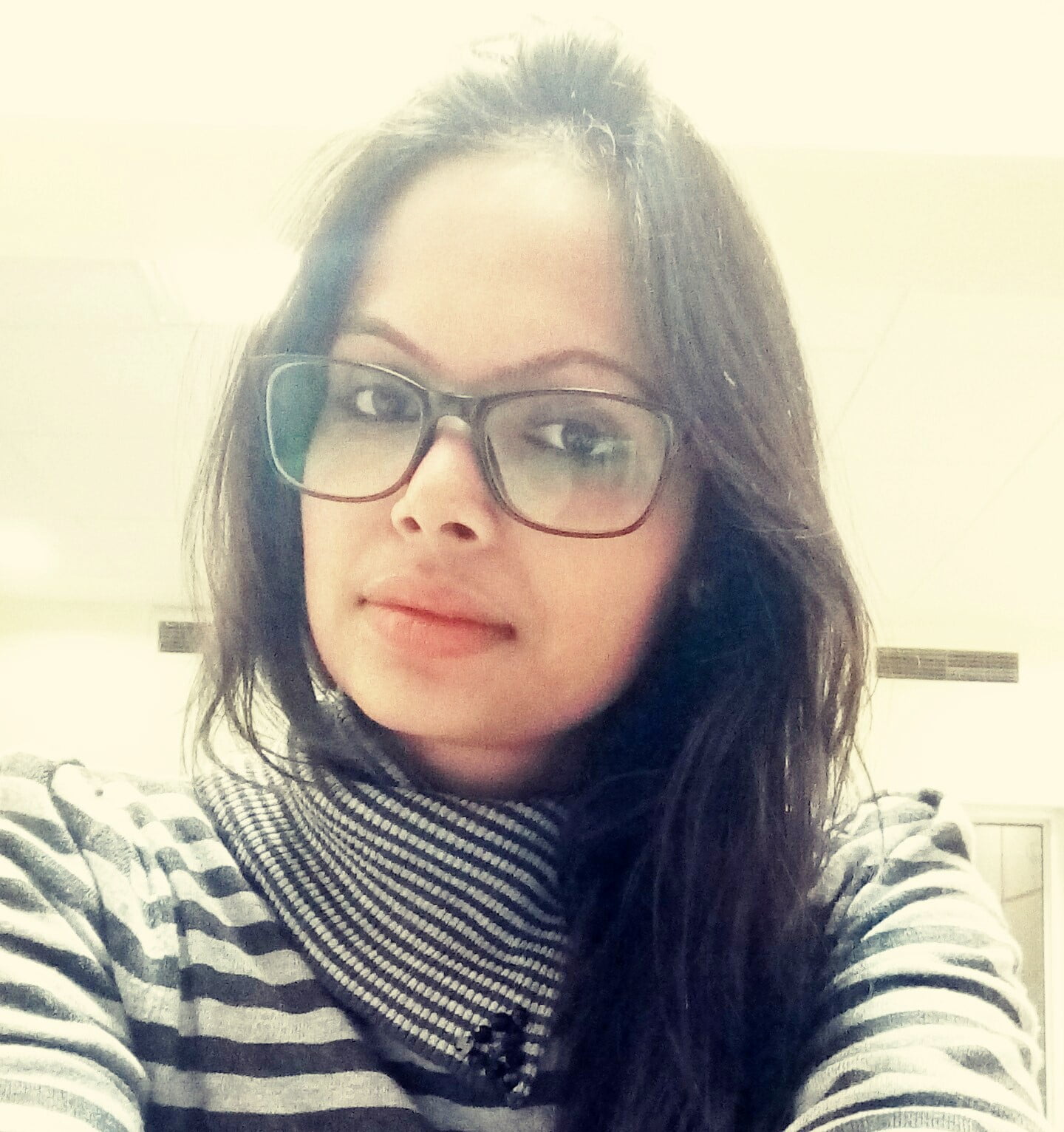 Hey, I am a fashion designer by profession and a blogger by passion, I regularly do extensive research on all things online and I am passionate about spreading my knowledge and supporting people in their online business journey. During my spare time, I like to travel to hilly places and further improve my skills by learning various things.