Which is the best dropshipping eCommerce platform for someone who may be depending on what they want from a platform? Keeping those things in mind, in this article, I will cover all these aspects and every drawback of all dropshipping eCommerce platforms and we hope this guide helps you to find the best eCommerce platform that best suits your dropshipping needs.
The popularity of dropshipping businesses has prompted many top eCommerce platforms to adopt it. Although drop shipping sounds easy based on the content available on the internet, it is not as easy as many people tell you.
There are many technical hurdles associated with dropshipping business and if you don't fix them first, you are less likely to be successful on this path. It may seem like I'm discouraging you from going down this path, but, honestly, I'm just explaining what obstacles you will face and how to prepare for them.
The first thing that you should do is choose the right eCommerce platform for your dropshipping business. Although eCommerce and drop shippers use the same type of eCommerce platform businesses are synonymous in nature.
But some differences drop shippers need to know before starting their business such as ease of access, prices, and most importantly the support these stores offer.
Key Factors To Choose An eCommerce Platform For Dropshipping
For drop shipping you are not in control of many things like the quality of the product and returns can be a hindrance. So when you decide on an e-commerce platform for dropshipping businesses, you need to be on the lookout for these features.
Furthermore, choosing the best eCommerce platform for dropshipping businesses should set the criteria for you to compare these top eCommerce platforms. which consists of:
The eCommerce platform must support multiple or all dropshipping plugins.
A platform should be able to sync with the list of suppliers.
The platform should be efficient and provides 24/7 support.
The dropshipping eCommerce platform should be easy to use and have almost free dropshipping supplier integration.
The e-commerce platform should make management easy and help you grow your dropshipping business.
Another important thing that often comes up during discussions is that one should buy a self-hosted or hosted eCommerce platform to start their online business. The answer is quite simple:
If you are not so technical and can afford it, then go with a hosted eCommerce platform. And, if you are technical then go with a self-hosted eCommerce platform as it gives more freedom.
Read this article where we have explained in detail about Hosted vs Self-Hosted eCommerce Platforms
List of The Best E-commerce Platforms For Dropshipping In 2023:
Let us get the details to discover the best eCommerce platform for dropshipping who want to start a dropshipping business in 2023. The comparison below focuses on each platform's ease of use, user support, features, and price.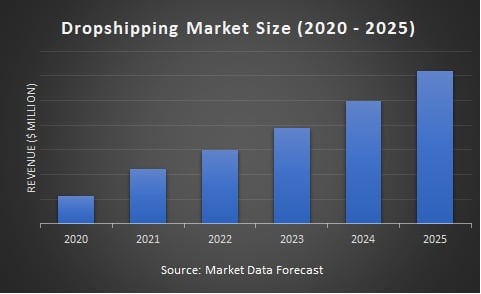 1.) WooCommerce:
WooCommerce is the most widely used eCommerce platform worldwide and (works best for dropshipping on WordPress sites) This is different from other eCommerce platforms, you really need an existing website to be able to use it. To be more specific, the website must be built with WordPress. It has a market share of around 30% percent of the total eCommerce stores.
WooCommerce Easy to use: WooCommerce comes with a simple GUI interface that any novice can understand. It is built on WordPress, which allows users to add many add-ons for free. Users can easily install WooCommerce on WordPress and start their business with just a few clicks, which makes it a perfect platform for non-technical users as well.
WooCommerce Support: WooCommerce has an extensive community of designers and developers, who are actively working to promote the platform. Users can easily find a ton of material on the internet on setting up and supporting this platform.
Websites hosted on it: Since it hosts millions of stores online, you can easily find many famous e-commerce websites using it as an eCommerce platform. Some of them are Singer, Weber Grylls, Ripley Believe It or Not, and All Black.
WooCommerce Pricing:
However, WooCommerce is completely free if you already have a WordPress site then it is a plugin of WordPress and users can easily install it as a plugin without paying anything.
And for the drop shipping business users can install dropshipping plugins for it with just one click, which costs less than $100/year. Choosing WooCommerce for Dropshipping Can Be Affordable Price,
Another benefit of choosing WooCommerce That is, the combination of WordPress + WooCommerce gives you a lot of room to design and customize your store.
1. Buy the best and cheapest web hosting subscription. You can choose from standard hosting options or you can choose one that is specifically for WooCommerce. We recommended choosing the Bluehost WooCommerce plan that is good for both your WordPress site and your dropshipping business.
2. Go to your new WordPress site, select "Plugins" from the main menu, select "Add New" under "Plugins" and search for WooCommerce from there.
3. Install WooCommerce. You now have an online store.
4. To convert your online store into a dropshipping store you need/obtain a dropshipping plugin.
WooCommerce describes itself as an open-source commerce solution (self-hosted) built on WordPress. So you need to have hosting and a WordPress site to use it. And it is the ideal solution for small businesses with WordPress development resources as it will be easy to customize.
Bluehost's Starter WooCommerce plan fully customizes your online store ($6.95/month), and includes a pre-installed storefront theme, 100GB of SSD storage, and a free two-hour setup call with a WooCommerce expert. That's why you'll have all the support you need to keep your store looking professional.
Support: Bluehost's customer service options include 24/7 phone, email tickets, and live chat support.
Overall, Woocommerce is one of the best eCommerce platforms for those who want to make it easy to start their online retail business, whether for physical products or also for digital ones.
And the web hosting platform deal provided by Bluehost makes it incredibly simple to get started on WooCommerce.
2.) BigCommerce: (Dropshipping Platform)
BigCommerce is a hosted eCommerce platform. It has a decent share in the eCommerce platform market and claims to host over 150,000 websites, both large and small.
As a hosted eCommerce platform compared to Shopify, BigCommerce is more affordable as it charges no transaction fees and offers unlimited staff accounts, among other key features.
BigCommerce is easy to use. You can set up your account and get started with it easily. And it is also more suitable for those who already have some knowledge about coding or running an online store or website.
On the BigCommerce platform, most of the themes are free and you can easily customize the layout as per your requirement. Plus they offer the same support as Shopify, including email, chat, phone, and forums.
Websites hosted on: BigCommerce hosts the eCommerce stores of many top companies including Toyota, Maruchi Sports, and Nine Line Apparel. Dropshipping apps that work with BigCommerce include, for example, Printful and Spocket, etc., which have some very good partners.
BigCommerce Price plans: BigCommerce's cheapest plan, Standard, costs $29.95/month, which is the same as Shopify's cheapest plan. However, it's important to be aware of the fact that the Standard plan only allows you to make $50,000 in sales in a 12-month period.
BigCommerce also has two other plans as part of its Essentials portfolio that allow people to do dropshipping, those plans are called Plus and Pro. With Plus you can make $180,000 in sales in 12 months and with Pro, you can make $400,000 in sales over a 12-month period.
(New users get a free 15-day trial. Try BigCommerce for free.)
Also, there are two plans where you can avail 10% discount if you pay one year in advance. which consists of the Plus-Plan costs $79.95/month and the Pro Plan cost $299.95/month.
3.) Shopify: (Dropshipping Platform)
Shopify is also the most popular platform for dropshipping, with a market share of around 18%. However, it is a hosted platform. They officially acquired Oberlo, a dropshipping plugin that makes product importing and order fulfillment a painless process.
The Shopify platform makes it easy to quickly build and improve an online store. Here you can add unlimited product options + They provide multiple choices of payment methods and you have multiple options to connect with multiple Shopify dropshipping suppliers.
It is easy to change the products listed in your store and their pricing etc. Plus, their pricing is reasonable and there is no selling limit on any of the plans. Shopify offers 24/7 email, chat support, and phone, and has its own official forum where users can ask for help.
Hosted Websites: Shopify hosts most of the top dropshipping stores. Like UgMonk, Flat Spot, Pipcorn, etc.
Shopify Pricing:
Shopify starts at $29/month and the most expensive usually costs $299/month. There are also other plans called Shopify-lite that make it possible to do eCommerce on an existing website. The cost of using the Lite plan is $9/month.
It gets even cheaper if you pay in advance for a year or two: you get 10% off for an annual subscription and 10% off for a biennial subscription. A 10% discount is available. . You get 20% off.
What Are The Disadvantages Of Choosing Shopify?
Users should be aware that Shopify charges additional transaction fees for in-store purchases built with its platform. According to Shopify's website, the additional fee is 2.9% + 30 cents for each sale on the $29/month plan and decreases if you choose the more expensive plan.
Start a 14-Day Free Trial with Shopify
4.) Magento: (Dropshipping Platform)
Magento is also a popular eCommerce platform in the world. But may not be suitable for beginners due to its complexity. Magento is a developer-friendly e-commerce platform and requires at least basic programming knowledge.
Magento is an advanced e-commerce platform with a user-friendly design. But they will need help resolving errors or updating Magento. Therefore, I would not recommend it for complete beginners.
However, Magento is a widely used platform. This is an official forum where Magento executives, developers, and designers are available to help newcomers.
In addition, it has several off-site channels such as Youtube channels, blogs, and forums where users can get help if they run into obstacles while developing their dropshipping store. Magento also provides several plugins for drop shippers.
Pricing Of Magento Platform:
Magento is a completely free eCommerce platform and anyone can launch it with a little help. And they host thousands of top eCommerce websites. Retailers and manufacturers such as Selco BW, Dufry, and JCB use it to run their businesses.
5.) Wix: (Dropshipping Platform)
If you're looking for a quick and easy way to do dropshipping, it might be worth testing whether Wix might be the best option for you. This is because Wix's platform is extremely easy to use and because it works, with a rapidly improving Modalyst-app.
Modalyst is a slightly lesser-known dropshipping app, but it appears to be, for example, great for finding products in geographic locations where some other dropshipping apps may not be able to find products. And just recently, Modalyst announced that the app now also works with AliExpress, which makes the app even better.
The downside of using Wix is ​​that the platform doesn't allow you to customize your store. while Shopify and BigCommerce do.
Pricing Of Wix Platform:
Regular prices for Wix's eCommerce plans start at $23/month and it's possible to test a limited edition of the platform for free. Try Wix for free.
If you have previously used a "website builder" to build a website and are now looking for a dropshipping platform similar to theirs, Wix is ​​probably your best option.
6.) Shift4Shop: (Dropshipping Platform)
Shift4Shop is known as "3dcart", and their dropshipping plan is still called "3dcart Dropshipping". And the good thing is that US-based eCommerce entrepreneurs (Dropshipping Suppliers USA) should be happy to know that Shift4Shop now offers them a free eCommerce plan. It is a Solid Choice for the Small Dropshipping Business
If you want to get into drop shipping to generate some extra income, it might be worth testing Shift4Shop and seeing if you like it. This is because Shift4Shop actually has a dedicated dropshipping plan which is very affordable. But its downside is that it only allows you to make $10,000 in annual sales before upgrading to another Shift4Shop plan.
sShift4Shops' dropshipping plan is a bit limited, but it also has some great features. These include, for example, the choice of Dropship products from AliExpress and the fact that Shift4Shop does not charge additional transaction fees. Get started with Shift4Shop.
7.) Spocket: (Dropshipping Platform)
Spocket is a groundbreaking eCommerce dropshipping platform designed for eCommerce store owners who primarily focus on dropshipping. But Spocket is not a standalone platform; It will integrate with WooCommerce, BigCommerce, and Shopify stores.
With a range of built-in features, the Spocket is incredibly user-friendly and easy to use. In addition, there are forums where you can find information about other products and provide 24/7 support.
Spocket prices start at $19 per month. There is no free version. Websites used on Spocket include berlioza.com and baybbrand.com.
What Are The Biggest Disadvantages Of A Dropshipping Business?
With a dropshipping business, the profit margin on the products can be really low, as the barrier of entry to doing dropshipping is almost non-existent. So you can try to overcome this problem by finding unique/new products to sell. And another problem with dropshipping is that the quality of the products readily available for dropshipping is not always good which can be both an ethical and financial problem.
However, it is possible to try to address the quality issue by focusing on finding the best dropshipping suppliers who have a good reputation and whose products have received good reviews.
What Is The Best Place For Dropshipping Suppliers?
Here's a List of the Best Dropshipping Companies to Find Good Products with the Best Dropshipping Suppliers for Your Successful Dropshipping Business
1. SaleHoo.
2. AliDropship.
4. Spocket.
5. Printful.
6. Inventory Source.
7. Worldwide Brands.
8. Dropified
9. Dropship. me
10. Wholesale2B
If you want to know the complete details mentioned above of all drop shipping companies then you must read this article.
Important Questions And Answers.
Conclusion:
Did this guide help you decide which eCommerce platform is best for your dropshipping business? If so or if not! leave a comment below.

And if you know anyone who might benefit from this article? Click the share button to send them this page.

Hope you are helping them, and helping us by promoting our website!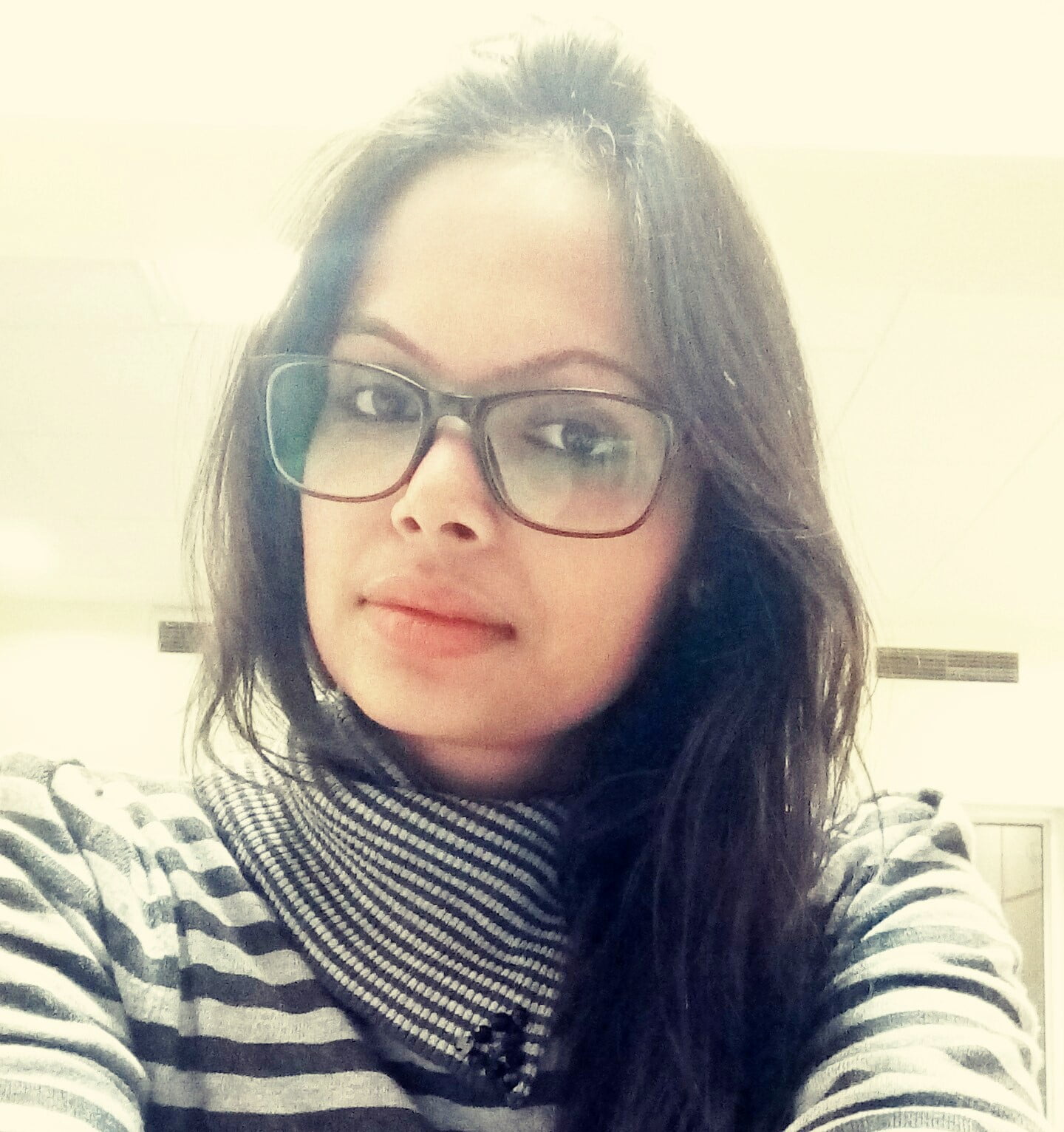 Hey, I am a fashion designer by profession and a blogger by passion, I regularly do extensive research on all things online and I am passionate about spreading my knowledge and supporting people in their online business journey. During my spare time, I like to travel to hilly places and further improve my skills by learning various things.