So do you want to create a website with Wix? Well, here I will guide you step by step on how to create an eCommerce website on the Wix platform. By following these steps, you can make your website live in minutes without any technical knowledge.
Wix's eCommerce platform makes it easy for you to create a simple and functional eCommerce website at any time without the website builder's code or technical knowledge.
With the right tools and systems, building a website from scratch is easier than ever. In this way, neither you will need coding knowledge, nor will you need to appoint a web developer. In fact, to create a website you need a good internet connection and an hour or two.
Before getting started, let's learn through a brief introduction why Wix can be a good choice for your website.
A Quick Introduction Of Wix: Why Wix Platform Good For Your Website?
At Wix, you'll be able to manage end-to-end completeness, accept commission-free payments, and set custom shipping rules worldwide. This means you will get all the facilities needed to start selling online on this platform.
Also, the Wix platform allows dropshipping and multi-channel sales as well as sales on social platforms. like Facebook, Instagram, etc. So if you want to completely customize your storefront, shopping carts, and product galleries, choose Wix.
Here you are able to set a customer wish list, related product gallery, mini-cart, and quick add-to-cart button. And you can add coupons, and promo codes to Wix to speed up the checkout process, and create accounts with your customers' billing and shipping details.
Wix is ​​a solid website builder option for those who prefer a simpler, more "hands-off" website creation experience. You can choose from over 500 customizations, customizations, and eye-catching templates. On Wix, you can easily create a website using its (ADI) artificial design intelligence tool.
For the eCommerce platform, Wix includes everything you need to sell certain products. Wix is ​​a fully hosted solution that takes full care of hosting, security, and maintenance of your website.
If you have any problems, Wix has a well-organized Knowledge Base that will help you get started. You can also call a support team on the phone with a support ticket or chat on the phone.
Create An eCommerce Website On Wix: A Step-By-Step Guide
If you are a beginner and want to know how to create a Wix website from scratch then follow along with me in these steps to build your own eCommerce site in under a minute. Ok, now let's start we will use Wix as the first example.
Step # 1: Sign-Up Wix Account
First, click on Wix, and open the website in a new tab to create an account. Click on the Get Star button
The sign-up process. It is very simple. Just need an email address and password to continue. On Wix, all e-commerce plans come with a free SSL certificate, online payment, unlimited bandwidth, and even a free domain for a year.
Also, the good thing is that Wix offers a 14-day money-back guarantee. If for some reason you are not satisfied with the plan of your choice, you can switch or opt out of the plans within two weeks.
Step- 2: Select The Design Option To Create An eCommerce Website
When you complete the sign-up, then here you get two different options for making a website (Wix ADI and Wix Editor).
Both options are good. You can use anyone to continue, it depends on your choice. so here I will guide you on how to create an eCommerce website step by step in both options.
Create Website On (Wix ADI)
For beginners, the best option would be to take advantage of AI. Because ADI builds your eCommerce website based on the answers given by you. See the image and read carefully the details below for a better understanding.
If you use ADI, you will answer all the questions on your eCommerce website, For example, ADI will ask you to select the type of eCommerce site which you want to create.
Such as a furniture shop, jewelry store, online clothing store, etc., and also choose your features (eg Instagram feed, live chat, membership form, etc.) After completing this process, then ADI will ask you to choose a theme and choose a template. like image then confirms your business name. Then ADI automatically designs your website using Artificial Intelligence in minutes.
The best thing is that with Wix ADI if you select this option you will be able to make changes later using the Wix editor as well.
This option just takes more than five minutes, And the platform automatically creates an eCommerce site for you.
Create Website On (Wix Editor)
The Wix editor is also easy and straightforward. But it's taking a bit more time-consuming.
On the Wix editor option, you start with a template and create it on your own.
1) First click on the Wix Editor button, and a new page will open here which will have many eCommerce templates.
2) Select the template of the website based on your business. After this click on Edit to site button
3) Here you can edit any page, and design of your website by making changes based on your business requirement.
For example, if you want to change the content of your website, just select the text and enter your text. And to change the image of the website, click on the image, choose another image then add an image with drag and drop.
4) Choose the mobile view option Set your entire website to be mobile-friendly too.
By the same process, you can change all the elements of the pages of your website. Once you have made all the changes to your website, save it.
Step – 3: Set Up Your eCommerce Store
Then your next step will be to functionally set up your eCommerce website, those elements that will allow your product to sell online,
See the below-mentioned details of all elements for more clarification
Add Products In Your Wix Store:
Go to the "Store Products" …. section of your dashboard on the left side of the screen. ….. Then click "+ New Product" at the top right corner of the screen.
After that from here, you will be able to give the name of your product, write a product description, set the price of your product, and add it to the best-selling product collection as well as you can add videos and images of the product.
In addition, you will be able to control inventory tracking, color options, and product size options
Here Wix lets you add an additional product ribbon-like (New Arrival), and mark the products as ("on-sale"). ​creates a section for the return policy, and care instructions, and manages the tex settings.
Set Shipping & Delivery Option:
Here you will manage your shipping rules. And confirm in which areas you are shipping and how those rates are calculated.
For example, here in this article I have set up free shipping in the UK and have chosen a flat rate set for international orders.
If you only want to sell your product in Canada or Australia, you uncheck the International toggle box on the right side of the screen and add a new region for Canada or Australia.
You must be flexible with your shipping rates. As such you can offer free shipping to customers who spend a certain amount per order.
You can charge shipping by weight based on total orders, or USPS-calculated rates. You can manage handling rates and give your customers the option to pick up orders in-store for certain areas.
Set Payment Methods:
You must determine your accepted payment methods before making a payment. Which is easy to do with Wix's integrated payment processing system.
To get paid, you will set your accepted payment methods. This is easy to do with Wix's integrated payment processing system.
For example, in this article, I selected the integrated processor as well as PayPal.
It gives you the ability to accept all major credit cards such as Visa, American Express, Discover, MasterCard, UnionPay, JCB, and Maestro.
Step -4: Connect to Your Domain Name:
Hope all the above steps are done easily, then connect your domain name before publishing an eCommerce site.
Go to the "Settings" menu on the left side of your dashboard and click on "Domain".
Here you will get two options, the first option is to buy a new domain name, and the other is to add the domain name you already have.
If you want to know what is a domain name? Go to this article which explained the domain name in detail.
Step # 5: Publish Your Free E-Commerce Website
Hope you have completed the entire process, as mentioned above, you can now publish your site. To do this, you must have a joined domain, which is already mentioned in step # 4.
I want to remind you again of these important points, You can publish your site on a free plan, but technically the website will not be with your custom URL, even without a payment plan your website will not have any of the eCommerce capabilities.
So you should be on the paid Wix plan, finalize your membership plan before proceeding.
Upgrade your site with a premium plan on Wix:
Go to the "Upgrade" menu on the left side of your dashboard and click on "Get yearly Unlimited".
Select "Business and Ecommerce"
Here I want to clarify that, not all website plans have the ability to sell online. So you choose a plan based on the size of your business and website. If you have a limited number of products to sell, then basic business or business unlimited plans would be fine for your business.
If you have big websites and businesses, then you should go with a business VIP plan or possibly an enterprise solution.
Click the publish button in the top right corner of your editor to go live on the site.
I have shown you everything and explained in detail how you can easily create an eCommerce website on Wix. if you go that route. and anyone can create an eCommerce website with Wix
Tips For Creating The Best eCommerce Website On Wix
here I will give some tips to make your site successful, you all keep in mind those points while building an eCommerce site.
Website Keep it Simple:
On your eCommerce website, all the elements like your theme, homepage, product, an internal page, etc. Should be simple.
The simplicity of the website increases the likelihood of visitors shopping.
Try to uncover a maximum of 4 to 6 of your most popular products, You can also take your all-time best seller and include a huge picture of it with the CTA above the fold.
Contact Page:
On your eCommerce site, the contact page should be simple.
All details should include your phone number, address, email address, and a contact form so that people can access it easily.
Ensure that the contact form goes to an actively monitored email account. In this way, you can react faster to customer inquiries.
Page About Us:
Make sure that all the important things on your website should be clearly written about us on the page so that your target customers are motivated to engage with your mission.
This is the best way to share something exciting with your website visitors. like you donate 10% of all sales to save the planet. Or maybe you are a certified B corporation that only takes inventory from permanent vendors.
Product Name:
Make sure your product name should be correct and exciting.
A simple name for your good product will generate tons of sales But a wrong name can destroy your sales
If you do not have a lot of experience with product names, you should continue with names that are clear without being creative.
Details of Products:
On your eCommerce site, all products must have clear and unique product descriptions. Ensure a one- or two-paragraph pitch for your products.
Explain clearly how your product solves problems and what features make it possible.
Not every product can solve problems. Clothes are a perfect example of this.
If you are selling a fashionable T-shirt, make sure that consumers feel confident buying them,
Improve their product recognition, and change their appearance, In this case, the description should be less about the product itself and more about how the item makes the buyer feel.
Product Photos:
On your eCommerce website, most important all your products should be very clear with high resolution, these pictures are really worth 1,000 words. You cannot rely solely on details to sell your products.
Try to hire a professional photographer to shoot your products. And capture products from every angle.
For example, if you are selling a shirt, take pictures of a shirt with the person wearing that shirt, as opposed to laying flat on a table.
If you are selling hiking shoes, show someone wearing them on a hiking trail.
If you are selling a bed sheet, take a picture of the sheet on the actual bed.
Add videos of your products. It is perfect for products that require any type of display, which is not possible to be shown in photos alone
FAQ:
Why is Wix good for beginners?

Wix is ​​an easy-to-use, all-in-one website builder designed to help anyone without technical or coding knowledge build great websites. and gives you ultimate control over your site, from design to security
Is Wix really available for free in 2023?

Yes, Wix is ​​available for free and you can use it for as long as you want. But if you need the professional features on Wix, you'll have to choose one of their premium plans ranging from "Combo" to "Business VIP."
Is Wix slower than WordPress?

Wix is ​​an easy-to-use site builder with a flexible design, ideal for portfolio-type websites. But not recommended for large sites as the editor becomes slow with too many pages. Whereas WordPress allows you to create very large websites
What are the disadvantages of Wix?

1. Templates are not interchangeable.
2. The free plan forces Wix branding.
3. Tracking and analytics require a paid plan.
4. Your site is not transferable.
5. Premium plans are single-site only.
The Conclusion:
Here I have explained everything about how to create an eCommerce website on Wix
Anyone can create an e-commerce website on Wix in less than 10 minutes if they Follow all the step-by-step instructions described in this article, using the Best e-commerce website builder. Even you do not need to gain code knowledge or get any technical experience through this process.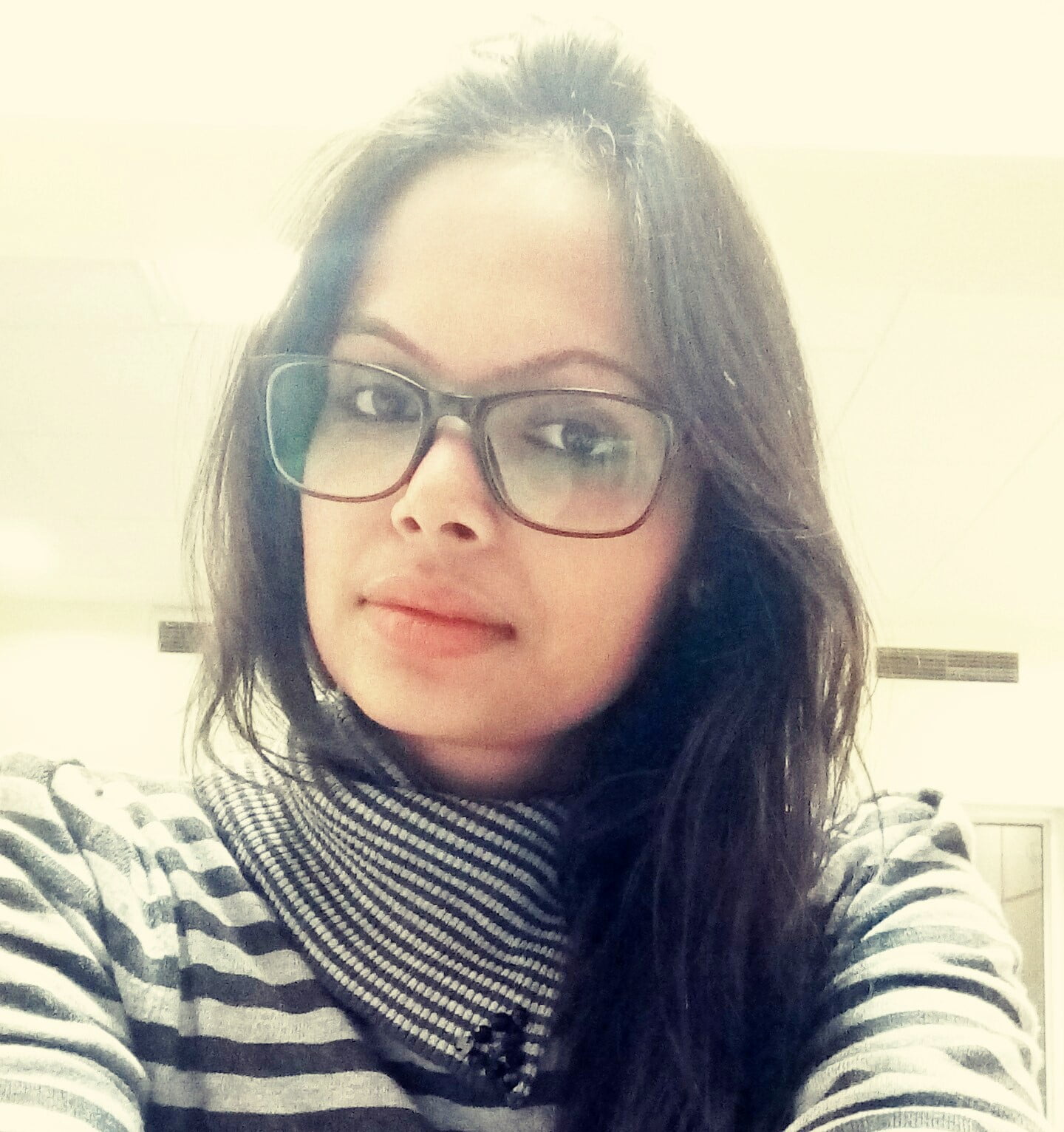 Hey, I am a fashion designer by profession and a blogger by passion, I regularly do extensive research on all things online and I am passionate about spreading my knowledge and supporting people in their online business journey. During my spare time, I like to travel to hilly places and further improve my skills by learning various things.