If you want to know everything about Shopify such as how Shopify works with Amazon, eBay, and Facebook ?, how can I list my Shopify products on Amazon ?, How to Sell on Facebook with Shopify Lite, and How does Shopify shipping work? How to Start Dropshipping with Shopify? What is the Shopify Buy button? And how does the Shopify Buy button work? Then you are at the right place. Here I will explain in detail all these topics and the best e-commerce platforms for online stores in 2023.
How Does Shopify Work With Amazon?
Shopify's integration with Amazon makes it easy for you to list your products. using one of the world's largest market environments so that you can gain access to the next level as a growing brand…Adding Amazon as an integration of the Shopify experience, Shopify is ultimately free.
But you have to pay for your Amazon seller account. To get started, you need to visit Amazon services. Here you have to create a professional seller account with Amazon Merchant Program.
To become a professional seller, you have to pay a fee of $ 39.99 per month. There is also a small referral fee to deal with, but its cost will depend on your product category.
After getting a seller account you can find out which product you have that fits in the Amazon "Accepted Categories" section. You need the approval to sell products to ensure that you apply as soon as possible. You will be able to start selling only after receiving the application.
Then you can also add your Amazon nifty channel to your Shopify store, which will have accounts from ready and accepted professional vendors.
For this, you need to go to the admin page of Shopify and click on the "+" button next to the option for your sales channels. Then from there, click on the "Amazon by Shopify" section, and choose "Add Channel".
Your personal online store will help your business gain more control over how to engage with customers. Sales on Amazon can help your business reach new customers who are not even remotely familiar with your company.
How To Create An Amazon List For Your Shopify Store Products?
There are a few more things you should know before you start selling with Amazon using Shopify. Like you need to buy UPC for your products or not?
The UPC is a unique identifier for your item. If you do not provide UPC or ISBN from Amazon for your products, you will do nothing but error messages.
If you use the drop shipping method to resell someone else's products. Then you may already have access to the UPC that you can use. But if you have made the product yourself, you will have to buy UPC.
How Can I List My Shopify Products On Amazon?
View point-by-point descriptions of important Amazon listings for your product
If you are an Amazon-registered brand, then Amazon fulfills this requirement for you.
If you are not currently selling on Amazon with UPC, then you need to start making some product listings. After that, you can design and implement the best-selling product listings from your Shopify account.
If your product is made by another brand. You may also have to include some specific information shared by that brand.
For beginners, who don't know what to write, you can go to Amazon's search function to see if something similar has already been posted on Amazon.
For those who are selling a category on Amazon. You can claim existing product listings on your Shopify store, in the same vein if you want to start selling products on Amazon in unsupported categories, using Amazon Can do the listing.
Seamless integration between Amazon and Shopify will automatically sync your product and listings with Shopify via the order page.
If orders are placed on Amazon. They will be marked as such in your Shopify admin portal. So that you can see how well you are selling on different platforms.
But remember, you must fulfill orders received from any account through Shopify. If you do not, your order will continue to appear unresolved.
How Does Shopify Work With eBay?
According to experts, eBay has around 170 million buyers to appeal to worldwide. You can opt for Shopify and eBay integration to further your sales strategy.
When you start adding all products to your Shopify account on eBay. You must sync your product information to the available eBay sales channels to create a new eBay listing. Here you have to manually enter the same product information twice.
Shopify allows the inventory to be synced with all available sales channels. Remember, to sell products in this way through Shopify you will need a seller's account on eBay.
Shopify also provides some snapshot reports of which accounts are performing best from Amazon to eBay and beyond.
Along with other integration options available from Shopify, You need to click on the plus sign (+) under the sales channel option on Shopify's admin to select it as a sales option on eBay.
You should set specific prices for your eBay listings. That is different from other prices and manages your business policies on eBay within Shopify. You can communicate with your customers using eBay messaging features.
Manage all your eBay orders and inventory through the Shopify interface. And complete your orders directly from eBay in your Shopify Admin account. And you reclaim your revenue from eBay sales using your Shopify report.
You can also visit the Shopify App Store to learn more about eBay integration.
How To Sell On Facebook With Shopify Lite?
If you are looking for a new sales channel to help capture your audience and sell more products. So Shopify Lite offers a fully integrated Facebook store option.
Shopify Lite connects to an existing Facebook business account that you have already set up for your business. This system creates a shop tab for your social media campaign that comes with the Product Gallery Safe Shopping Cart. Shop-tab will be fully mobile-optimized for shopping.
The merger experience between Shopify Lite and Facebook Business simplifies your product management strategy by adding all the information on your product and any changes you make to the Facebook location.
This means you will not have to worry about pricing, availability, or updates on both product details and product image channels.
The user-friendly interface available with Shopify Lite is available in the collection as well as in Shopify. Saving this feature in Shopify changes everything in your Facebook account.
When your products are not available in stock, Shopify will automatically remove your item from your store. This will not disappoint your customers.
How To Setting Up Facebook Shop With Shopify?
If you want to add the Shopify store to Facebook feature in your online sales. So you can display the Facebook Shop option on Shopify products on your Facebook page.
When you set up your Facebook Shop solution. Facebook automatically creates a Shop section on your Facebook page, displaying your Shopify products.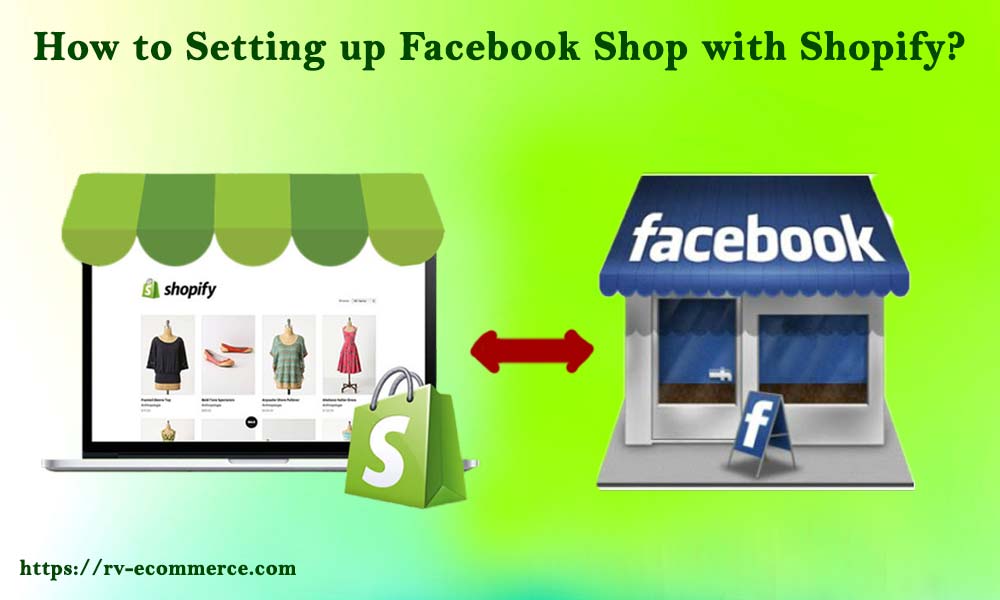 Also, you will be able to make changes to the list of your best-selling products, review your sales strategy, and check orders using Shopify. You should also have a complete understanding of the policies required for Facebook sales.
Before starting on Facebook, you need to make sure that your store meets the requirements listed for merchants on Facebook. And you will also need a Facebook page for business.
When you're ready, add your Facebook shop to your Shopify admin portal. Here Facebook will review whether this is appropriate. Once your shop is approved you can add collections and products to your Facebook page.
Set-Up Step By Step Facebook Shop With Shopify:
Facebook will allow your customers to purchase products automatically. Here are some more steps you can add to the Facebook Shop for the Shopify experience.
• Click the + button in the Sales Channel section of your Shopify Admin page. After that click on the "Add Sales Channel" option and then click on the Facebook option.
• Now to add the Facebook account, select the "Add Channel" option here that you want to add to your business. After that
• Click on the "Facebook Shop" option and go to Account Settings to add your account. If your Facebook is already logged in here. Then you will only be asked to confirm if you want to join that account.
• Now you will try to log in to Facebook, then Shopify will have to allow you to link to the Facebook page of your business.
After the entire process is complete. Facebook may take two days to review your entire store process, when you are approved you will receive an email alert.
Then you are ready to start selling directly with Facebook through Shopify.
How Does Shopify Shipping Work?
To sell the best physical products from online stores you need the plan to ship items to your customers.
Shopify allows you to use reliable sources such as DHL and UPS and calculate the correct rates for your customers. With the Shopify shipping feature, you can quickly process orders online and print valuable shipping labels, without having to worry about additional order-related issues.
This is one of the features that really make Shopify stand out compared to other eCommerce website builders.
The Shopify platform has some of the world's largest shipping carriers that help customers reduce their service costs. Each Shopify platform includes shipping features, you need to go to your settings page and click on the shipping option.
To get the most out of Shopify in your business, you can fill in all the details available to you. Once you connect your courier to Shopify, you will be able to start fulfilling orders for your customers.
How Does Shopify Dropshipping Work?
People op Shopify love using it as an online store-building solution, which is incredibly flexible. You do not need to follow all the tactics to sell. There are many different ways to sell products that appeal to you the most.
Dropshipping is a popular method of order fulfillment available in the market. Where you do not need to find a place to store and manage your products before you reach them.
Dropshipping business allows merchants to choose a supplier or someone else to complete the sales process for them in the e-commerce world.
You simply list the item that someone else has placed on your website. When a product is ordered, you send your details through the company you are leaving. Then that company will send the item to the customer.
Some tools available for CRM management eCommerce store building may offer drop shipping at this point. Fortunately, Shopify is one of them. Shopify provides you with several ways to skip credit card orders as part of your Shopify plan.
With Shopify Dropshipping, you can add digital and physical products from your website to drop shipping for services like Oberon. Oberon is a dedicated dropshipping app that works exclusively with the Shopify environment.
What Is A Shopify Buy Button?
With the help of the Shopify Buy button, users can be able to add eCommerce functionality to WordPress, Tumblr, Magneto, and other websites. All you need to do for this is embed a purchase button in your store.
The good thing about the Shopify Buy button is that it is customizable and suits any theme, as well as provides a shopping cart-safe checkout.
There are several ways to add the Shopify Buy button to the site, including:
1) Sidebar: You can start selling immediately and also know how your customers like to click the button and buy the product.
2) Landing page: Add an eCommerce option specifically designed for a certain offer or unique products.
3) In your content: Apply the purchased button directly to the top-performing content. And paste the generated code for the button in the blog. It will appear as a content part.
How Does The Shopify Buy Button Work?
With the Shopify Buy button, you can add products to your blog post or external website even without creating a full eCommerce website.
With the Shopify Buy button, customers can visit a separate online page to finalize their purchase, where it is easy to allow them to buy products and services to purchase anything. The purchase button is like giving customers a shortcut way to access their products.
You can also add a Shopify purchase button to your site or blog without purchasing an entire account from Shopify. With this, you will also be able to track orders.
A complete back-end system is not available with the Shopify button and Shopify Lite, but you will still be able to keep track of where and how you are selling online.
And you can also use the Shopify Buy button feature to create checkout links that are shareable with customers using external campaigns, such as you can use with your email marketing.
How Does Print On Demand Work With Shopify?
"Print on demand" is one of the advanced Shopify features available to users.
Shopify's "print on demand" is also similar to dropshipping business, similar to the way you are working with a third-party supplier. Similarly, with Print On Demand, you will also have to create a pricing plan with a supplier that customizes white-label products for you, such as bags and hats.
This is a good way for online businesses to add "print on demand" to their sales strategy.
The print-on-demand Shopify account works through an e-commerce solution add-on, which you can implement in your Shopify experience.
Printful: One of the most well-known Shopify apps for print-on-demand services. With Printful, you may be able to add your own features to the Unboxing Experience.
Printful's interface is user-friendly. In addition, it comes with the direct use of garment prints which are excellent for direct material printing. Cut and stitch printing, and embroidery. You can go beyond unique payment methods with product descriptions and stickers, package inserts, and more.
Lulu Express: it is another common print-on-demand option for Shopify account holders to ensure that business owners have all the tools necessary for printing distribution and for printing e-books.
The Shopify Lulu Express application is a unique other basic solution regarding all fabric and smartphone cases for printing on demand and focuses specifically on books.
Lulu Express comes with a downloadable template and transparent pricing calculator. But unfortunately, there is no built-in editor or free multi-day testing to test the system.
What Is Shopify Lite?
For those already running their website. But who wants to upgrade their website with even more sophisticated Shopify functionality? The Shopify Lite scheme is a solution for all of them.
For example, if you want to sell products for your company without creating an entire eCommerce store. Shopify Lite can work as one thing for you.
Shopify Lite allows users to sell their items on social media, and add existing blogs and more shopping carts. The plan is available at a very low cost and gives you access to all the standard Shopify you need. This means that Shopify Lite Basic is good for Shopify shopping cart features and social media sales,
It costs just $ 9 per month. And you can embed the shopping cart functionality into any existing website. whether it's Wix, Magneto, Squarespace, or something else entirely.
But remember that if you are selling offline with Shopify Lite, you cannot create an online store.
This means that there is no option to create your own website or fiddle with things like SEO (search engine optimization) or domain names with Shopify Lite. When you are selling at a tradeshow or pop-up store, you can use the application to reach the point of sale.
FAQ About Shopify:
How do I get cheap shipping on Shopify?

For a small eCommerce business, "How can I reduce my shipping costs?
Then follow these five important strategies. which can help you to create affordable shipping plans that work for your business.
1. Print your own shipping label to use the trade discount.
2. Reuse packaging from the order you received.
3. Use the shipping platform to use the trade discount.
4. Check USPS rates to reduce shipping costs.
5. Create shipping according to the price of the product.
6. Outsource your top sellers to a perfect partner.
What is Shopify and how does it work?

Shopify eCommerce may be one of the most well-known brands in the world. But not everyone knows well what it is and how it works.
At Shopify, you as the owner of your eCommerce business
Can create a website for stores. And use built-in shopping cart solutions to sell digital and physical products to customers around the world.
Shopify is the software you use to use the SaaS model – in other words, you subscribe to the service. There are many membership options. If you pay for one year at a time, you will benefit from a slightly lower cost.
How much is the shipping cost from Shopify?

Shopify Shipping is completely free to use. Shopify shipping is already built into your Shopify account, and you do not have to pay any additional monthly fees
But you will have to pay shipping rates and fees. Some shipping carriers, such as USPS and UPS, partner with Shopify and offer merchants some discounts on shipping rates.
Hope this article will help you if you know anyone who can benefit from this article. Click the share button to send them this page.
Have a nice day! 🙂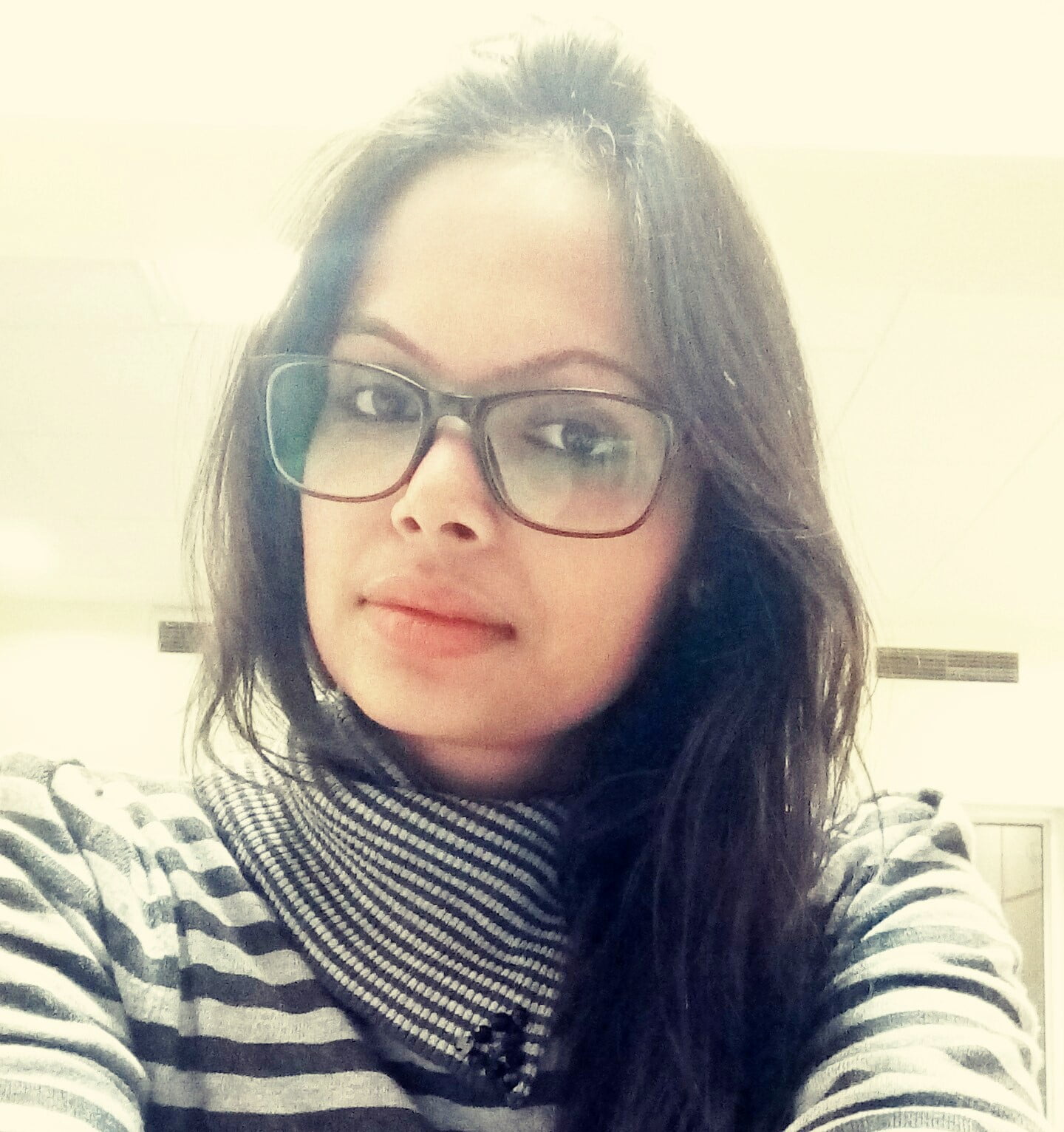 Hey, I am a fashion designer by profession and a blogger by passion, I regularly do extensive research on all things online and I am passionate about spreading my knowledge and supporting people in their online business journey. During my spare time, I like to travel to hilly places and further improve my skills by learning various things.