If you are planning to launch an eCommerce store, you may soon be faced with a dilemma: BigCommerce vs Shopify – Which should you choose? Because BigCommerce and Shopify are both great on their own, there are some differences that make either platform better suited for specific scenarios and types of users.
In this article, we'll compare BigCommerce vs Shopify face-to-face. Specifically, we'll focus on everything an eCommerce site owner needs to know so that you can examine their features, design options, cost, and ease of use to find the right option for your eCommerce store. are you excited?
let's start now!
However, both BigCommerce and Shopify have been at the forefront of the eCommerce pack for a long time. So let's start the comparison review and see which eCommerce platform is better for your business requirement.
BigCommerce Vs Shopify Background Info
Shopify-: was founded back in 2006 and set they're headquartered in Canada, Ottawa, and Ontario. They claim to power over more than 600,000 online merchants at the time of writing, with more being added every day.
BigCommerce-: was established in 2009. It is originally from Sydney, Australia, but now resides most of its workforce with corporate headquarters in Austin, Texas, and Australia. The company is also on a growth trajectory and operates over 100,000 online stores globally.
Let's now take a closer look at the BigCommerce vs Shopify comparison in terms of functionality:
BigCommerce vs Shopify Pros and Cons
Shopify Pros & Cons:
Pros:
Cons:
• Ideal for incorporating sales features into your eCommerce site.

• Quality app store with thousands of tools to choose from, including Shopify Plus and Advanced Shopify

• Fantastic inventory system to manage your transactions

• Social media platforms and other settings are enabled for multi-channel selling.

• Support is excellent with a dedicated team 24 hours a day
• Unique theme options imply less design effort for you

• Website management is easy with Shopify's easy-to-navigate dashboard
• Whenever you change templates, you must reformat your site.

• Blogging features are not as good as elsewhere
URL structures are not ideal for SEO

• Limited international scalability; multi-currency functionality is provided through third-party apps.

• There are transaction costs unless you use Shopify Payments.
Pros
Cons
• There are no transaction fees on either plan, so most of your money goes to you

• Several SEO factors to help your website rank higher

• Scalability for companies looking to grow fast online

• Excellent Multi-Channel Sales Capabilities

• Many built-in features for online selling, no installation required

• There are up to 600 different variations of each product.

• Support is excellent with a dedicated team 24 hours a day
• The short learning curve required for advanced features

• Not much variation between different store themes

• Features options are not as customizable as in Shopify
Shopify Vs BigCommerce Features:
Both Shopify and BigCommerce keep a close eye on the market and do everything they can to incorporate every new feature the competition has to offer. Nothing unique to both platforms lasts long. Which then has the best features? Both Shopify and BigCommerce provide essential features as standard, such as:
Basic Shipping Equipment Set up shipping locations, revise rates based on weight or order value and print your own shipping labels.
Both platforms provide (SSL Certificate) and a Secure Sockets Layer, this certificate protects your store and validates it as a secure place to process payments online.
Both Offer multichannel selling Sell on multiple platforms like Facebook, Instagram, and Pinterest.
So, The Question Is, What Sets BigCommerce And Shopify Apart?
BigCommerce Best for Built-in Features:
BigCommerce comes with a plethora of sales capabilities pre-installed. Although BigCommerce's app store is significantly smaller than Shopify's, this is because you don't need to download a lot of apps to add functionality to your store.
These are very useful features that come built-in with the BigCommerce platform, showing that the platform has its own home so that they don't have to be outsourced to a central facility in order to function properly. while Shopify offers different apps:
Bigcommerce allows customers to provide product ratings and reviews directly onsite. As well as provide customers with the most accurate shipping information of real-time shipping quotes available from third-party carriers. Here you can access Unlimited employee accounts Give you site administrator access to as many staff members as you want.
Other features are included with both BigCommerce and Shopify, but BigCommerce has more complex functionality. Platforms, for example, provide you with several variations of the same goods, such as sweaters in various colors and sizes.
BigCommerce offers 600 variants for each product, whereas Shopify only offers 100 variants per product depending on three parameters (for example size, color, and material,).
Furthermore, BigCommerce has partnered with Walmart, which allows BigCommerce merchants to sell products directly on the Walmart Marketplace as soon as possible, giving them access to the millions of unique customers who visit Walmart.com each month.
Shopify Best For Customizable Features:
There are thousands of tools available for use in the Shopify App Store. To get the same amount of features for a Shopify store, you'll need to make good use of Shopify's App Store.
Adding features with Shopify requires more effort than with BigCommerce. However, Shopify's app store is much larger than BigCommerce's app store
While you can find lots of useful tools at your disposal on Shopify, you can also find out more about the tools you decide to include on your site, whether it's curbside pickup options or a personal appointment booking form.
Keep in mind that some Shopify plugins are free. But many of them are plugins that have additional charges that are not included in the monthly cost of the Shopify plan. Paid Shopify applications normally range in price from $0 to $200+ per month, and they are a wonderful deal because they are the apps that are most suited for any sort of eCommerce store.
Shopify Vs BigCommerce Sales Features:
Well, Shopify's sales features are more versatile. But BigCommerce comes pre-loaded with more useful features. Both systems, however, give all the capabilities that an online store needs!
Which Has The Best Marketing Characteristics?
BigCommerce has more built-in functionality than Shopify, but Shopify's App Store offers more possibilities. So, in terms of marketing tools, what does each platform have to offer?
Marketing Features of BigCommerce:
Every BigCommerce plan includes the following:
Ability to create discount codes for buyers to use
Automated sitemaps and customizable URLs,
Title tags, and metadata for a best SEO practice,
One-click Google Shopping integration, and professional reporting tools.
The more advanced BigCommerce plans provide segmentation features to further customize your customers' shopping experiences, as well as the option to send automated abandoned cart recovery letters to consumers who abandon their shopping carts at checkout.
Marketing Features Of Shopify:
Shopify plan includes the following:
Every Shopify plan comes with the ability to create discount codes and gift cards.
Automatic sitemap and customizable URLs and headers.
Analytics for product performance and finance summary.
Shopify's Basic plan provides great insight into product performance. Where you can understand how specific products are selling over time. But it doesn't come with all the analysis you want. For example, to gain access to sales and profit reports, you'll need to upgrade to a more premium Shopify subscription.
Shopify Vs BigCommerce Which Marketing Features Is Best?
Both Shopify and BigCommerce, as sophisticated eCommerce systems, understand the importance of marketing for online stores, and they both provide excellent tools to make your site stand out.
BigCommerce Vs Shopify Pricing:
The recurring monthly cost of a plan is the most important thing for your budget to consider when it comes to e-commerce website builders. After all, no matter how great a product is if you can't afford it.
BigCommerce and Shopify both offer three pricing plans. BigCommerce plans range from $29.95/per month to $299.95/per month. Shopify plans range from $29/per month to $299/per month. Both platforms offer up to 10% off if you pay annually instead of monthly.
The cheapest plan on Shopify gives you a "Buy button" that offers a $9/month Lite option, but it doesn't actually offer an online store. Instead, it allows you to simply embed a Shopify button to add a shopping cart to an existing website.
Shopify Vs BigCommerce Which Price Is Better?
If you upgrade to Shopify for $79 a month, you get gift cards and professional reports.
When you upgrade to $79.95/month with BigCommerce, you may create customer groups and segmentation, as well as use the "abandoned cart saver" and other sophisticated features.
You can get special rates on some of the payment processors recommended by Shopify or BigCommerce. BigCommerce suggests the ever-popular PayPal, while Shopify promotes its in-house Shopify payment method. Both charge 2.9 percent + 30 per transaction.
The percentage of money a website builder gets from each sale you make is known as the transaction fee. And you'll be happy to know that there are no transaction fees on any of the BigCommerce plans.
Shopify, on the other hand, charges between 2% and 0.5 percent, depending on the pricing plan you choose. You'll need to use Shopify Payments if you want to avoid Shopify's transaction costs (as opposed to third-party payment processors like PayPal).
Another important point is that BigCommerce allows you to create an unlimited number of employee accounts. Shopify Basic, on the other hand, only allows you to create two.
Which Is Better Value For Money?
BigCommerce and Shopify both provide free trials, with BigCommerce offering a 15-day trial and Shopify offering a 14-day trial. It's also reasonable to state that there aren't significant price disparities between these platforms – it's all about the tools and features you get for the money you pay.
BigCommerce uses fewer third-party apps than Shopify, which means your BigCommerce store's cost will contain more tools. BigCommerce, for example, includes a drag-and-drop website designer that allows you to drag and drop content items directly onto any page.
Shopify allows you to drag and drop elements onto your homepage, but you'll need to use a separate program like Buildify for $12.99/month to obtain the same amount of customization on all other pages.
BigCommerce is more cost-effective than Shopify. Both platforms have comparable costs, but BigCommerce has a greater set of built-in tools and no transaction fees, making it the clear winner.
Last but not least, both platforms offer free trials, so you can test things out before investing any money.
BigCommerce vs Shopify Enterprise Plans:
If you have a large store and do a lot of transactions using PayPal or another payment gateway, you may need to inquire with the Shopify app or the BigCommerce team about enterprise options.
Choosing between Shopify vs BigCommerce for the Enterprise plan will start with a conversation with the sales team for each company, the Enterprise upgrade means you get additional functionality, such as:
Improved Server Uptime
Dedicated IP Addresses and SSL Certificates
The advanced API support for developers
Improved Security Features
No transaction fee
24/7 Customer Support
Responsive and Customizable Theme
Built-in tools and apps for development
DDoS protection that you can set
Multi-Channel Selling
Shopify Plus is a cost-effective corporate platform built for rapid expansion. This service is already used by Lindt, Heinz, and a number of other companies. Features include:
Access strong security
Unlock custom automation strategies
Speed ​​up checkout performance
Receive customer service from the Shopify team
Build local experiences for global customers
Eliminate transaction fees with Shopify Payments
Shopify Vs BigCommerce: Design:
Shopify vs BigCommerce free themes:
Both Shopify and BigCommerce provide a limited number of free themes, with Shopify offering 9 and BigCommerce offering 12. Bigcommerce's free themes are more customizable and editable than Shopify's. However, Shopify's free themes are less homogenous, to begin with, so you won't have to alter as much.
Shopify vs BigCommerce Paid Themes:
Shopify offers over 60 paid themes ranging from $140 to $180 in one-time payments. There are themes available for every industry from food to home and garden. You can also search by multiple products, layout styles, navigation menu styles, etc.
The majority of themes come with two or three color and style variations to pick from. It's simple to further customize Shopify's themes, and you can replace them at any moment.
BigCommerce offers over (140 premium themes) that you can browse by industry, catalog size, layout, and more for a one-time price of $150 to $300. Similar to Shopify, each theme has its own style palette.
While it's true that BigCommerce offers more than twice as many themes as Shopify, note that some of BigCommerce's themes are minor variations of the same "family". (Take for example the Geneva template family).
There are many variations of BigCommerce themes. All different variations of the same layout, but listed as four different templates. So really, BigCommerce offers a similar template style to Shopify.
Shopify vs BigCommerce Design Which One Is Better?
Shopify's designs are more unique than BigCommerce's but BigCommerce still allows for an impressive amount of customization if you're willing to do it yourself.
Shopify Vs BigCommerce Which Is The Easiest To Use?
BigCommerce and Shopify both employ a simple content management system that includes a modern dashboard and a simple website editor. Shopify's dashboard is ideal for keeping product and sales information organized, and adding products for each item is simple.
BigCommerce's drag-and-drop builder is a flexible design, making storefront design a simple process with its drag-and-drop editor. All you have to do is select the page element of your choice and you can put it wherever you want.
While Shopify doesn't offer the same editing experience as BigCommerce. With Shopify, you can reorder page elements from the list, but you can't actually drag and drop an element anywhere on the page.
BigCommerce, on the other hand, provides more sophisticated sales capabilities that come with a steeper learning curve and take some time to master. Customers will enjoy the variety and information provided by your BigCommerce store if you take the time to do so.
In two recent Forrester Research assessments, one on the B2B commerce suite and the other on the B2C commerce suite, BigCommerce was rated a good performer. Both publications feature BigCommerce customers' feedback on their experiences with the platform.
These Forrester reports evaluate and score the most important commerce suites to guide digital businesses in selecting the right technology for their needs. The B2B report found that BigCommerce customers "prefer the culture of the support experience and the feedback," while the B2C report noted that "customers appreciate how partner-provided services are delivered within the BigCommerce business user interface." can integrate." integrates for."
Which is Better for Ease of Use?
Shopify is easier to use than BigCommerce, which makes it an excellent choice for newbies. BigCommerce is more powerful, but it's a little harder to master.
Overall if ease of use is your top priority? in that case, Shopify is the better of the two.
If you want more powerful features with a bit of learning then go with Bigcommerce.
Shopify Vs BigCommerce Support And Security:
It's vital to find solutions with a pricing structure that works for your business, but it's also critical that your SaaS solution is easy to use and provides enough support. If you're having trouble with some error, you'll need a competent customer service team.
Both Shopify and BigCommerce have similar options for support, including live chat functionality, a forum community, an FAQ page, and even email support. You'll have access to the following features regardless of whether you use Shopify or BigCommerce:
24/7 phone support
Help Center
Community forum
24/7 live chat support
Email support
Video tutorials
Support:
Both platforms unlock priority support only upon upgrading to the highest plan. You get access to a dedicated support agent when you upgrade to a Shopify Plus plan. And with BigCommerce, you'll get an onboarding advisor as part of the BigCommerce Enterprise plan, and receive priority treatment when requesting phone support.
Security:
A free SSL certificate is included in all BigCommerce and Shopify plans. BigCommerce now allows you to upgrade to a more strong SSL certificate with site seals and guarantees.
BigCommerce and Shopify are PCI DSS compliant, which means they meet the Payment Card Industry Data Security Standard's criteria for preventing credit card data breaches.
Shopify vs BigCommerce Which Has Better Support and Security?
With BigCommerce, you will have access to 24/7 guidance over the phone, live chat, and email. However, before you can access an email address or phone number, you'll be encouraged to fill out a form and review any DIY suggestions the BigCommerce site has to offer.
If you know you need additional help, a "skip this step" option is available. On the plus side, BigCommerce has excellent customer service, with over 90% of issues being fixed on the first call.
Shopify's customer service is available 24 hours a day, 7 days a week, and it encourages you to try a DIY solution before contacting them directly.
But In some areas, Shopify's support strategy is a little hazy. There is phone number support for some countries, but no advice on who you should contact if you don't belong to a country on the list. Despite this, many customers believe that even if you are not very interested in phone support, you can still get excellent customer service from Shopify.
Shopify vs BigCommerce Which is Better for Big Businesses?
Both Shopify and BigCommerce offer custom solutions for enterprise-level eCommerce that include enhanced tools and support. Large businesses can use Shopify Plus and BigCommerce Enterprise to help them reach their full online potential.
Pricing:
Both plans are based on customized quotes that are changed based on your annual income. BigCommerce Enterprise Quotes normally cost between $500 to $15,000 per month, while Shopify Plus charges a minimum of $2,000 per month.
Features:
BigCommerce Enterprise has a wider range of built-in tools than Shopify Plus, which relies on its App Market for most of its customization. Because powerful apps often come at a considerable cost, large businesses can save up to $30,000 per year in in-app subscription costs by using BigCommerce instead of Shopify.
BigCommerce Enterprise can manage hundreds of API calls per second, whereas Shopify Plus can only handle ten. This means you'll be able to connect your BigCommerce product catalog much faster. Plus, thanks to the Walmart relationship, BigCommerce merchants will be able to expand their consumer base and sell to a wider audience.
Overall BigCommerce is better for very large stores. Both platforms offer tailored, powerful solutions, but BigCommerce is equipped with more built-in tools to handle larger inventory.
BigCommerce vs Shopify: Which is Better, BigCommerce or Shopify?
BigCommerce vs Shopify They are big competitors, so whatever you choose, you'll definitely get stellar service. in fact, there is no wrong choice choosing between Shopify and BigCommerce. because Both platforms offer similar pricing and similar features.
But even so, there are some important differences, so let's do a quick recap.
If you're going with Shopify, you'll have access to Shopify's more vibrant community of knowledgeable designers, developers, and freelancers, all ready to help you out.
BigCommerce, on the other hand, offers some nice advanced features out of the box without forcing you to go to the App Store and get an upgrade there. So if you're a user who likes to tinker with your store on a more granular level, BigCommerce might be your choice.
Conclusion:
In conclusion, we'll summarize this BigCommerce vs Shopify battle this way:
• For entrepreneurs who are just starting out, and want a platform they can use right away, with a minimal learning curve and straightforward structure, can still be powerful enough to give you all the features they need Use Shopify.
• If you're not afraid to experiment some more with your eCommerce platform, and the learning curve isn't something you're worried about. Or you have a large inventory and you need better product type options. Where you can easily drag and drop website design tools. Then you should try BigCommerce.
Plus, both platforms offer free trials, so if you don't like Shopify or BigCommerce after two weeks, you can move on without losing any money.
Related Articles:
FAQ:
Shopify vs Bigcommerce Which one is Better for Dropshipping?

Well, Both eCommerce Platforms are best for Dropshipping. But Shopify is a more popular alternative to dropshipping platforms. However Choosing an e-commerce platform for your dropshipping store depends on several factors including the Platform's usability, price, compatibility, and support.
Do I need a Website Developer to Help me Build a BigCommerce store?

No. it's not required. with basic learning, you can build an online store yourself without coding skills. and BigCommerce has excellent customer service support to help that will be fixed all of your issues at any stage.
Is BigCommerce Good for eCommerce Stores in 2023?

Of course, BigCommerce is a popular eCommerce platform that offers a high level of scalability for online companies.  It comes with more sales tools than any of its competitors and combines them with advanced SEO and good multi-channel connectivity.
Is Shopify a Good E-commerce Platform for Small Businesses?

Yes, it's good for small businesses Shopify is the most widely used eCommerce platform. It's designed to help customers create their own scalable online store, complete with hundreds of built-in features and a wide range of apps.
Is BigCommerce Good for Dropshipping?

For all eCommerce retailers, the BigCommerce app store is a fantastic resource. for the dropshipping category in the app store is a fun feature. With these amazing Bigcommerce dropshipping apps, BigCommerce has made it simple to find the apps needed to make their business as hands-off as possible.
Is BigCommerce Compatible with Mobile Devices?

Yes, BigCommerce is the best eCommerce platform in the industry for building a mobile store. For mobile buyers, merchants can provide near-instant page load times. With built-in support for accelerated mobile pages (AMP).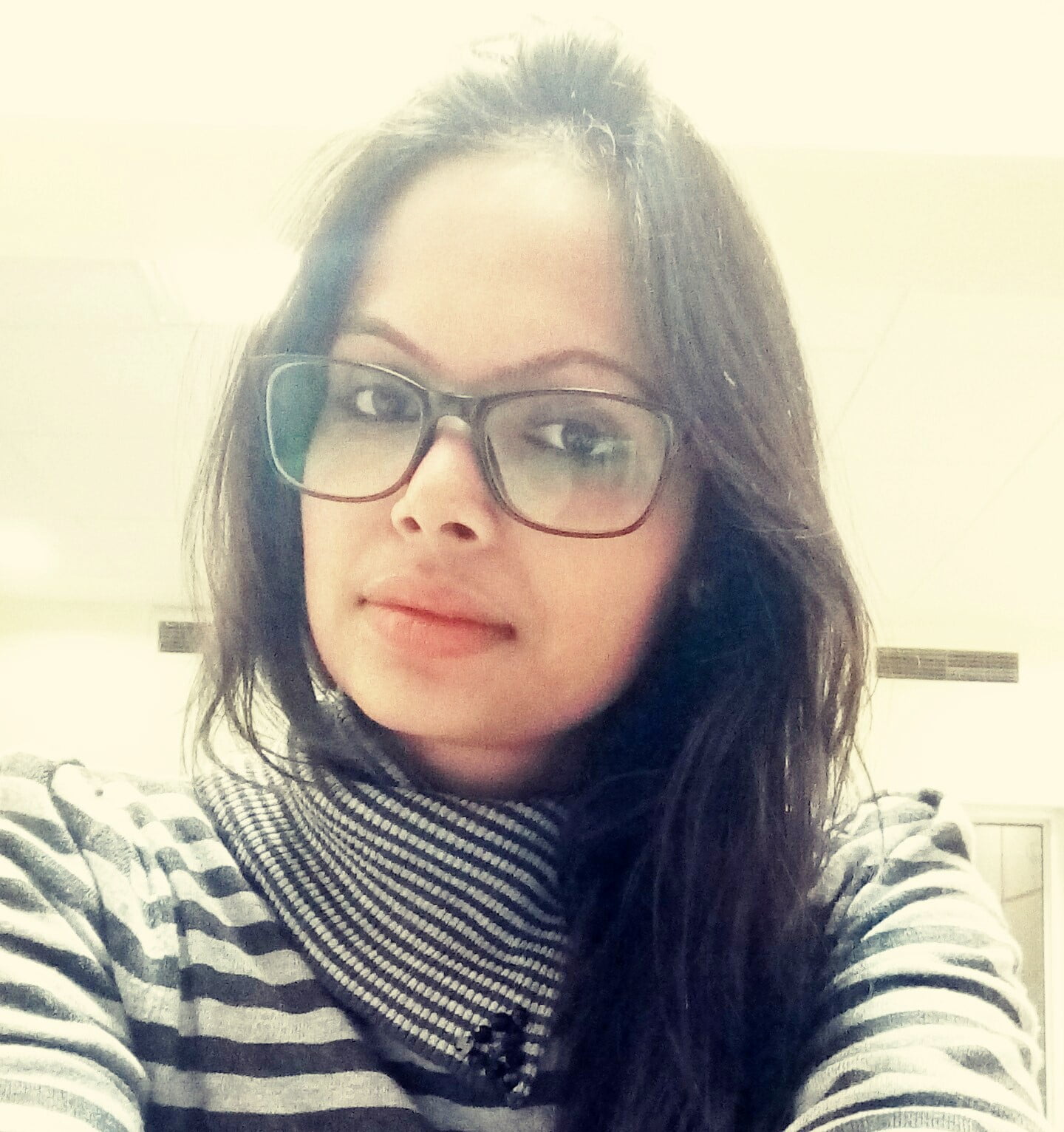 Hey, I am a fashion designer by profession and a blogger by passion, I regularly do extensive research on all things online and I am passionate about spreading my knowledge and supporting people in their online business journey. During my spare time, I like to travel to hilly places and further improve my skills by learning various things.