Are you trying to choose between Hostinger and GoDaddy to host your website? In this guide, we are going to compare these two web hosts (Hostinger vs GoDaddy) in five important areas. So that you can easily choose the best web hosting according to the needs of your website.
Main Features
Pricing details
Performance
Security
Support
User Experience
However, GoDaddy is more popular and more well-known than Hostinger. But the popular option is not always better and I have tested both services for several months. In this article, I will tell you how and why GoDaddy vs Hostinger is not suitable for your web hosting. And which one is the best hosting for your website? let's start now.
Hostinger Vs GoDaddy Key Features:
Hostinger and GoDaddy both sell shared, cloud, VPS, and other types of hosting. However, both have different features in their hosting plans that will vary depending on the type of hosting you sign up for. In this guide, we will only look at the features of shared hosting plans for comparison.
Key Features Of Hostinger
Key Features Of GoDaddy
Hostinger adds a few features to its three shared hosting plans at once, Although not every plan includes all features, here are some potential Hostinger shared hosting features:
1) Unlimited Websites.
2) Free Email accounts.
3) Lightspeed Server/Caching.
4) provide a free SSL certificate for all plans.
5) WordPress acceleration.
6) GitHub integration.
7) Nameservers are protected by Cloudflare.
8) DNS Management Options.
9) An Access Manager.
10) MySQL database, Subdomains, & FTP accounts.
11) Free domain for some plans.
12) SSH access for some plans.
13) Backup for some plans.
As you compare with Hostinger, GoDaddy lacks some features, some of the feature highlights include:
1) Unlimited websites for most plans.
2)Unmetered bandwidth for all plans.
3) Email account free for 1 year.
4) Multiple databases.
5) WordPress installer.
6) A free domain with all plans.
7) Unlimited storage for most plans.
8) Multiple apps to integrate, including
9) They offer free SSL certificates for some plans.
10) And unlimited SSL certificates for the highest plan.
Who Offers The Best Features Hostinger Or GoDaddy?
GoDaddy has more storage space than Hostinger, however, Hostinger has better tools. Furthermore, they both claim that their shared hosting plans are suitable for beginners, but Hostinger has (the upper hand) when it comes to the client dashboard.
GoDaddy uses the classic cPanel control panel, though cPanel isn't bad by any means. But it cannot be called the most user-friendly tool for beginners. Whereas Hostinger's hPanel is better organized and easier to navigate.
Hostinger gives you (a free version of the Jetpack plugin), which is already installed on most managed WordPress plans. Including several security features for WordPress, automatic updates for your plugins, additional caching, and additional themes.
Plus, Git is already installed on all Hostinger plans, which is not the case with GoDaddy. Git is primarily a tool for developers, but you can still use it to track changes on your website or add collaborators to it if you're a beginner.
But one drawback with Hostinger's Single plan is that SSH access isn't included, so if you're a Linux developer, you'll need to upgrade to Premium. But even if you go with Premium, you'll still pay half the price of GoDaddy's cheapest plan.
Click here to see Hostinger's latest plans.
Hostinger Vs GoDaddy Plans & Pricing:
GoDaddy Price Details:
GoDaddy lists four pricing plans for shared hosting. Which has both initial and long-term commitment pricing.
Basic-: from $2.99/month. Regular, 100GB storage, unmetered bandwidth, and a free email and domain for one website.
Deluxe -: from $9.99/month. In this plan, you can get (Unlimited websites, storage, and bandwidth with free email and domains regularly).
Last -: from $12.99/month. you can get more processing power, a premium DNS, and a free SSL certificate in this plan, along with the regular or previous plan.
E-commerce -: From $15.99/month. You can get all the necessary things for your eCommerce store in this plan. See details in the image.
Hostinger Price Details:
Hostinger sells three plans for shared hosting: see details below
Single shared hosting -: $1.39/month. In this plan, you can get (one email account, a regular for one website, a free SSL certificate, and more).
Premium Shared Hosting -: from $2.59/month. In this plan, you can get (unlimited email accounts, unlimited bandwidth, WordPress acceleration, and a free SSL certificate and domain for unlimited websites).
Business Shared Hosting -: Business Shared Hosting – Starting price is $3.99/month. Hostinger provides all the necessary features in this plan. for your eCommerce website See the details in the image.
Click here to see Hostinger's latest plans.
How To Compare Hostinger Vs GoDaddy Pricing?
GoDaddy is significantly more expensive than Hostinger. Well, both are known for their shared hosting plans, which offer a range of web hosting services including shared hosting, managed WordPress, and VPS. compared to GoDaddy Hostinger's entry-level single shared hosting plan is about six times cheaper than GoDaddy's Economy for the initial period and four times cheaper after renewal.
However, GoDaddy gives you more storage space and unmetered bandwidth, whereas in Hostinger you only get 30GB storage and 100GB bandwidth in a single plan, which is more than enough for a small website.
If you want more resources, you will have a better option to choose the premium plan of Hostinger. This is 50% cheaper than GoDaddy's economy and comes with 100GB of storage, unlimited websites, email, and bandwidth.
both those hosts (Hostinger and GoDaddy) give you an email address on the entry-level plan. But with GoDaddy, email is only free for the first year, after which it costs you. and GoDaddy will not ask you if you want to renew the email. Which will automatically be charged to you at the end of the first year unless you remember to unsubscribe.
And Hostinger is also cheaper in terms of managed WordPress hosting which gives you more features. While GoDaddy includes better security tools than shared hosting with more storage space, it still doesn't have much to offer.
All over Hostinger beats GoDaddy when it comes to initial and long-term price cuts, noting how Hostinger offers up to 90% off when you sign up for several years and GoDaddy just 33% Offers a discount of up to Rs. Offers discount.
Click here to see Hostinger's latest plans.
Hostinger Vs GoDaddy Performance:
Hosting is more important for performance than any plugin, theme, or caching tool. Hence it is essential to find out whether your hosting plan is giving you the required performance or not.
Which Is Better In Hostinger Vs GoDaddy Performance Test?
GoDaddy still uses HDD storage and the older Apache webserver instead of the newer and faster SSD, while Hostinger has LightSpeed, which is significantly faster and more stable.
Although both hostings let you choose from multiple data centers. With Hostinger, you can host your website in the US, Brazil, UK, Netherlands, Lithuania, Indonesia, and Singapore. But in the meantime, GoDaddy is pretty secretive about its locations, saying it has servers in Europe, Asia, and North America, but doesn't provide any further details, nor does it offer any kind of integrated CDN technology.
Hostinger, on the other hand, lets you activate Cloudflare with a few simple clicks, so you can expect excellent worldwide performance. Hostinger includes LightSpeed caching on all plans. Even entry-level singles. You can easily turn it on from the dashboard to improve the loading speed of your website.
Based on testing both hostings for several months, Hostinger performed well with an average (page loading time of 1.56 seconds) for a shared hosting platform. While GoDaddy averaged (a page loading time on GTmetrix of 2.94 seconds), with the best (recorded time of 2.2 seconds).
Hostinger performed surprisingly well and was the cheapest plan I was using. Whereas GoDaddy got an average time of 4.16 seconds. Which is almost twice the recommended page load time.
Can you really expect your visitors to wait that long for your website to load? I think nobody waits that long for the page to load. GoDaddy has good uptime, but no uptime guarantees Hostinger, on the other hand, had 99.997% uptime, an almost perfect record.
Overall, uptime shouldn't be a big problem with Hostinger or GoDaddy. But GoDaddy's terrible loading speeds can make it undesirable. Especially since a cheap service like Hostinger Hosting is so much better.
Click here to see Hostinger's latest plans.
Hostinger Vs GoDaddy Support:
Most of the big hosting companies tell you that you will get 24/7 support. So, we're interested in what each brand's customer support actually looks like, or are online resources even helpful? let's start.
Hostinger provides 24/7 customer support via email and live chat. And for online resources, Hostinger has a knowledge base blog as well as a database full of tutorials. But, Hostinger does not currently provide any phone support.
GoDaddy offers customer support via a 24/7 online chatbox, a phone line for calling customers, and you can even send an email. And online resources include an extensive help section, tutorials, a community forum, and a blog.
Who Offers Better Customer Support, Hostinger, Or GoDaddy?
Hostinger support is slow, but GoDaddy's is worse. However, both offer 24/7 customer support.
Hostinger takes about 30 to 40 minutes to respond on average, and you could be in trouble if you need to fix something right away. Because sometimes live chat isn't even available right away, it would be nice if you worked with email instead. And waiting 30 minutes may not be a big deal if your problem is waiting.
Although my experience with Hostinger support was good. The response that the support gave, the agents were professional and very helpful.
For example, when I contacted the help center to fix some errors and optimize the website to improve my website, they provided useful links by giving detailed answers via mail and live chat. and solved my problem by providing a quick explanation of the additional steps. The result, as you can see in the performance section above.
Hostinger Vs GoDaddy Security:
Both Hostinger and Godaddy keep your website secure, but Godaddy charges extra for some security.
While Hostinger gives you an SSL certificate (for free on all plans), BitNinja Security and Cloudflare Security also offer that. Which makes your website (less vulnerable) to DDoS attacks, brute force attacks, and malware. and offers free automatic weekly backups per day on your Business plan.
However, GoDaddy also has basic DDoS protection and a 24/7 monitoring system. which you get for free. But GoDaddy is one of the only big web hostings that still doesn't give you a free SSL certificate on all plans. Let's Encrypt SSL certificates are free by default, but instead of giving you one of those, GoDaddy makes you pay extra for your own SSL or upgrade to the Max plan.
One more thing should be clear: You need an SSL certificate to encrypt user information on your website. Without SSL, both your website and your users are vulnerable, and search engines will penalize you for it.
With GoDaddy, if you want to do any sort of malware scanning and removal, you'll have to pay extra for SiteLock. If you want automatic backups, there is another charge.
Hostinger Vs GoDaddy User Experience:
The user experience for a web host depends on its online dashboard.
Hostinger provides direct access to hosting elements, domain names, and SSL, as well as a custom feature-packed backend. However, it doesn't have the cPanel feel and is a bit cluttered with all the buttons and large menus on each page. But with a little time, you will get comfortable with Hostinger.
At first, GoDaddy's dashboard was a bit difficult to understand where everything is located. But a lot has changed over the years, with the GoDaddy dashboard now featuring whitespace and a consolidated menu to guide you to the absolute essentials. You also get access to cPanel, which can be good for users who prefer to use cPanel.
Click here to see Hostinger's latest plans.
Which Is Easier To Use For Beginners Hostinger or GoDaddy?
Hostinger and Godaddy both claim that their shared hosting plans are suitable for beginners, but Hostinger has (the upper hand) when it comes to the client dashboard.
GoDaddy uses the classic cPanel control panel, though cPanel isn't bad by any means. But it cannot be called the most user-friendly tool for beginners. Whereas Hostinger's hPanel is better organized and easier to navigate.
Which Is The Right Hosting For Your Website?
Hostinger is really worth your money and the popular option is not always better. Because in this case, there isn't at least one category where GoDaddy has outperformed Hostinger.
| | |
| --- | --- |
| Hostinger Hosting | GoDaddy Hosting |
| Key Features-: User-friendly proprietary control panel + Storage space and bandwidth good for beginners, Free domain for the first year on most plans, Free email, and 30-day money-back guarantee. | Key Features-: Unlimited storage space and bandwidth on most plans, traditional cPanel, free domain for one year, and free email for the first year only, no money-back guarantee. |
| Plans & Pricing-: Much cheaper, better value than GoDaddy. | Plans and Pricing-: Six times more expensive than Hostinger, less value for your money. |
| Performance-: Support for Cloudflare CDN, SSD storage, LiteSpeed ​​web server and caching, + seven data center locations, excellent performance for shared hosting. | Performance-: HDD storage, no caching, no CDN, only three data center locations, and Apache web server, good uptime but poor performance. |
| Security-: Firewall, BitNinja Defense, DDoS protection, Free SSL, and Automatic weekly backups. | Security-: DDoS protection, Free SSL only on the Max shared hosting plan, automated backups for an extra fee, Additional security for an additional fee, |
| Support-: 24/7 support via email and live chat, + a broad knowledge base. | Support-: 24/7 support via phone and live chat, + Extensive knowledge base. |
Overall, we give Hostinger an edge for its superior features performance, support, security, and user experience, even if you can't find a better affordable shared hosting service anywhere other than Hostinger. And it does not oblige you to compromise on features, security, or performance.
Click here to see the latest Hostinger Plans.
However, if you are looking for unlimited storage then GoDaddy can be a better option.
Important Questions About Hostinger Vs GoDaddy:
Why is Hostinger slow?
Slowness on your website can be caused by a number of factors, in most cases, it depends on: Server maintenance. The physical distance between you and the server. Use of over command.
Why is GoDaddy bad for 2023?
GoDaddy lures customers in with prices that look low. However, they often promote prices that only apply for the first year, then lock you in for more expensive renewal prices. GoDaddy also charges for items that in the modern tech world, you don't need to pay for. SSL Certificates.
Is Hostinger good for India in 2023?
Yes, Hostinger offers excellent hosting with affordable prices and great features. Free SSL, free domain, Cloudflare integration, and great customer service as per the plans. It is very easy to upgrade the hosting plan as you can move your websites from shared to the cloud without any downtime.
Is Hostinger Unlimited?
These include 100GB of SSD storage, unlimited bandwidth, a free SSL certificate, unlimited FTP accounts, 100 email accounts, a free domain name for one year, and Google ad credits. And like the rest of our shared hosting plans, we also offer full support for premium shared hosting users.
FAQ:
Is GoDaddy the best web hosting?

GoDaddy is one of the oldest domain registrars in the business, and it's still a good place to buy a domain. But when it comes to its web hosting plans, its features and performance are not good as compared to other web hosts. as you do not even get a free SSL certificate on most of the plans, and you have to pay extra for every essential feature. Which is available for free on another hosting. On the other hand, with Hostinger, you get a lot for a low price, even on the entry-level plan,
Is Hostinger good for WordPress?

WordPress will run on any Hostinger shared hosting plan. Because Hostinger uses LightSpeed, which is arguably the fastest and most stable web server for WordPress. Plus Hostinger has some managed WordPress hosting plans as well, but these are short on advanced features. I would consider them for smaller projects, but if you want premium hosting for a complex website or eCommerce store, you can go with the Business plan or from one of these managed WordPress hosting services.
Which Hostinger plan should I choose?

All Hostinger plans pack some value for their price, with Hostinger's premium shared hosting packages having the best price-to-feature ratio. And here you can host an unlimited number of websites. Plus it comes with a generous 30GB of storage and unlimited bandwidth. And the best part about Hostinger is that it offers significant features across all its plans. As a such, one-click installer for WordPress, CDN, an integrated SSL, and advanced caching + user-friendly controls on hPanel.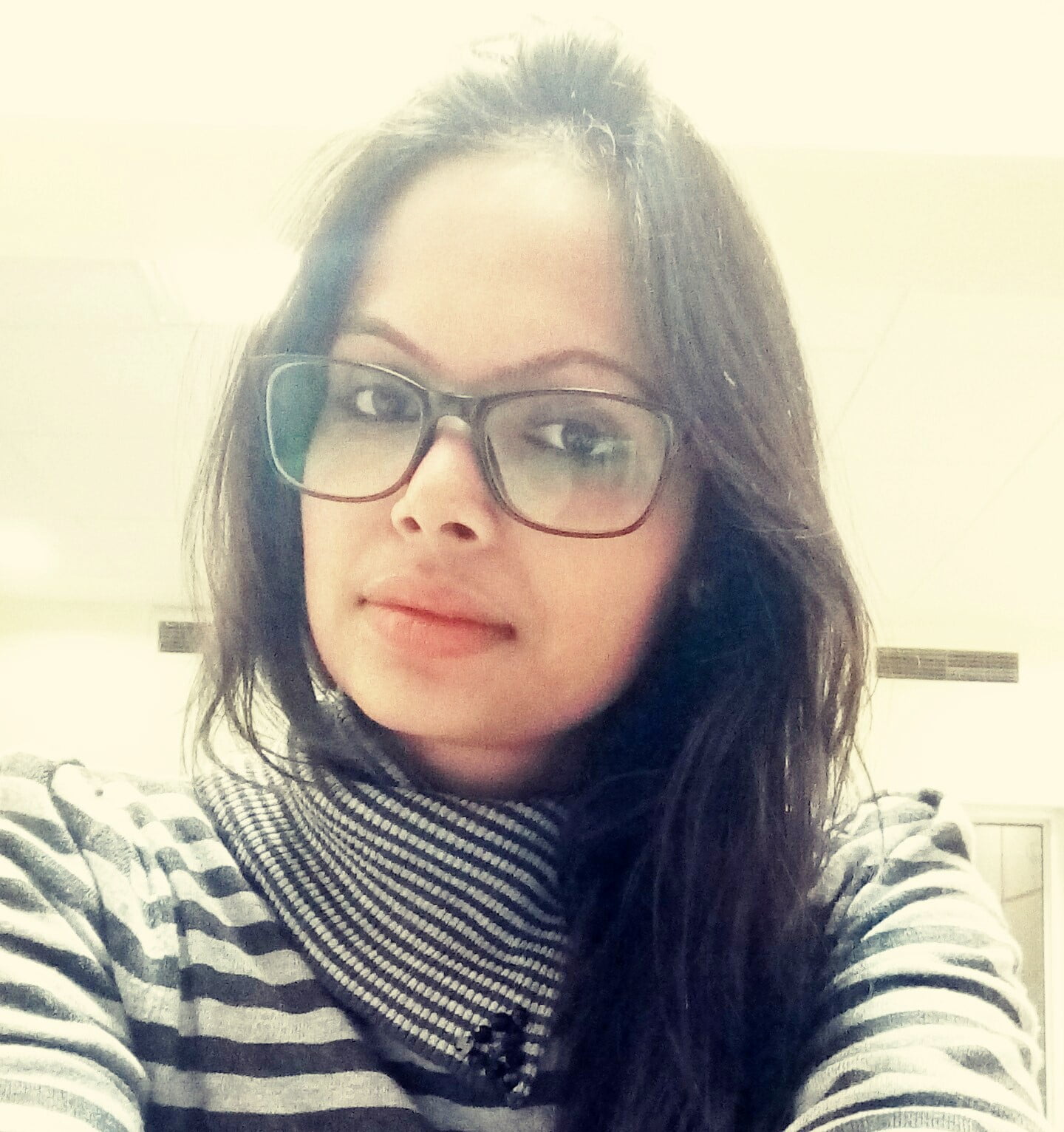 Hey, I am a fashion designer by profession and a blogger by passion, I regularly do extensive research on all things online and I am passionate about spreading my knowledge and supporting people in their online business journey. During my spare time, I like to travel to hilly places and further improve my skills by learning various things.