Are you considering opening your own online store?  But you're not sure which would be best for your business needs Shopify or WooCommerce?  Choosing the Best eCommerce platform for your business is critical to your success as a business owner. In this guide, we'll show you a detailed comparison of Shopify vs WooCommerce and their advantages and disadvantages to help you choose the best option for creating your eCommerce store.
We have a lot of questions to answer, like knowing which of the two Shopify vs WooCommerce would be better for your individual needs in order to develop the best online shop. Which has the most features? Which feature is richer? Shopify Vs Woocommerce Which Is Cheaper? Which one looks better? Shopify vs Woocommerce Which is More Flexible and How? Who is the easiest to work with?
After reading this article hope this will help you to know which e-commerce platform we should choose depending on your specific business needs. So, let's get into comparing in detail WooCommerce vs Shopify to see which one is the absolute best.
Overview: Shopify vs WooCommerce
Before we get into our in-depth comparison of the two most popular eCommerce platforms on the web, let's go over the basics and see what makes both platforms unique.
What is WooCommerce Exactly?
WooCommerce is a WordPress-based open-source eCommerce platform. As a result, it offers the most capable content management system (CMS) for managing an online business. you can customize every aspect of your store and create custom extensions because of its open-source nature.
Check out the WooCommerce Review+ store setup to learn more about this incredible platform.
What Exactly is Shopify?
Shopify is a hosted eCommerce platform that allows you to build an online store without having to worry about technical knowledge; everything is included in the Shopify package, including hosting, security, and domain registration. You only need to purchase the Shopify package, and you can immediately begin monetizing it.
Check out our Shopify review + Shopify store setup to learn more about step-by-step detail.
Shopify Vs WooCommerce (Pros and Cons)
When we compare WooCommerce vs Shopify, the first thing we should know is what are the advantages and disadvantages of both e-commerce platforms.
Let's see what each platform is responsible for.
Pros and Cons of Shopify:
Pros of Shopify:👍
On Shopify, You know exactly how much you'll pay each month, and the prices are reasonable.
Thousands of apps are available to expand your business.
The themes are plentiful and attractive.
Shopify takes care of everything, from hosting to security.
Setting up your store on Shopify takes only a few minutes.
Dropshipping Business is rather simple with Shopify.
The customer service is outstanding.
Cons of Shopify:👎
With Shopify, you don't have as much control over your site.
While Other systems provide more customization.
You're locked into a monthly payment that will only increase.
Pros and Cons of WooCommerce:
Pros of WooCommerce:👍
The WooCommerce plugin is available for free.
WordPress has a huge online community.
WooCommerce gives you complete control over the customization of your store.
On WooCommerce the themes and plugins are endless since just about anyone can make and sell them online.
Cons of WooCommerce:👎
WordPress has a relatively steep learning curve.
You are responsible for everything from hosting to security, maintenance, and backup.
What Do You Look At Your eCommerce Platform Should Include?
When it comes to launching an online store, there are a few things to keep in mind. These essential considerations will assist you in determining which E-commerce platform is most suited to the requirements of your business.
Budget -: How much is the initial investment required to launch a fully operating online store?
Integrations-: There are a variety of services and third-party solutions that you may use to expand your eCommerce business.
Usability-: It eCommerce platform should be simple to use even for complete beginners friendly.
Scalability-: The e-commerce platform should be able to grow with your company.
Payment Options-: It should accept a variety of payment methods (e.g. PayPal, Stripe, and other merchant processors).
These are the fundamental standards that any online store owner must take into account. Also, Depending on business requirements, you may wish to consider extra solutions such as shipping, inventory management, invoicing, taxes, drop shipping, and so forth.
Shopify vs WooCommerce Comparison (Why & How is Best, Based on Your Business Needs)
Our goal with this article is to examine how Shopify and WooCommerce stack up against these basic standards and determine which one is better for you. So, let's get started with our Shopify vs WooCommerce comparison.
Woocommerce vs Shopify Pricing: (Comparison)
For eCommerce website owners, the cost is frequently the most essential consideration. You must consider the upfront costs of getting started as well as the variable prices of add-on services and software.
What Is The Actual Cost of Using Shopify:
Starting an online store with Shopify is easy. Their basic plan is $29 per month, and you can upgrade to the Shopify plan for $79, and the Advanced Shopify plan costs $299 per month. Each plan comes with an SSL certificate and site hosting. It will have a Shopify subdomain (for example, https://store.rv-ecommerce.com).
You'll need to buy your own.com domain name individually if you wish to utilize it. The cost of a .com domain name generally starts at $14/year.
You must read this article also If you want to know everything about domain names like what is a domain. how does it work? And who is the best domain name provider in 2023?
The basic Shopify plan includes enough capabilities to get a new online store up and running. You can add an unlimited number of goods, 2 user accounts, and limitless file storage, among other things.
However, this price does not include the third-party tools and add-ons you'll need to take your Shopify store to the next level. These charges will start to build up as your company expands, and you'll soon be paying much more than the basic plan.
Another thing that affects your expenditures is your payments. Shopify has its own payment method, Shopify Payments, which costs 2.9 percent + 30 cents per transaction for the Basic Plan.
You will be charged a flat fee of 2.0 percent for all transactions if you utilize third-party payment gateways or your own merchant account. You can reduce this fee to 0.5% if you buy the Shopify Advanced plan which costs $299 per month.
Is Shopify Compatible with WordPress?
Yes, Shopify also provides a Shopify lite package, which costs $9.00 per month. This package allows you to add buy buttons to any website and use Shopify for in-person sales in certain areas. For Example-: If you already have a WordPress site, you can add Shopify buy buttons on it your WordPress or any website.
However, WooCommerce will allow you to provide a much better experience compared to Shopify.
Can I Use Shopify with WordPress?
By installing Shopify's Buy Now button, you can use Shopify Lite with WordPress. Users will be sent to their Shopify cart to complete the checkout process.
However, implementing it would be more difficult and may not provide the optimal user experience. If you're using WordPress, WPForms is a plugin that lets you accept payments online without having to install a shopping cart plugin like WooCommerce.
What Is The Actual Cost of Using WooCommerce:
WooCommerce is a WordPress.org eCommerce plugin (also known as Self-Hosted WordPress). It is an open-source plugin that can be downloaded for free.
Check out our article to know everything about (Hosted vs Self-Hosted) eCommerce platforms, Which one is suitable for business? To launch a WooCommerce store, you'll need a domain name, an SSL certificate, and a WordPress hosting account.
A domain name is which may cost $14.99, an SSL Certificate is $69.99, and web hosting is roughly $7.99 per month. This is not cheap, especially if you are just getting started.
Learn all about domain names like What is a domain? how does it work? And who is the best domain name provider in 2023?
Thankfully, some hosting companies are now offering dedicated WooCommerce hosting plans, lowering the cost dramatically. Bluehost, an approved WordPress, and WooCommerce hosting provider offer users a free domain name, a free SSL certificate, and a web hosting discount. It will help you launch your online store at a cost as low as $2.75 per month.
Also, check out this article to know everything in detail about the list of Best eCommerce Hosting Reviews (Web Hosting Comparison & Guide) in 2023. Plus, learn how you can find the best web hosting provider based on your business requirement.
One evident advantage of WooCommerce is that free alternatives to premium themes and extensions are frequently available. You can also keep costs down by only acquiring tools and plugins as you require them. WooCommerce is the clear victor in terms of cost, thanks to the abundance of free themes and add-ons available.
Winner: WooCommerce became victorious.
Shopify vs WooCommerce Payment Methods Comparison: (WooCommerce vs Shopify Who Offers Better Payment Methods To Customers?)
You can accept payments online using a variety of payment gateways. Some payment options may be inappropriate for you, while others may be unavailable to your clients. This is why it's critical that the platform you select has a variety of payment alternatives. Let's evaluate how Shopify and WooCommerce compare in terms of payment integrations.
Payment Options in Shopify:
Customers can use a variety of payment methods when shopping on Shopify. Shopify Payments (powered by Stripe) is its own payment system, and it also accepts all major third-party payment gateways.

But the issue is that each transaction done through a third-party payment gateway is charged an additional 2% fee by Shopify. This is in addition to the payment gateway's transaction costs. However, by paying $299 per month for the Advanced Shopify plan, you can reduce the price to 0.5 percent. There are credit card costs with Shopify Payments, but no additional transaction fees. The basic credit card rate is 2.9 percent + 30 percent, with reduced rates for additional options.
Read this article also, How Do I Make My Own Shopify Store Free In 2023 – Step By Step Guide.
WooCommerce Payment Options:
By default, WooCommerce accepts PayPal and Stripe payments. They also offer a Stripe-powered WooCommerce Payments solution.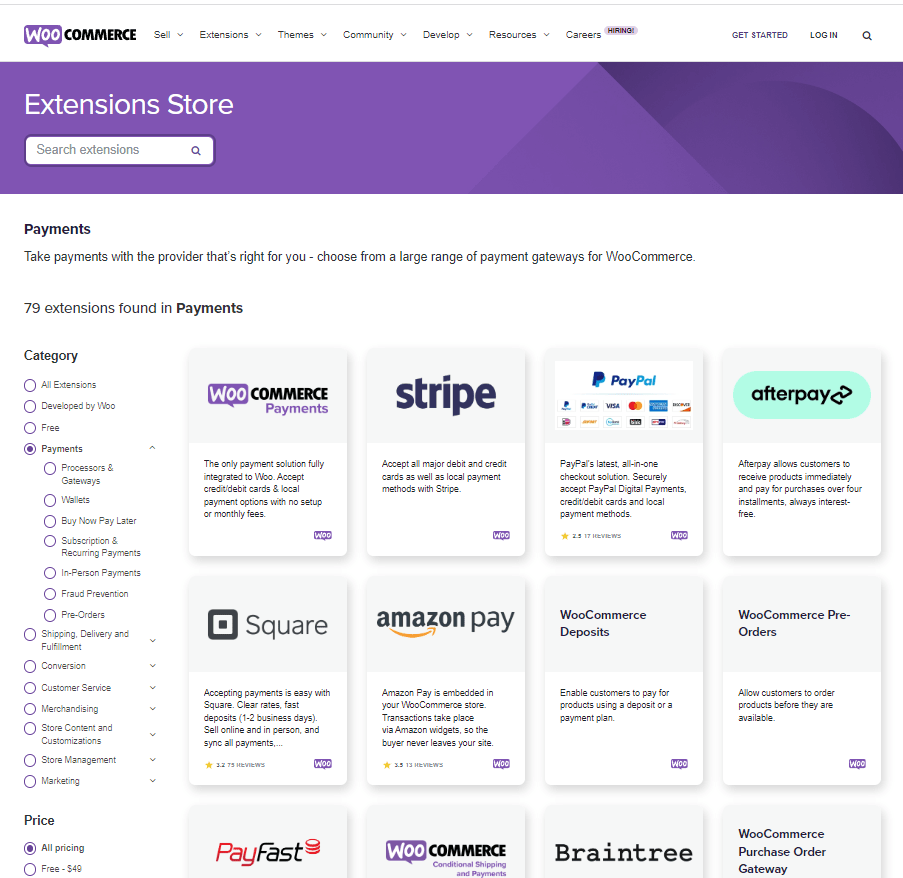 All other prominent payment service providers are also supported. Payment connectors for Authorize.net, Amazon Pay, Square, Alipay, and others are available.
WooCommerce even supports a number of regional and less popular payment services when it comes to payment gateways. Any payment company can produce WooCommerce add-ons and give support because there is no barrier to entry.
If you want to know everything in detail about WooCommerce then You should read our article on WooCommerce Dropshipping Guide in 2023: How to Set Up a Store with WordPress and WooCommerce.
Your payment gateway or bank will charge you transaction fees as a self-hosted platform. WooCommerce never imposes a percent fee on credit card payments unless you use WooCommerce Payments, which is a huge plus point as compared to Shopify.
Also, If having your own merchant account and using a third-party gateway is vital to you, WooCommerce will save you a lot of money.
Winner: WooCommerce
Shopify Vs WooCommerce Comparison Between Design & Templates:
When it comes to themes, we all know how crucial they are for attracting customers. Customers' first impressions are extremely important. It may make or ruin a company, and a great experience can lead to long-term business partnerships. Let's compare how extraordinary WooCommerce and Shopify themes are.
WooCommerce Themes:
In terms of WooCommerce's design and template, it's like a whole new world opening up in front of your eyes, with a plethora of amazing options to pick from. WooCommerce is designed to work with practically every theme on the market, which means you can use almost any WordPress theme and have it function with WooCommerce.
Shopify Themes:
Shopify offers over 73 template options, nine of which are free. In addition, each of Shopify's themes has its own variations. As a result, you'll have access to over 100 alternative designs.
Shopify themes are often attractive, feature-rich, and mobile-friendly and are created by a group of expert website designers. Furthermore, these themes can be easily changed from your Shopify admin, using Liquid Code and the theme editor.
The good news is that according to recent improvements to editing workflow and theme load times, Theme Editor can now help you make the adjustments you need.
Although Shopify offers great themes, they are limited to what is available in its theme store. WooCommerce, on the other hand, has a dynamic community of developers and freelancers who have created a wealth of great themes.
Winner: both are winners
Shopify vs WooCommerce: Ease of Use
The majority of people who establish an online store aren't web designers or developers. Even users who are familiar with basic ideas require an intuitive platform.
Let's take a look at how Shopify and WooCommerce compare in terms of usability.
How Easy Is It To Use Shopify?
The main strength of Shopify is that a fully hosted platform. so you don't need to install, manage, or update any software. Security, speed, backups, and compatibility issues are also not a concern.
Shopify has an easy-to-use drag-and-drop interface. Inside Shopify, managing your product pages, sales, and inventory is easy.
The fact that this direct, polished, and well-optimized user experience limits your control. You can only utilize Shopify's design and development tools, as well as add-ons from their store. You can choose from a variety of free Shopify themes as soon as you sign up. They then lead you through customization and assist you in adding products.
Overall, on Shopify, all process is pretty simple, and you won't need any design or e-commerce website-building abilities to complete them.
How Easy Is It To Use WooCommerce?
Unlike Shopify, WooCommerce is not a hosted platform. This means you'll need to install the WooCommerce plugin, keep track of changes, back up your data, and make sure your website is secure. However, most of these tasks can be automated using a variety of free and premium plugins.
When it comes to adjustments, WooCommerce is very forgiving. The entire platform is under your control. With the help of over 59,000 WordPress plugins, you can add any functionality you can think of to your website. However, there's no drag-and-drop design builder involved. You can use a WordPress page builder like SeedProd or Beaver Builder, but this will increase your cost.
But the major disadvantage of flexibility is that it puts more control over your website and comes with a learning curve. You'll also need to open a merchant account or use a similar service like Stripe or PayPal.
While the WooCommerce guided setup wizard is useful, it falls short in comparison to Shopify's onboarding and ease of use.
WooCommerce vs Shopify Support Options
Both WooCommerce and Shopify are very user-friendly. However, you may require assistance to learn how to do a new task in your store. Let's take a look at how WooCommerce and Shopify handle support and the options they provide for getting help.
Support Options on Shopify:
Shopify is a fully hosted platform, which means they have complete control over the software and are the most knowledgeable about it. They provide round-the-clock live chat, phone, email, and Twitter support. In addition, they provide users with rich documentation, how-to-use manuals, a knowledge base of articles, video lessons and forums, etc.
It also keeps track of Shopify Experts that you can hire if you need more assistance or wish to incorporate a third-party solution. But Shopify, on the other hand, does not provide support for any third-party apps or layouts you use.
WooCommerce Support Options:
WooCommerce is the most popular eCommerce platform in the world means that you'll have plenty of support alternatives. The official website contains a wealth of information, tutorials, and guidelines to assist you.
There are also support forums where you can get assistance from the WooCommerce support team as well as other users and professionals. Anyone who buys a premium plugin or theme from WooCommerce.com now has access to live chat assistance 24 hours a day, 7 days a week.
However, WooCommerce is a self-hosted platform, your hosting provider is responsible for providing assistance for server difficulties. The creators of third-party WordPress themes and extensions are responsible for handling support issues about their products.
Because of its tremendous popularity, finding developers to assist you to fix difficulties with your WooCommerce business is much easier and often cheaper.
WooCommerce vs Shopify: (Scalability and Growth)
As your business grows, you'll require additional resources to meet new challenges and objectives. Both Shopify and WooCommerce can handle a big volume of traffic and orders, but they're not made equal. Take a look at how these two eCommerce platforms stack up in terms of scalability.
Shopify platform scalability:
Shopify manages your store's technical aspects, so you never have to worry about performance, security, or scalability. You can simply upgrade your Shopify plan if your business starts to develop.
Their infrastructure can easily accommodate your expanding business without downtime, backups, updates, or security concerns. As part of the Shopify Plus subscription, they also provide enterprise services.
This eliminates the difficult element of growing, but it raises your business costs. Your costs will rise, and you'll need to budget accordingly.
Scalability on WooCommerce:
WooCommerce is a self-hosted platform, which means you're in charge of your website's upgrades, backups, and security.
As your store's traffic grows, your beginning WooCommerce hosting package will run out of resources. the good news is that because you have complete control over your WordPress site, you have a lot of alternatives for managing growth.
Your WooCommerce hosting fees will rise, but you'll have more choice over the resources you upgrade, ensuring that you're not paying for things you don't require.
To assist scale your WooCommerce store, you can choose the managed best e-commerce WordPress hosting providers like SiteGround, Bluehost, or WP Engine.
WooCommerce vs Shopify – SEO Comparison: (Which One Best for SEO)
How Shopify Helps with SEO:
When it comes to the number of SEO options accessible, Shopify comes in second, However, there are numerous ways that Shopify outperforms in terms of SEO across the board. and improves visibility in search engine results. Every webmaster at Shopify has access to fast-loading pages. As a result, stores have a better chance of ranking well and converting customers.
What Role Does WooCommerce Play in SEO?
WordPress is essentially a content development tool, and SEO professionals consider it to be one of the most dependable solutions. Content and meta information may be easily added and edited to ensure that pages have a good chance of ranking for specific keywords.
With plugins like Yoast SEO, you can optimize your WordPress site and have complete control over every detail related to SEO.
WooCommerce makes use of what's already in WordPress, as well as what's available through third-party plugins like the aforementioned Yoast SEO and the Yoast WooCommerce-specific version.
You don't have to worry about optimization much, and your speeds are always going to be top-notch. because WooCommerce is built on top of WordPress, it provides you with additional SEO-specific choices overall.
WooCommerce vs Shopify Dropshipping:
Dropshipping is an online business where things are not kept in stock by an eCommerce store. Instead, it fills orders by purchasing things from vendors and distributing them to clients directly.
Dropshipping has grown in popularity around the world due to its low overhead. Many of our users have asked us to compare WooCommerce vs Shopify for dropshipping and to determine which one is superior.
Dropshipping with Shopify:
when you start a dropshipping business, The front end of your website will look exactly like any other online store. Users will be able to browse products, add them to carts, and make payments in the same way they would on any other eCommerce site. You will have to place the user's order for shipment, depending on the suppliers you chose.
Shopify also includes integrated tools for AliExpress, Oberlo, Printify, and other popular dropshipping marketplaces. However, when creating your dropshipping website using Shopify, keep in mind that each of these product marketplaces has its own membership fees, shipping, and other charges.
Dropshipping with WooCommerce:
WooCommerce is a popular platform for dropshipping companies. Mainly because of the flexible WooCommerce's adaptable dropshipping plugins, which make the entire process very simple to set up.
You can simply find extensions that let you import products fast, fulfill customer orders from your website, and more. You can even set up a multi-vendor Amazon, eBay-style eCommerce marketplace where other sellers can sell on your site.
Remember that your dropshipping supplier and vendor can have minimum order requirements, membership fees, and other expenses. When adding products to your WooCommerce dropshipping store, keep those in mind.
WooCommerce vs Shopify Market Share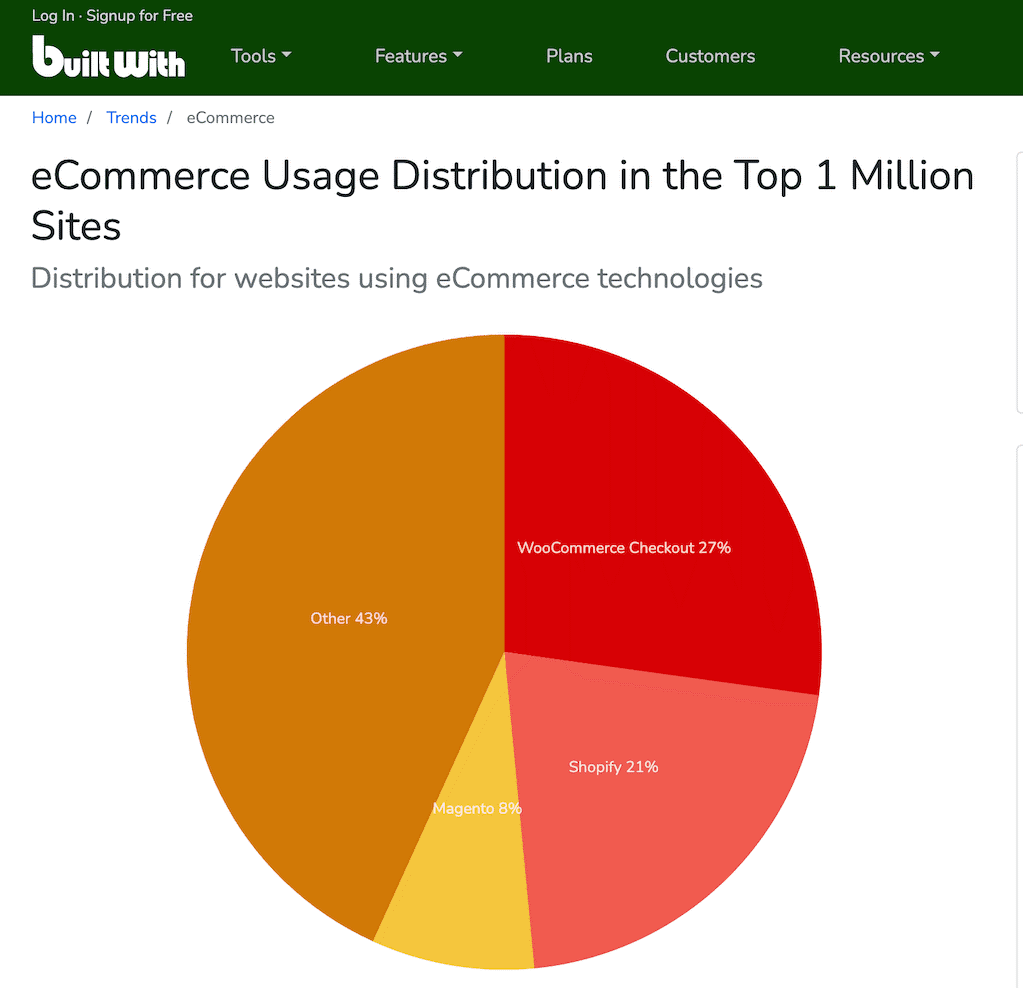 Which eCommerce platform is the most adaptable?.. Due to the wide plugin library, WooCommerce provides more flexibility. It is built on top of WordPress and can be used for both blogging and business websites. Constant Contact, Mailchimp, and other email services are supported.
Using SEO plugins like All in One SEO or Yoast SEO, you can quickly improve your website. With the free WordPress.org theme store, you can access even more WooCommerce themes. More significantly, you may quickly implement methods to increase conversions and reclaim abandoned carts.
What are the differences between WooCommerce and Shopify?
Shopify is a platform-as-a-service provider. They manage your online store's software and hosting, as well as backups, security, and maintenance.
WooCommerce, on the other hand, is a self-hosted eCommerce solution. You'll need a WooCommerce hosting account as well as a domain name, and you'll be in charge of your own online store.
Both platforms allow it simple to sell things online, accept payments using PCI-compliant third-party payment gateways, and manage inventory.
Conclusion: WooCommerce vs Shopify: Which is the Best eCommerce Platform?
Both Shopify and WooCommerce are excellent options for launching an online store. It's all about your personal abilities and preferences. Shopify is far more user-friendly. It is simple to use and does not require any installation. It's simpler to set up payments, and their pricing schemes are straightforward.
Shopify's drawback is that you don't have complete control over anything. Transaction fees, add-ons, and integrations can add up quickly. You can only upgrade to certain plans, and you can't manage expenditures on a pay-as-you-go basis.
WooCommerce is free and open-source, giving you complete control over your website. Starting an online store with WooCommerce is much less expensive, especially with these popular WooCommerce hosting providers like Bluehost, Hostinger, etc. But, in order to maintain the software, you will need to learn a bit in the beginning. However, millions of beginners are already using it, and they complete the learning phase very quickly.
WooCommerce -: Overall WooCommerce is the finest platform for you If you are looking for a cost-effective solution, and you want to have full control of your online store, then WooCommerce is the best platform for you.
Shopify-: if you want something that's completely hassle-free that has infinite scalability, then Shopify is the better platform for you.
FAQs About Shopify Vs WooCommerce
Users have asked us some of the most common questions concerning Shopify vs WooCommerce, and we've answered them here.
Which one is more popular Shopify vs WooCommerce?
The most popular eCommerce platform in the world is WooCommerce. WooCommerce is used on 27% of the top 1 million websites, according to Builtwith, with Shopify coming in second at 21%. WooCommerce is built on top of WordPress, the most popular website builder on the internet, powering more than 43% of all websites.
What are some alternatives to Shopify and WooCommerce?
BigCommerce, Squarespace, Wix, and others are eCommerce businesses that provide platforms similar to Shopify. MemberPress, WP Forms, Easy Digital Downloads, and other WordPress plugins can be used as WooCommerce alternatives.
Is it simple to go from WooCommerce to Shopify?
It's a little easier to go from WooCommerce to Shopify than the other way around. This is because Shopify offers a dedicated support team eager to help you get started with their platform. To obtain the most assistance, I recommend calling the support team. Shopify also offers online tutorials and data-transfer tools to help you through the procedure.
Is switching from Shopify to WooCommerce a simple process?
During a migration like this, you won't be able to precisely recreate your website's design. Everything from the database to blog content and items, on the other hand, maybe effortlessly transferred. To figure out the best approaches, I propose consulting tutorials. A WordPress plugin, in my experience, is the best solution. Although there are a few, the Cart2Cart plugin is designed specifically for Shopify users. If all of this makes you nervous, you could employ someone.
We hope this article helped you compare the advantages and disadvantages of Shopify Vs WooCommerce for choosing the right eCommerce platform for your business needs.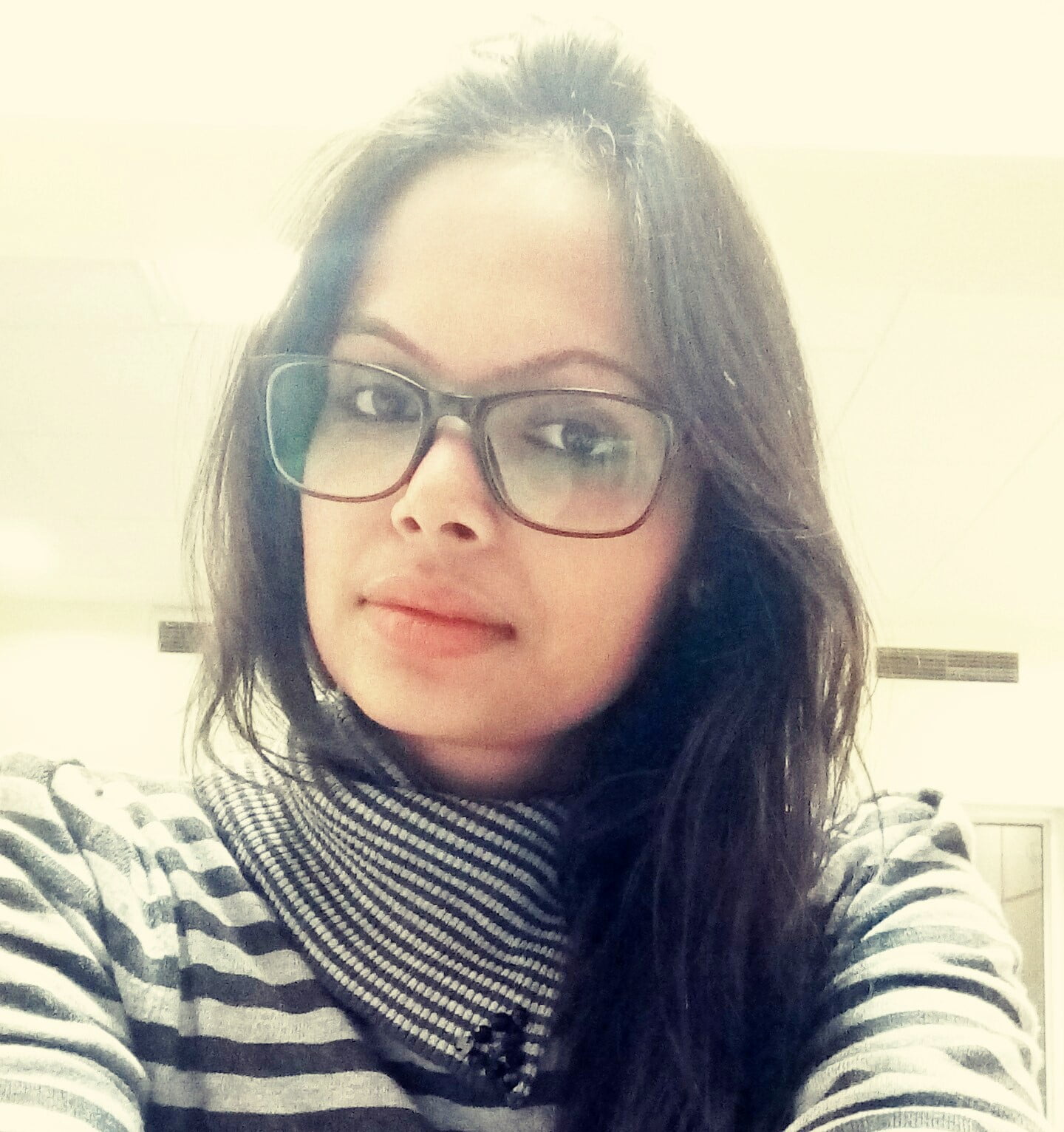 Hey, I am a fashion designer by profession and a blogger by passion, I regularly do extensive research on all things online and I am passionate about spreading my knowledge and supporting people in their online business journey. During my spare time, I like to travel to hilly places and further improve my skills by learning various things.