When starting your online business, one of the important biggest decisions you will make is choosing the best eCommerce platform that will ensure scalable, long-term growth. You should basically understand how eCommerce platforms work.
And this is the biggest decision that businesses will have to make before choosing an eCommerce platform. So, it is not something to be taken lightly at all.
At the highest level, all eCommerce solutions fall into two camps: self-hosted solutions and fully hosted platforms. Every platform has its advantages and disadvantages. Businesses are faced with a choice – whether to choose a hosted or self-hosted eCommerce store.
But the question is, which one is right for your business needs, and what are the main differences between self-hosted and fully hosted e-commerce platforms? Don't worry if you are not sure which one is right, this post will discuss the main pros and cons of the logic of hosted vs self-hosted eCommerce platforms.
But before moving on with the logic of hosted vs self-hosted eCommerce platforms. You Should Know What is an eCommerce Platform? Types of eCommerce Websites?, And What are E-commerce Solutions Options?
What Is An E-commerce Platform?
An eCommerce platform is a software application that allows online businesses to manage their website, marketing, sales, and operations.
Starting a business from scratch, your eCommerce Platform has a significant impact on the profitability and sustainability of your business, whether you are expanding a brick-and-mortar store, or looking for enterprise-level solutions.
Types of eCommerce Websites
Here are two general categories of eCommerce stores:
1. Vendor-Specific Websites:
vendor-specific eCommerce websites are built and run for an individual business; Such sites are the most common type of eCommerce store that has only one seller, such as the Nike website.
These types of eCommerce stores offer the advantage of being your own branded place to sell your products. However, they involve more effort than other options, as you have to build and manage your site yourself.
2. Multi-Vendor E-commerce Marketplace Website:
Multiple seller e-commerce marketplace websites include products from multiple sellers. such as Amazon, eBay, and Etsy. Although these markets are fewer in number than single-seller online stores, they still account for more than half of eCommerce sales.
The website owner builds and manages the site and sometimes even sells products on it, as is the case with Amazon. Third-party vendors, ranging from individuals to large corporations, offer products through the site.
If you are just getting started with eCommerce then these types of sites will be useful for you and help you to reach a wider audience. you can use them with your vendor-specific website and use them without even creating a site also.
What Are E-commerce Solutions Options?
When you choose to build your own vendor-specific website, you are faced with a number of e-commerce solution options. For your better understanding here are the details of all types of eCommerce platforms, which will help you to choose the right and best e-commerce platform for your business needs.
Software As A Service (SaaS):
SaaS software is one of the most popular types of eCommerce platforms. Which is hosted in the cloud instead of on your device. With this option, you gain access to the software you need to run your store via the Internet.
The SaaS platform is easy to use and doesn't require you to install anything. The provider takes care of many aspects of the operation of your websites, such as security and software updates. But on this platform, you give up some flexibility and control over your site. Examples of this option include:
Open-Source Platform:
With an open-source eCommerce platform, the platform's source code is publicly available, and you can modify it in any way you want. And they give you more flexibility.
But on this type of platform, you will also be responsible for more aspects of managing your site. As such, you must manually install updates, manage security, and ensure that your site complies with Payment Card Industry (PCI) data protection standards.
However, some open-source options are hosted in the cloud, while others require you to host your site on their own servers. This option provides a lot of flexibility and controls over your site. But this option requires more technical knowledge, e.g. If you don't have a web developer on your team, you may need to hire one.
Examples of this option include:
Headless Commerce Solutions:
In the headless commerce model, the e-commerce functionality is separated from the front end of the website. So, you can buy a headless commerce solution and add it to any website.
This option is useful if you have an existing website and want to add e-commerce functionality to it. You also gain more control over the content section of your site, without having to handle the e-commerce functionality yourself. Examples of this option include:
Platform As A Service (PaaS):
The PaaS eCommerce platform combines aspects of SaaS and open source. Like open-source, you have complete control over the look and functionality of your site. If you want more control over your website. The PaaS eCommerce platform is a useful option as they handle hosting, security, updates, and other management tasks.
But they don't want to worry about web hosting and infrastructure. So you should have knowledge of web development or hire a developer. And on this model, you won't need to host your own software. Examples of this option include:
Oracle CX
commerce
Magento Commerce.
Licensed eCommerce Software:
Under this option, you will need to purchase a license to use the e-commerce software platform. You can generally use the software indefinitely. With licensed eCommerce software, you will usually have to find your own web hosting and install and update the software yourself.
Proprietary eCommerce Software:
Proprietary e-commerce software is software that a business creates for its own use. You take care of everything from building it to hosting and managing it on this platform.
This model gives you complete control, but it is resource-intensive and requires considerable expertise. Hence the proprietary eCommerce software that only large, established businesses build.
What Is A Self-Hosted eCommerce Platform?
Instead of hosting your eCommerce platform through a hosted server, self-hosted platforms are built by themselves. This means that here you are also solely responsible for the creation, hosting, and storage of all data.
Self-hosting can prove to be a daunting task if you're not sure what you're getting into. Therefore, you will need expert advice to ensure that you are doing it properly.
Self-hosted eCommerce platforms need to set up their own server, which is usually within the cloud. Server installation is the main cost involved in self-hosting. Whereas, the application you download to run your website is usually free or at a very low cost.
Luckily for you, there are various agencies and providers that will provide you with the advice you need. Even if for a small fee. Examples of this option include:
• Magento
Advantages Of Using A Self-Hosted eCommerce Platform?
Can offer more control than hosted platforms-: Due to the fact that it is your server and framework that you are building, you have more control and flexibility over what actually appears in your store. Plus, you're not limited customization-wise and you can include anything you like on your site.
Additional Features Available-: If you need more features, just download more plug-ins and extensions. It really is that easy.
Set Up Where You Want-: You have the freedom to set up your server and platform wherever you want. You are not connected to a centralized store, so facing growth and increased demand is not a problem.
Switching platforms is easy-: Since platforms are usually low cost, if you need to switch from a supplier going forward, you can do so much cheaper and easier than with hosted platforms.
Disadvantages Of Using A Self-Hosted eCommerce Platform?
Difficult to set up as compared to hosted platforms-: Hosted platforms are a faster and simpler way to get started, whereas self-hosted require you to go through various procedures. Like sourcing a hosting provider, deciding on an eCommerce platform, and experiencing the installation setup process.
No Expert Support -: If you're having problems with your platform, you're left to try to solve the problems yourself. Whereas, with hosted sites, you can take advantage of the expert knowledge that aims to get you up and running as quickly as possible.
What Is A Hosted eCommerce Platform?
The hosted platform is referred to as a software-as-a-service (SaaS) delivery model. These all-in-one solutions often include hosting, shopping baskets, and comprehensive technical support.
So with a hosted eCommerce platform, you don't need to worry about setting up your own server. Mostly, businesses will operate on the cloud where all their files and data are stored.
The Host Platform stores your information for you, absolving you of responsibility for doing so. Basically, the host sets up the online store and develops the application itself. They own and manage the vendor on your behalf, which is perfect for businesses that are not technically involved.
The cost of operating through a hosted eCommerce platform usually depends on the size of your business and the shop as a whole.
Some platforms will try to take a small percentage of your revenue through the shop in exchange for your service. Examples of hosted eCommerce platforms include:
Advantage Of Using A Hosted eCommerce Platform?
Pay monthly only for what you need-: Since business owners will continually try to keep their costs as low as possible. And Hosted eCommerce allows you to do just that. Hosted eCommerce only requires you to pay for additional functions and storage.
Ease of Management-: Hosted eCommerce sites are very easy to manage. And the good thing is that their site layouts are incredibly user-friendly even for the biggest tech novice.
Access to Full Premium Support-: If you face any issues with your hosted eCommerce site, you will have a full team of experts to help you troubleshoot and fix your problems quickly.
Fast and easy start-up -: The host will already have a built-in structure, so all you have to do is change and personalize your store as you wish.
Disadvantages Of Using Hosted eCommerce Platform?
Limited Customization-: Since the framework is already set, the scope for customization is reduced to some extent. This means that there is a limit to the number of spins you can put on your items on this platform.
An ever-increasing price point-: As your company grows, and starts getting more traffic, the site needs more impressive features, so hosted sites can prove to be quite expensive. So the host platform will charge more.
Limited Functional Flexibility-: You are partnering with another company to host your site, therefore, you do not have full flexibility to decide your choice. There may be limited flexibility and instances of disagreement between the two parties.
Changing and toggling platforms can be costly-:Toggling from host to host can prove costly. Although there are many options in the market, it can prove costly if you are forced to migrate the platform.
Which Type of eCommerce Platform Is Best For Your Business?
Now that you have seen the main differences between the two host platforms, it is time for you to make your decision. Which one is best for your business?
Well, it depends on whether you are looking for a platform that is easy and quick to set up or opt for a more technically challenging option.
Fully Hosted vs Self-Hosted E-commerce Platform
Hosted eCommerce Platforms
Self-Hosted eCommerce Platforms
1.) Hosted eCommerce sites are more suitable for businesses that want to get started fast and want a smooth transition with their new site.

2.) They are also suitable for businesses that want to manage their inventory accurately and with minimal effort.

3.) The price point of hosted platforms usually comes in at a reasonable rate to start with, but keep in mind that growth and switching suppliers can be a bit difficult to cope with.
1.) Self-hosted eCommerce is more suitable for more technical business owners and entrepreneurs.

2.) If someone of you likes to go into the nuances and has the technical knowledge, a self-hosted eCommerce site can be a perfect choice for you.

3.) The flexibility of a self-hosted site is definitely one of the main attractions of choosing one. You can be building your own site framework. However, due to the additional design work required, it may take a little longer to get your site up and running.
What Are The Important E-commerce Platform Features?
Choosing the right and best eCommerce platform entirely depends on the platform's ability to solve the day-to-day challenges inherent within your organization and the unique needs of an online store.
The most notable trade-offs when it comes to eCommerce platform types are ease of use versus flexibility and control. If you want complete flexibility in setting up your site, you should find out some basics about potential providers.
Important eCommerce Solution Features:
Hosting environment, year-over-year uptime, domain name, unlimited API call volume. and bandwidth.
Website builder with free, user-friendly site themes in non-proprietary languages.
Extensive application marketplace or app store with pre-built integrations with best-in-class service providers.
PCI compliance mitigation, mobile-optimized site, checkout, and full experience (out-of-the-box) and fully customizable.
Search Engine Optimization (SEO) features and fully customizable URLs to help you rank higher on Google, Yahoo!, Bing, and more.
Built-in basic e-commerce functionality features, including promotions and discounts, analytics, catalog management, WYSIWYG editor, and more.
Tips To Consider When Choosing Your eCommerce Platform
Before you choose an eCommerce platform And you will need to understand how they work on a self-hosted platform as compared to a fully hosted platform. however, You can change hosts at any time, but migrating your site can be a hassle for you and your customers. so you should consider some important research before you commit.
1. Budget:
Typically, you can pay anywhere from ($10 to $10,000) to build and host your eCommerce site. Buying expensive hosting doesn't always give you the best experience. So you have to understand what is available and whether they are really cost-effective to make that decision, Even though e-commerce hosts offer competitive packages,
So before you choose the best eCommerce hosting, you should set our budget for:
Web Design, Security. and maintenance.
Programming and functionality.
Monthly hosting. and licensing.
Custom App Creation.
If you look at an all-in-one host, you can opt for a premium package that includes all these features and is well within your budget. However, if you choose standalone web hosting, you will need to research the costs of these services from the providers.
2. Target Audience:
Advertising for social media users is a must if you want to attract a massive and engaged audience, as Facebook alone has over 2.7 billion active monthly users. That's a lot of potential customers. With the advent of Buyable Pins, Facebook Shop, and Shopping on Instagram, you can sell directly to users without needing to leave the platform of their choice.
BigCommerce offers built-in integration with Facebook and Instagram, so you can market to users directly in their News Feed or main account.
3. Number of Products:
You can offer a wide assortment of physical products, or perhaps provide a large number of types for your core product range.
If you have a large catalog and you need multiple product pages or plan to grow your business, choosing a platform with a low SKU limit inevitably restricts the growth of your business.
It is important to consider good web hosts so that you can familiarize yourself with them as you grow up. If you're just starting out, it makes sense that you might not need a host with high-traffic capabilities. But if you focus on your growth, your eCommerce business can grow rapidly.
So consider whether your host will be able to handle the demands of traffic now and in the future. What if you run a promotion or campaign if it goes viral? Your hosting infrastructure needs to be flexible enough to handle the traffic growth without crashing your site.
Hence cloud hosting is one of the best options for e-commerce sites as it keeps up with the traffic. Plus a network of machines handles your site's hosting needs, and you have virtually unlimited development capabilities.
Here is a quick review of the Best Ecommerce Hosting Provider for your reference. this will help you to choose the reliable and best web hosting for your personal or e-commerce business website.
In terms of features and ease of use for your e-commerce hosting, we love solutions with one-click installs and support for WooCommerce. So for these, SiteGround, Bluehost, Kinsta, and WP Engine are the best web hosting options.
The best web hosts for beginners – Bluehost, DreamHost, and GreenGeeks, are the best beginners.
And if you're concerned about growing your site, InMotion, & the liquid web has the resources to take it to the next level.
Famous and Best Web Hosts for WordPress Websites – Bluehost, GreenGeeks, SiteGround,
Best Customer Service – If you need the best support team then go with SiteGround or WP Engine.
Read here If you have any questions about choosing the best hosting provider for an eCommerce store in 2023.
Customer Service:
You are inside an eCommerce solution every day. Some platforms outsource their customer service and make it difficult – or practically impossible – to call and get help when you need it most. That's why it's good to know that you can get hold of a real-life person to help you deal with the problem, whether it's through phone support, email, or chat.
All eCommerce platforms have their advantages and disadvantages. It is important for businesses to evaluate different platforms based on their specific needs.
Overview of the Popular eCommerce Platforms for 2023
BigCommerce is a recognized open SaaS platform provider. It offers small business and start-up plans with built-in features and SEO controls. And their integration options, like the headless WordPress plugin, make the platform at the forefront of headless commerce solutions….. (LEARN MORE about BigCommerce)
Shopify E-commerce Platform:
Shopify is also a well-funded and public SaaS eCommerce platform provider. and has an enterprise solution called Shopify Plus. They are popular with starter stores, hobbyists, and brands with SKU numbers less than 100….. (LEARN MORE about Shopify)
WooCommerce is an open-source eCommerce platform, it provides branded content in addition to cart solutions on WordPress. And the brands that developers use are most comfortable with the WordPress environment. These are used by starter stores, small businesses, and hobbyists…… (LEARN MORE about WooCommerce)
Wix Ecommerce Platform:
The Wix Platform is similar to Squarespace. And known for its easy website setup and keeps it simple with a drag-and-drop interface, competitive pricing, and modern purchase and free themes. Wix is ​​often used by entrepreneurs and other small business creatives…..(LEARN MORE about Wix)
Weebly is a great option for those looking for a simple store with built-in marketing automation. They provide the basic tools needed for a functional store without flashy extras to confuse you…..
(LEARN MORE about Weebly)
Volusion E-commerce Platform:
Volusion is an eCommerce platform. this platform is a great option for those selling physical products. ​And the dashboard is well structured with all the main action areas in the top navigation menu. …..(LEARN MORE about Volusion)
Magento E-commerce Platform:
Magento is an on-premises, open-source solution preferred by brands that have already invested heavily in IT or development teams. Magento 2 (Magento Enterprise Cloud Edition or AKA Magento Commerce Cloud) is a cloud, open-source solution launched in recent years…(LEARN MORE about Magento)
Squarespace E-commerce Platform:
Squarespace is a SaaS website platform provider. He is known for his work with the creative community. It is mainly used by the creative community with low SKU volume…(LEARN MORE about Squarespace)
Shift4Shop E-commerce Platform:
Shift4Shop is another SaaS eCommerce platform, it offers multilingual support and advanced shipping solutions – you don't need any API on this platform…..(LEARN MORE about Shift4Shop.
Prestashop Ecommerce :
Prestashop is a freemium open-source, cloud-hosted e-commerce platform. and at this platform users can be used 60 different languages ​​which are popular outside English-speaking countries where other platform providers also include:
Key Considerations:
Before you decide which one is the right e-commerce platform for your business, these points can help you set the right stage, including:
First of all, you should decide what is your monthly budget. (If possible) consider future growth and prices on that as well.
Want to make your eCommerce site run faster? (If yes) then Hosted eCommerce is the right platform for you.
Check What features are absolutely essential to your business?
If you want code-level access to make changes to your eCommerce site? If so, self-hosted sites allow you to make more diverse changes.
Think about how many product quantities and product choices you will have.
If you want to do your own SEO? Then the self-hosting eCommerce platform allows you to take a more practical approach to your store.
Check if you need 24/7 technical support. Experts are there to help you troubleshoot your problems should anything go wrong with the hosted platform.
FAQ About E-commerce Platform:
What is a Self-Hosted eCommerce Platform?

Instead of hosting your eCommerce platform through a hosted server, self-hosted platforms are built by themselves. This means that here you are also solely responsible for the creation, hosting, and storage of all data.
What is a Hosted eCommerce Platform?

The hosted platform is referred to as a software-as-a-service (SaaS) delivery model. Which are an all-in-one eCommerce solution that often includes hosting, shopping basket, and comprehensive technical support.
What is an e-commerce platform?

An eCommerce platform is a software application that allows online businesses to manage their website, marketing, sales, and operations.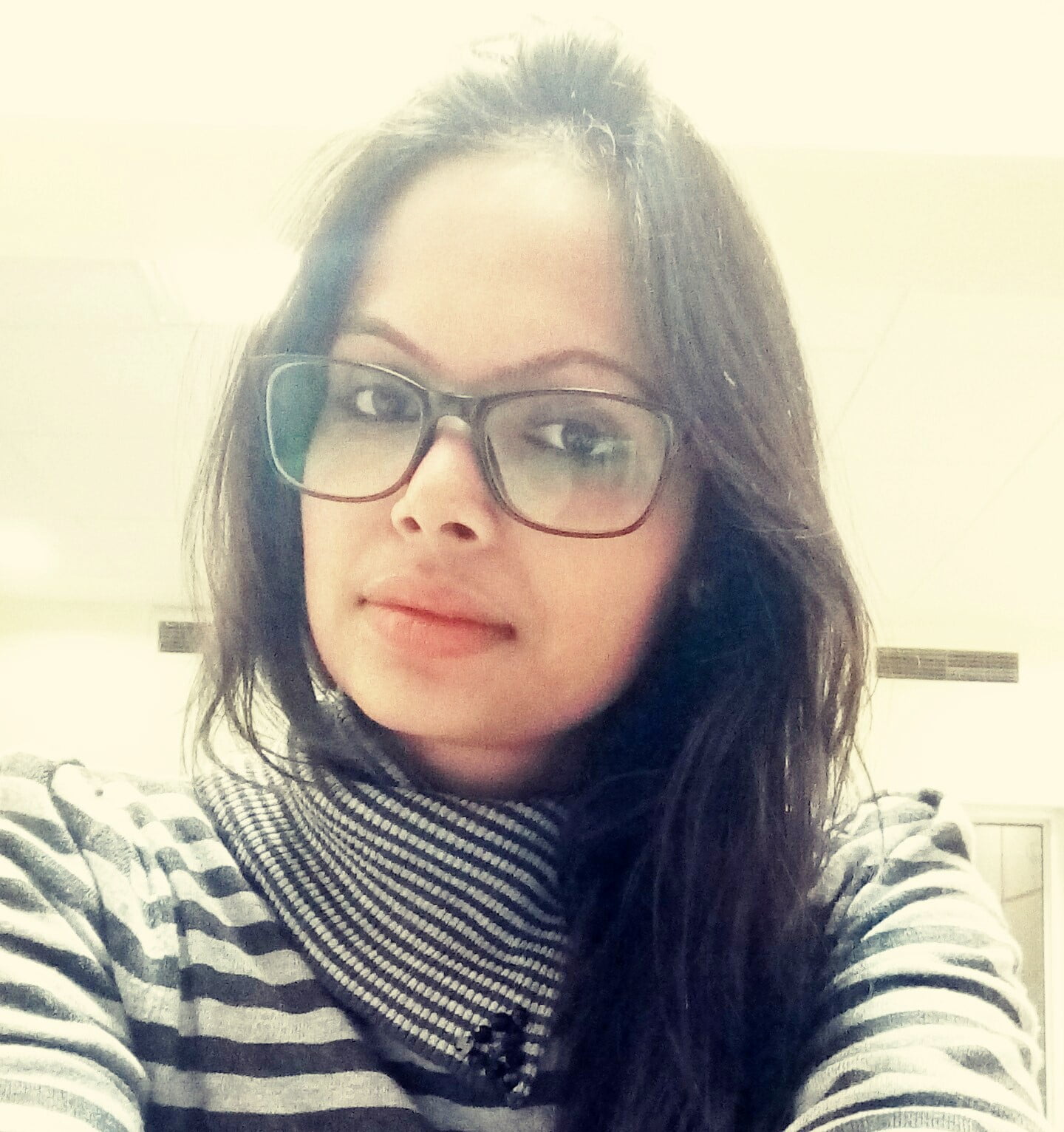 Hey, I am a fashion designer by profession and a blogger by passion, I regularly do extensive research on all things online and I am passionate about spreading my knowledge and supporting people in their online business journey. During my spare time, I like to travel to hilly places and further improve my skills by learning various things.